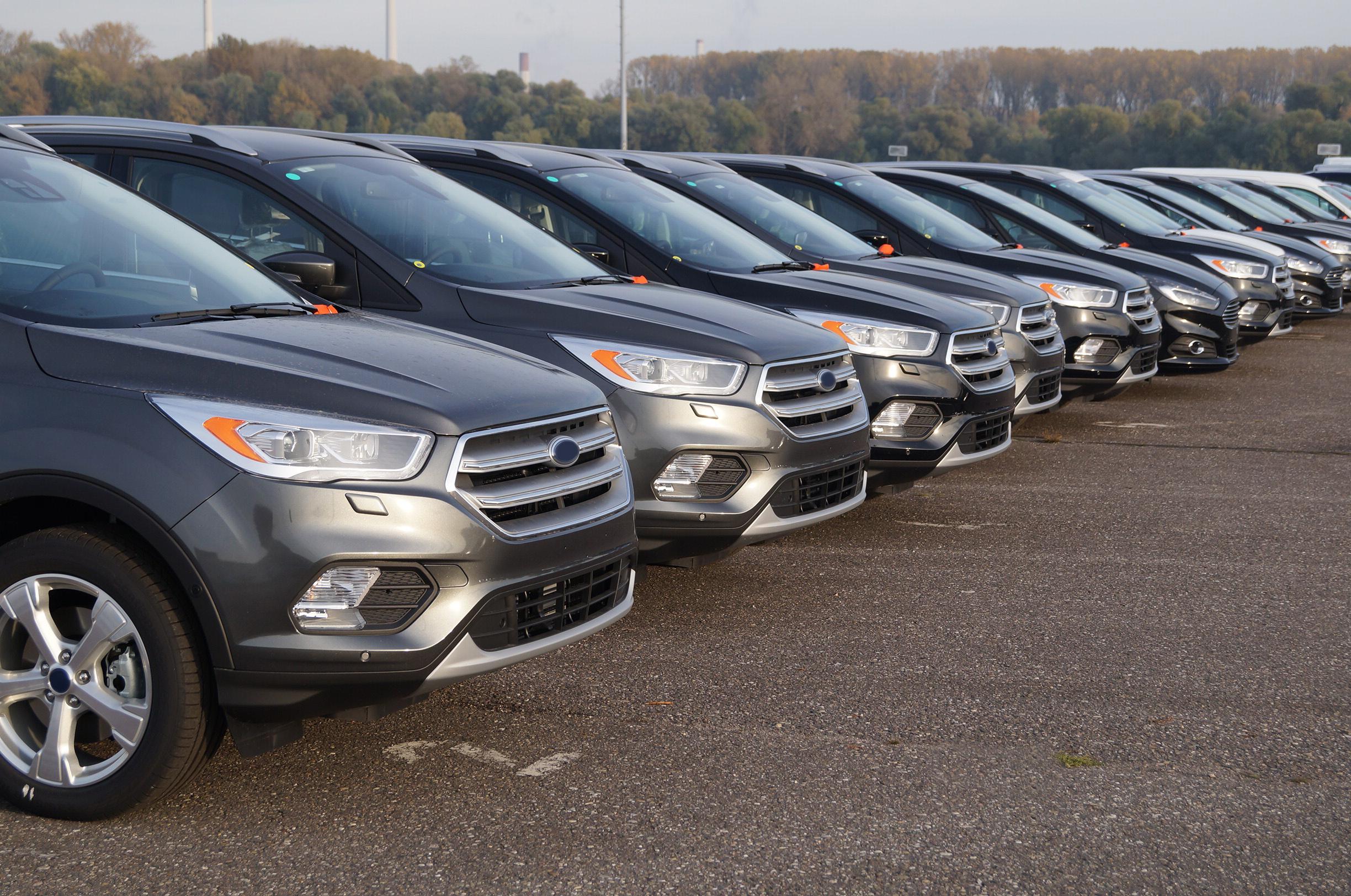 Ford Stock Slump Boosts Its Dividend Yield to 6.9%
By Maitali Ramkumar

Oct. 8 2019, Updated 11:10 a.m. ET
Ford Motor Company (F) stock has slumped in October. The stock also fell in September. The consistent fall in Ford stock has boosted its dividend yield, which now stands at 6.9%.
Ford stock has been hit by volatile equity markets, a credit rating downgrade, and lower auto sales numbers. Analysts also expect its earnings to fall in its upcoming quarterly results.
In the third quarter, Ford paid a dividend of $0.15 per share on September 3, 2019, which reflected flat growth YoY (year-over-year).
Article continues below advertisement
Ford stock's performance
Ford stock has fallen 5.2% so far this month. The broader equity market has also slumped by about 1.2% in the month.
Ford fell 0.1% in September. However, the market recovered by about 1.5% in the month. Despite the market's recovery, Ford stock slumped due to its credit rating downgrade. Moody's downgraded Ford's credit rating to junk status. To learn more, read Ford: Moody's Cut It to Junk, More Downside Ahead?
Ford stock impacted by weak auto sales numbers
Ford stock found support in its upcoming auto sales numbers, which are set to be published in the first week of October. But the company's US auto sales fell 4.9%, again denting its stock.
Ford's product revamp in North America has hit its sales in the region. The company is phasing out sedans and focusing on trucks. Its car and SUV sales fell in the third quarter, but its truck sales rose.
In its latest auto sales press release, Ford said, "Ford's third-quarter total pickup sales increased 5 percent, posting their best third-quarter performance in 14 years on sales of 240,387 pickups." It also stated, "No one sells more commercial vehicles in America than Ford. On the strength of trucks, Ford commercial vehicle sales expanded 2 percent."
Ford seems to be progressing well in its global restructuring exercise, but it's affected its overall sales. To learn more, read Q3 Auto Sales: Ford Falters, GM Grows, Fiat Levels.
Article continues below advertisement
The expectation of weaker earnings
Wall Street expects weaker earnings from Ford in its upcoming quarterly results. Analysts expect Ford's revenue to fall 2% to $34.1 billion in the third quarter. They also expect its EPS to fall 8% YoY to $0.27 in the quarter. In the second quarter, the company missed Wall Street's consensus estimate by about 8%, which affected its stock.
North America is the largest market for Ford. In the second quarter, the region contributed $1.7 billion to its total earnings, offsetting its losses in other areas. Lower third-quarter sales in the US could affect volumes in the area, ultimately denting the company's profitability in the quarter.
Peers' performances
General Motors (GM) has fallen 7.3% in October. Fiat Chrysler Automobiles (FCAU), Tesla (TSLA), and Ferrari (RACE) have slumped 4.0%, 1.3%, and 2.8%, respectively.
The sharp plunge in GM stock is the result of its ongoing labor strike. The company and United Automobile Workers have been unable to reach a deal, extending the strike to its fourth week. Reportedly, GM has lost about $660 million to date due to the strike. The strike is costing the company about $90 million per day. Analysts also expect GM's earnings to fall 8% YoY in its upcoming results, further hurting its stock.
Analysts expect Fiat Chrysler's earnings to fall 4% YoY in its next results. They also expect Tesla to post a loss in the quarter. Tesla's deliveries fell short of analysts' estimates in the third quarter.
However, analysts expect Ferrari's earnings to rise 13% YoY in its next quarterly results. To learn more, read Auto Industry: What Can Investors Expect from Q3 Earnings?