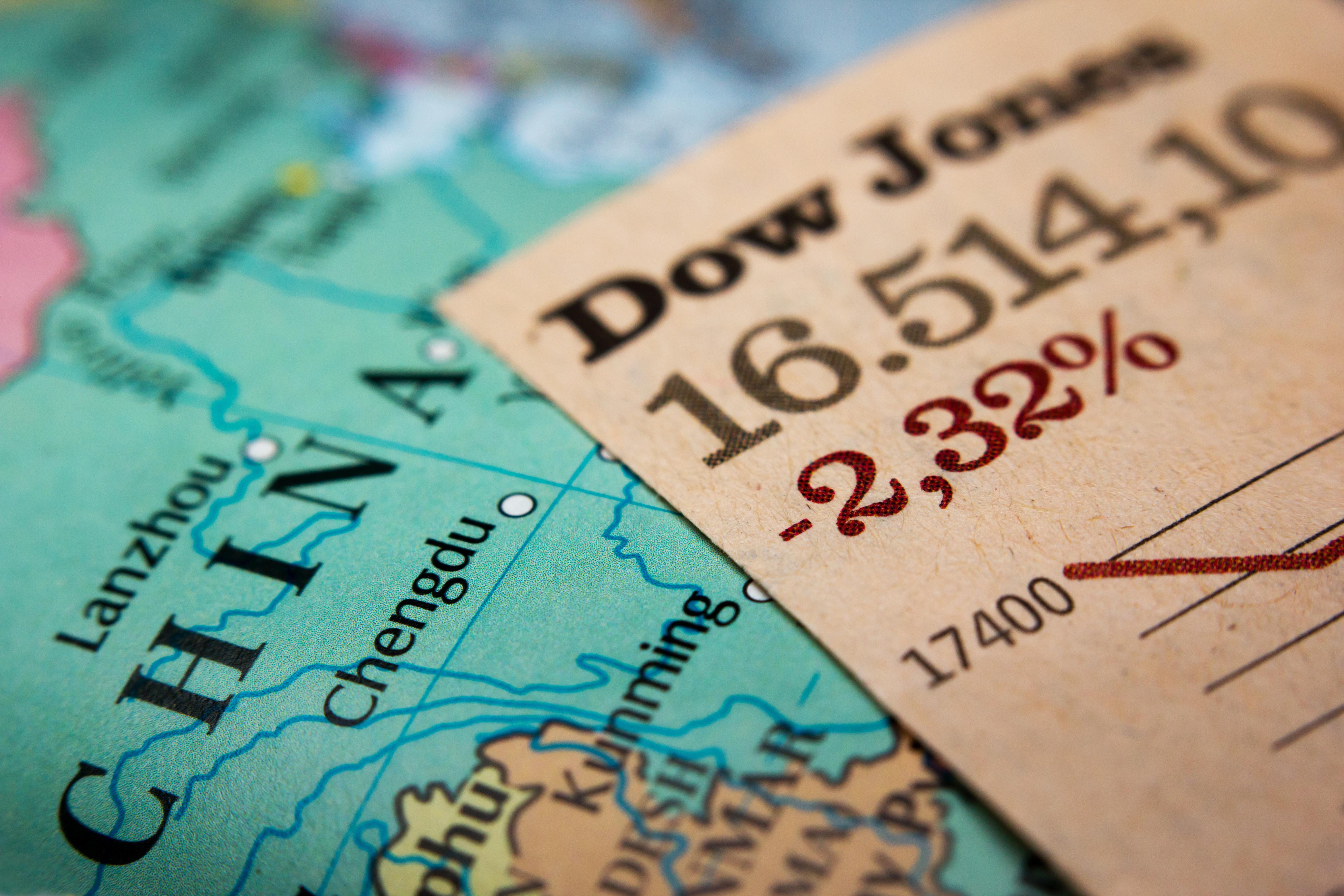 Dow Jones: Apple, GS, INTC, and JPM Push Index Higher Today
By Adam Rogers

Oct. 10 2019, Published 1:32 p.m. ET
So far, the Dow Jones Industrial Average or DJIA has gained 165 points or 0.63% at the time of writing today. The Dow Jones Industrial Average ETF (DIA) has also risen. Investors' optimism is high since the US-China trade talks resume today. President Trump will be meeting with China's Vice Premier Liu He during the next two days.
We'll have to see how the trade talks materialize between two of the world's largest economies. The trade war has impacted the stock market over the last 18 months. The tension has weighed on global markets as well.
The Trump administration is supposed to levy two more rounds of tariffs on Chinese goods this year. Will the tariff decision go ahead as planned? President Trump has repeatedly stated that he won't agree to a half-baked deal with China.
Other top ETFs are also trading in the green. The S&P 500 ETF has risen 0.6%, while XLK, SMH, and SOXX are trading higher by 0.53%, 1.11%, and 1.06%, respectively.
Article continues below advertisement
Apple stock has risen 1.2% today
Apple (AAPL) shares gained 1.2% in the first half of today. The stock is trading at $229.74, which is just below its all-time high of $233. Apple is the top performer in the Dow Jones Industrial Average this year. The stock has gained 45% year-to-date. In comparison, the Dow Jones Industrial Average has risen 13.73% in 2019.
Earlier today, we saw Qorvo and Skyworks stocks move higher. Cowen was bullish due to strong iPhone demand. Cowen also expects the outcome of the trade war to be positive. If the outcome is positive, stocks will move higher as we head towards the close of 2019.
Tech stocks including Microsoft (MSFT), Intel (INTC), and Verizon have also gained 0.6%, 1.4% and 1.2% today.
Banking stocks lead Dow Jones' gains today
JPMorgan Chase (JPM) and Goldman Sachs (GS) are trading 2.4% and 1.9% higher, respectively. Caterpillar has also gained 2.2% in the first half of today.
Five of the 30 stocks in the Dow Jones Industrial Average are trading in the red. The Dow Jones Industrial Average's losses for the day include Cisco (CSCO), Coca-Cola (KO), Boeing (BA), McDonald's (MCD), and Procter & Gamble (PG). They have lost 2%, 0.02%, 0.8%, 0.1%, and 0.04%, respectively.
While Apple has led the Dow Jones Industrial Average's gains this year, the other top performers include Microsoft, Home Depot, and Visa. They have returned 37.2%, 34.8%, and 33.1%, respectively, this year. The laggards are Walgreens, 3M, and Pfizer, which have lost 22.7%, 20%, and 17.7% in 2019.