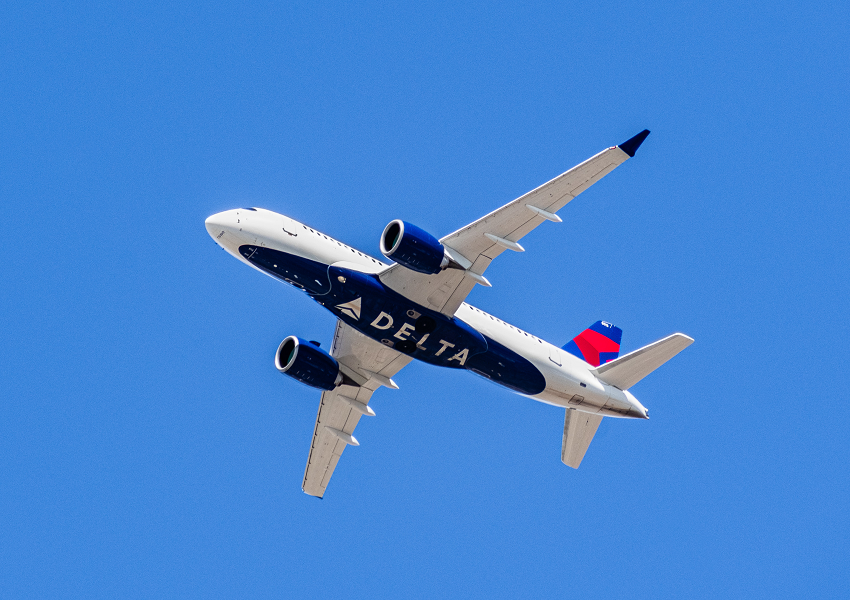 Why Delta Air Lines Stock Fell despite Strong Q3 Outlook
By Anirudha Bhagat

Oct. 3 2019, Published 12:52 p.m. ET
Delta Air Lines (DAL) stock fell nearly 5% yesterday despite the company's robust Q3 outlook. A WTO (World Trade Organization) ruling has cast shadows over its growth prospects. Yesterday, the WTO ruled in favor of the US in a 15-year old case related to Airbus. The organization found the EU guilty of providing illegal subsidies to the European planemaker.
Under the ruling, the US is allowed to charge import tariffs on European-made products, and Washington didn't delay in executing its rights. It listed $7.5 billion in items to be tariffed. Late yesterday, the Trump administration announced a 10% import duty on Airbus planes.
The new tariffs will make Airbus aircraft costlier for US airlines. Delta could be dealt a blow, as it had 254 unfulfilled Airbus orders as of August 31. A 10% extra cost burden could impact the company's cash position, profit margins, and investment plans.
Furthermore, the company could have less bargaining power if it plans to order aircraft from Boeing (BA). Together, Boeing and Airbus hold over 90% of the commercial aircraft manufacturing space.
As a result, investors are cautious about the airline's long-term growth prospects. Morgan Stanley has also lowered its target price for Delta stock, to $63 from $65, which implies a return of about 16% over the next year. Morgan Stanley reaffirmed its "equal-weight" rating on the stock.
American Airlines (AAL), United Airlines (UAL), and JetBlue (JBLU) are also at risk, with a total of 313 unfulfilled Airbus orders. Yesterday, AAL, UAL, and JBLU fell 5.3%, 4.7%, and 2.5%, respectively.
Article continues below advertisement
Delta's Q3 outlook
Yesterday, Delta updated its third-quarter guidance. In an investor update, the company said it expects strong top-line growth, margin expansion, and free cash flow of over $1 billion in the quarter. Delta is set to report its third-quarter results on October 10.
The company expects its revenue to rise 6.5% YoY (year-over-year) to about $12.7 billion in the quarter due to a 2.5% YoY increase in unit revenue. Analysts' revenue forecast for the quarter is $12.6 billion. The company estimates its total seating capacity was about 4% higher in the third quarter.
Delta raised its non-fuel cost growth estimate to 2.5% YoY from 1%–2%, due to weather and higher employee costs and passenger traffic. However, Delta has lowered the upper end of its guidance range for average fuel costs. It now expects average fuel costs of $1.95–$2.05 per gallon, instead of $1.95–$2.15.
Delta expects its pretax margin to be at the midpoint of its earlier guidance of 14.5%–16.5%. The midpoint signifies a 175-basis-point expansion. Furthermore, the company narrowed its EPS guidance to $2.20–$2.30 from $2.10–$2.40. Analysts' EPS estimate for Delta is $2.27.
Article continues below advertisement
Passenger traffic keeps growing
Delta Air Lines also released its September operating statistics yesterday. The airline revealed it reached a record of 19.2 million passengers in September. During Q3, Delta flew an all-time quarterly record of 55.2 million passengers.
The company's traffic grew 6.8% YoY in September, outpacing its capacity, which grew 4.7%. Delta's passenger traffic has risen for 20 consecutive months. The airline's traffic has risen 5.6% year-to-date, while its capacity has grown 4.5%.
The company seems to be benefiting from strong corporate and leisure travel demand. Delta's low airfare strategy and initiatives to add more premium seats are also driving passenger traffic.
The company's traffic grew across its domestic and international markets. Its US traffic grew 8.3% in September, and 7% in this year's first nine months. Delta's international traffic grew 4.6% last month, mainly due to a 6.8% increase in the Atlantic region. Its Latin American and Pacific traffic grew 1.9% and 0.9%, respectively.
From January to September, Delta's international traffic grew 3.4%. Its Pacific and Atlantic traffic grew 3.9% and 5%, respectively. Meanwhile, its Latin American traffic fell 0.7% YoY.
Delta continues adding capacity
Delta has added more capacity on its most profitable transpacific and transatlantic routes. From January to September, Delta increased its transpacific and transatlantic capacity by 5.3% and 5%, respectively.
The strategy improved Delta's unit revenue. In Q2, the company's unit revenue rose 3.8% YoY to $0.1742, outpacing that of most peers. In Q2, American Airlines' and United Airlines' unit revenue grew 3.5% and 2.2% YoY, respectively.
With an 8.9% return this year, Delta stock has outperformed the iShares Transportation Average ETF (IYT), which has risen 7.7%. Approximately 20% of the ETF is allocated to passenger airline stocks.