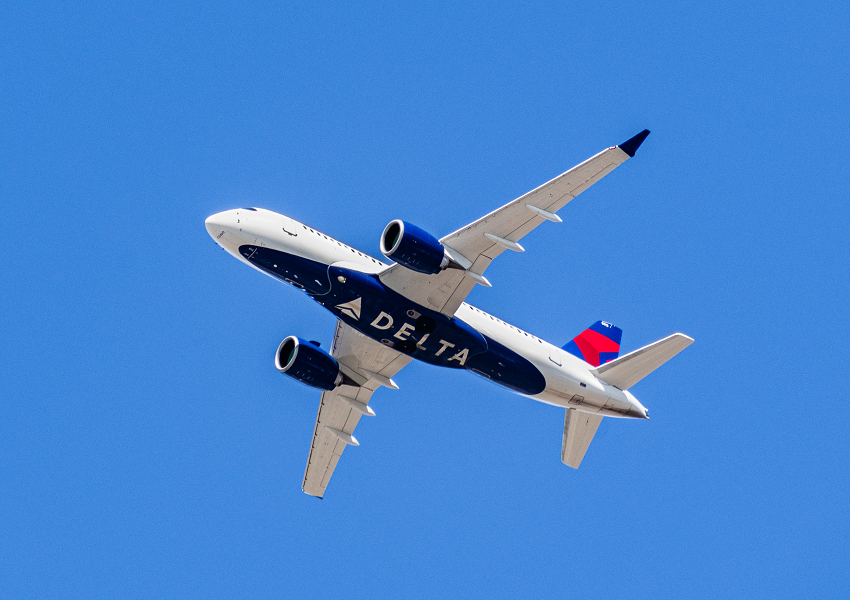 Delta Air Gets Rating Downgrade Ahead of Q3 Earnings
By Anirudha Bhagat

Oct. 4 2019, Updated 12:53 p.m. ET
A prominent Wall Street analyst has become cautious about Delta Air Lines (DAL) stock ahead of the company's Q3 earnings release. Yesterday, long-time bullish Buckingham Research analyst Daniel McKenzie downgraded the stock to "neutral" from "buy." He cut its target price by 22% to $58, which implies a 10% return over the next year.
Article continues below advertisement
Rising costs could hurt Delta's fiscal 2020 earnings
McKenzie is concerned about increasing costs and pricing pressure damaging Delra's profits and margins next year. According to Barron's, the analyst wrote, "With or without a recession, shares are likely to re-rate lower for longer on [fourth quarter] cost pressures annualizing into 2020."
On Wednesday, Delta raised its Q3 non-fuel cost growth guidance to 2.5% YoY (year-over-year) from 1%–2%. The company cited higher labor costs and unfavorable weather as the main reasons for the increase. McKenzie anticipates the company's non-fuel expenses could rise in fiscal 2020, by 3.5% YoY.
Pricing pressure due to MAX reintroduction
McKenzie also thinks the company could face pricing pressure once Boeing's (BA) 737 MAX planes resume services. Together, Southwest Airlines (LUV), American Airlines (AAL), and United Airlines (UAL) own 72 MAX aircraft. Once Boeing gets safety approval, the three airlines would immediately get the more than 80 MAX aircraft that were scheduled for delivery this year. The reintroduction of the grounded planes could lead to a capacity oversupply, pressuring the airlines.
McKenzie cut his 2020 EPS and revenue forecast for Delta based on the above factors, to $6.80 from $7.90 and $47.91 billion from $48.60 billion. Reuters-polled analysts' average 2020 EPS and revenue estimates for Delta are $7.35 and $48.57 billion, respectively.
Article continues below advertisement
Analysts lower target for Delta stock
Other analysts are also reducing their targets for Delta stock. Credit Suisse lowered its target price to $71 from $72 yesterday, and Morgan Stanley cut it by $2 to $63 on Wednesday. Bernstein has warned that higher wages, maintenance costs, and tariffs could hurt Delta's earnings next year. However, the research company has reiterated its "outperform" rating and $71 target price for Delta.
Analysts have reduced their average target price for Delta by 2.6% over the last month, from $69.94 to $68.11, which implies a 30% return over the next year. Their views could change after the company's third-quarter earnings release on October 10. In the quarter, the company expects its revenue to grow 6.5% YoY to $12.7 billion, and EPS of $2.20–$2.30. Analysts' Q3 revenue and earnings estimates for Delta are $12.6 billion and $2.27, respectively.
Delta's earnings at risk due to Airbus tariff
The growing US-Europe trade tensions present a risk to Delta's financials. Following a WTO (World Trade Organization) ruling on Wednesday, the US imposed hefty tariffs on several European products, including 10% duties on European-made Airbus planes. The new tariffs are set to make Airbus aircraft costlier for US airlines. Delta is particularly vulnerable, as it has the highest number of unfulfilled Airbus orders among airlines. The company has 254 Airbus airplanes on order.
Delta spokeswoman Lisa Hanna said tariffs would "inflict serious harm on U.S. airlines" and "reduce Delta's profits," Reuters reported on Wednesday. Since the WTO ruling, Delta stock has fallen 7.3%. Nearly every US airline stock has fallen significantly. The Dow Jones Transportation Average has lost 2% of its value in the last two trading sessions.