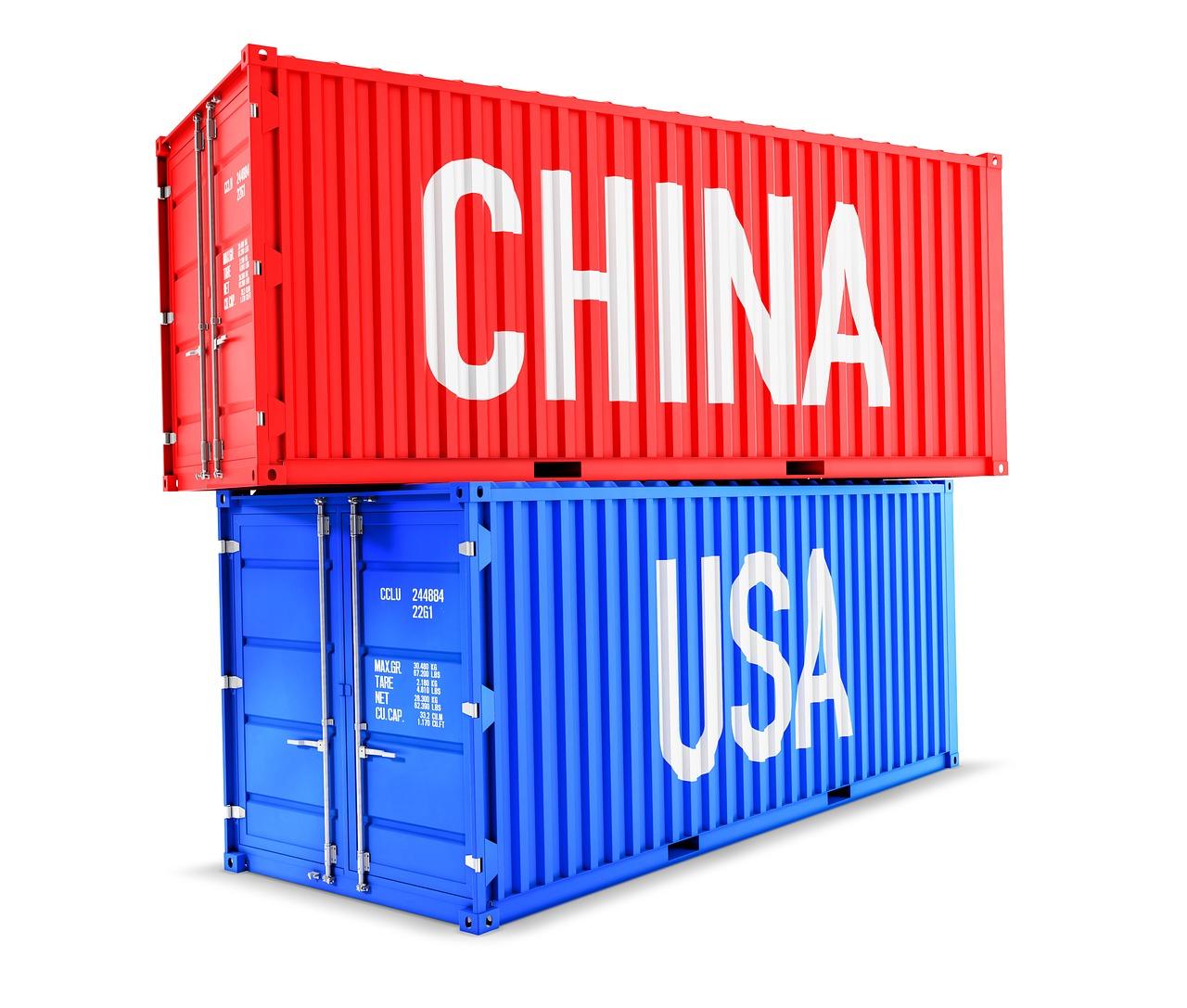 Semis React to Kudlow's Comments on December Tariffs
By Puja Tayal

Oct. 22 2019, Published 1:57 p.m. ET
The United States-China trade war is in its second year, and it has significantly impacted semiconductor stocks. The two nations sat at the negotiation table once again in early October. On October 11, President Donald Trump announced "phase one" of a trade deal with China's Vice Premier Liu He. In an interview with Fox Business, Trump's economic adviser Larry Kudlow said, "If the talks go well on phase one, there is a chance we can get those December tariffs off."
Article continues below advertisement
Semi stocks rose on signs of easing in December tariffs
Kudlow's comment eased investors' concerns, sending semiconductor stocks on a rally. The VanEck Vectors Semiconductor ETF (SMH) rose 1.65%. Plus, Micron, Advanced Micro Devices (AMD), Nvidia (NVDA), and Skyworks rose 4%, 3.4%, 2.9%, and 2.42%, respectively. Notably, Apple's (AAPL) stock rose 1.7%. The iPhone maker is the largest customer of semiconductor companies.
The trade war escalated between May and September as the United States imposed additional tariffs and trade bans, and China retaliated. One of China's retaliatory measures to the US tariffs was devaluing the yuan. This escalation directly impacted the revenue of semiconductor companies that have high exposure to China. Among them were AMD, Nvidia, and Apple suppliers like Skyworks and Cirrus Logic.
Phase one of the US-China trade deal
On October 11, President Trump announced phase one of the trade deal. Under phase one, China agreed to increase its US agricultural imports to $40 billion–$50 billion from $8 billion–$16 billion. China also agreed to reform its intellectual property, open up its financial services, and stabilize its currency. In response, the United States halted its plan to increase tariffs on $250 billion in Chinese imports from 25% to 30% on October 15.
Kudlow stated that if the phase one deal goes well, there is a possibility that the United States might halt the December 15 tariffs as well. However, US Commerce Secretary Wilbur Ross stressed that phase one of the deal does not include the December tariffs and the Huawei ban.
Article continues below advertisement
President Trump and Chinese President Xi Jinping are expected to sign the phase one deal in mid-November at the Asia-Pacific Economic Cooperation meetings. However, Ross downplayed the initial deal, stating that it may not necessarily be signed in November. He told Fox Business that the important feature in a trade deal is to get everything right rather than the date that it takes place.
While Kudlow gives an optimistic view, Ross gives a divided view on the phase one trade deal. Semiconductor investors reacted to Kudlow's comments. Chip stocks rose over the anticipation that the United States might halt the December 15 tariffs.
Why semis dread the December tariffs
Trump plans to impose a 15% tariff on $160 billion worth of Chinese imports on December 15. This round of tariffs would include almost all consumer goods, including smartphones, PCs, laptops, game consoles, toys, and clothes. The tariff would make these goods more expensive for American consumers during the holiday shopping season. This round of tariffs would significantly impact Apple and semi companies like AMD, Nvidia, and Intel, which depend heavily on consumer devices for revenue.
Apple is one of the biggest victims of the trade war, as it assembles almost all its iPhones in China. Apple CEO Tim Cook has actively voiced his concerns regarding the trade war to President Trump. So, the slightest sign of the December tariffs easing sent AAPL stock up 1.73% to a high of $240.99.
It appears that 2020 could be an exciting time for the gaming industry, as Sony and Microsoft launch their next-generation gaming consoles. The United States and China are the biggest markets for gaming products.
Although AMD and Nvidia don't manufacture their chips in China, they are impacted by weak demand in the massive gaming market. So, AMD and Nvidia stock jumped on signs of easing in the December tariffs.
The phase one trade talks made no mention of the trade ban on Chinese firms listed in the Entity List. These companies include Huawei, five Chinese supercomputing firms, two video surveillance firms, and five AI (artificial intelligence) startups. Although a complete trade deal is unlikely, even a phased deal is a good sign for semiconductor companies. The chip firms have prepared their guidance, assuming there is no escalation in the trade war.