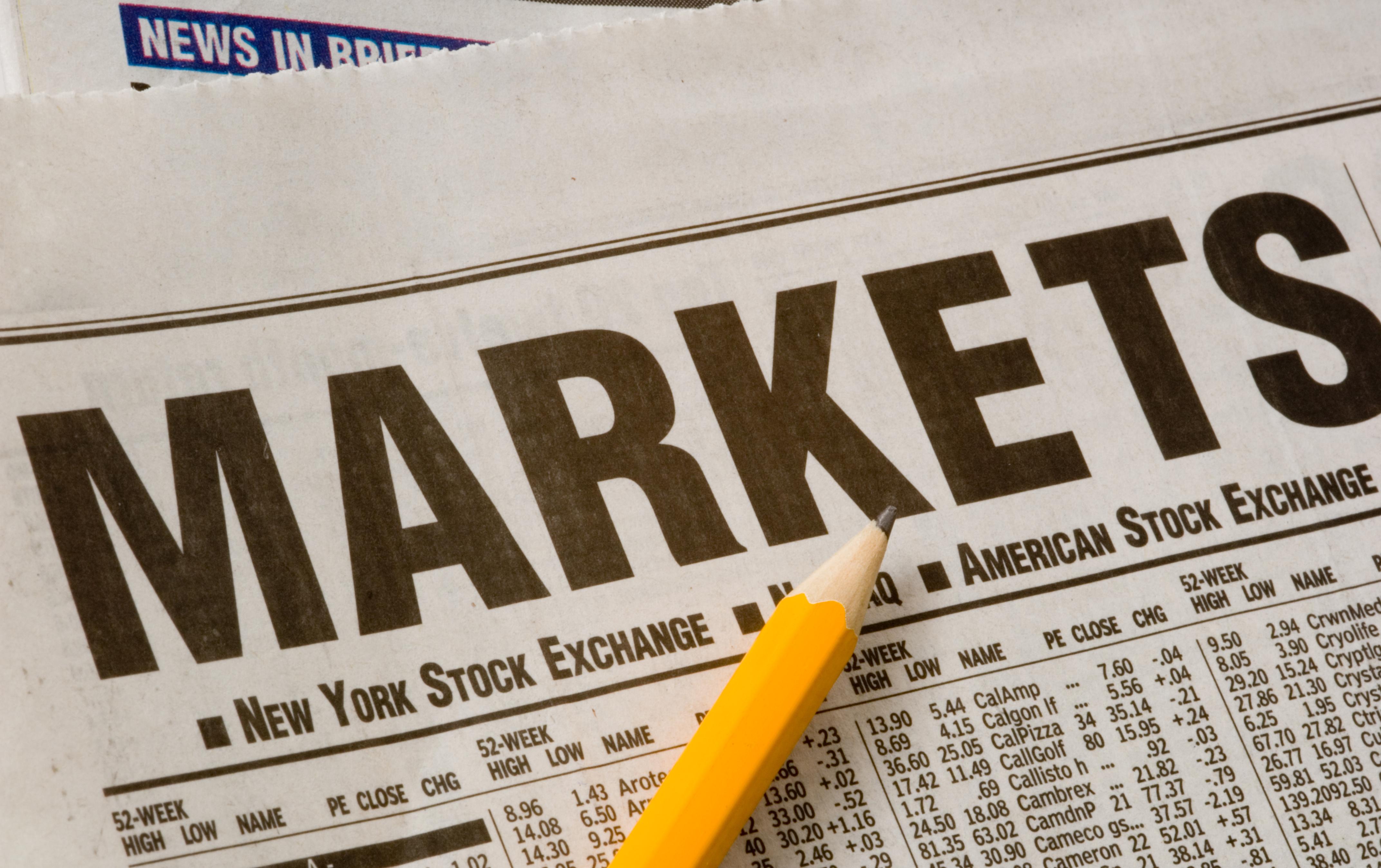 Cramer Weighs In on Boeing and Caterpillar Earnings
By Mike Sonnenberg

Oct. 24 2019, Updated 8:55 a.m. ET
Article continues below advertisement
Cramer on Caterpillar stock
Cramer said that Caterpillar's end markets were in cyclical decline. In the third quarter, all of the Caterpillar's industrial segments were lower in revenues. Cramer said that much of it was due to the US-China trade war. Although a small trade deal has been reached between the US and Canada, the trade war is still on with fresh tariffs scheduled to go live in December. The US tariffs will hit made-in-China cellphones and electronics while China's retaliatory tariffs will hit made-in-America cars.
Perhaps sarcastically, Cramer called Caterpillar an "industrial you can stick with during a downturn." He recommended buying the stock on dips, pointing to buybacks and dividends. During the third quarter of 2019, Caterpillar bought back $1.2 billion worth of shares and paid $600 million in dividends. In spite of falling revenues and profits, Caterpillar raised its dividend per share by 20% to $1.03 during the quarter.
Article continues below advertisement
However, the market was expecting a 17.5% growth in the dividend. With the second half share repurchase expected to be similar to the first half, expect Caterpillar to spend about a billion dollars on share shopping. Over the next four years, Caterpillar plans to grow dividend high high-single digits annually. Caterpillar expects to pay up to 60% of its free cash flows in dividends.
Should Caterpillar's share buyback excite the market?
Caterpillar's share buyback comes at an unusual time. Global economic uncertainties continue. Also, the US-China trade war isn't resolved yet. The assertion comes at a time when Caterpillar is no so upbeat about its fourth-quarter 2019 results.
Caterpillar's earnings release also stated that the company lowered its fiscal 2019 guidance. Now, the company expects its EPS to be $10.9–$11.4 or $11.15 at the midpoint. This is compared to the previous guidance of $12.06–$13.06 or $12.56 at the midpoint. The fresh guidance points to $1.4 EPS reduction at the midpoint.
Article continues below advertisement
Caterpillar stock is likely overreacting
Interestingly, Caterpillar borrowed $1.5 billion during the quarter to lower pension liabilities. Thus, it's clear that the company is borrowing to fund operations, including pension contributions, while using the operations cash to give back to shareholders. This may not be healthy. The share buyback during a downturn may be a sign of a lack of reinvestment opportunities.
Thus, we believe that the stock rising may be an overreaction. Talking about the market's reaction to Boeing and Caterpillar's earnings, Cramer said, "I don't trust them."
Cramer on Boeing's earnings
Jim Cramer was critical of Boeing. He talked to many of Boeing's suppliers. Those suppliers feel that Boeing's belief that the 737 Max 8 will be back in service this quarter is too optimistic.
Yesterday, Boeing gave its third-quarter 2019 earnings. Boeing's third-quarter revenue of $20 billion met Wall Street analysts' expectations. However, its EPS (earnings per share) from core operations dropped to $1.45 compared to $3.58 in the third quarter of 2018. Also, its EPS was a lot lower than analysts' expectations of $2.05.
In spite of the massive earnings miss, the market reacted positively to Boeing's comments on 737 Max 8 comeback. About yesterday's stock movement, Jim Cramer said that "Boeing should be down."
Article continues below advertisement
Cramer: Too early to celebrate?
On March 10, Ethiopian Airlines flight 302 crashed. Soon after, regulators around the world grounded Boeing 737 Max 8 on safety concerns related to its MCAS software. The plane remains grounded. While Boeing expects the plane to be back in service this quarter, airlines are less upbeat. Boeing is losing $1 billion per month due to the 737 MAX 8's grounding.
Airlines, which own Boeing 737 Max 8s in their fleets, have suffered thousands of cancellations due to the grounding. Southwest Airlines (LUV) delayed the Boeing 737 MAX 8's return to February. Southwest's fleet consists of 34 of those planes. Also, Southwest is in the market to buy a solution to Max's problems. United Airlines expects the aircraft to be back in early January. By then, United Airlines will have recorded around 10,000 cancellations. United Airlines owns 14 of those planes.
Additionally, American Airlines (AAL) will keep the planes grounded until mid-January. AAL has 24 Boeing 737 MAX 8s in its fleet. American Airlines is canceling over 100 flights a day due to the grounding. Just last week, the FAA (Federal Aviation Administration) shared displeasure with Boeing. The company didn't release critical communication between test pilots that happened in 2016. In my opinion, and likely in Cramer's, the market overreacted yesterday. Some of that overreaction faded by the end of the day. However, there could still be some scope of correction.
Article continues below advertisement
Boeing to increase the production rate of 737 Max 8s
While the crisis drags on, Boeing said that it is not cutting production of the 737 Max 8. The current production rate of 42 a month will continue until late 2020. After that time, the company plans to increase that to 57 a month. On the other hand, Boeing plans to drop 787 Dreamliner production to 12 a month from the current 14. This is mostly due to lower demand from China.
The company said that it's making five 7units of 77 variants every month. The company expects the long-haul 777X to have its first flight in early 2020. Notably, the aircraft will run with the GE9X engine, General Electric's (GE) biggest so far. This week, GE delivered flight-ready GE9Xs to Boeing. 777X launch has been delayed due to issues with GE9X engines.
More industrials earnings to follow
3M (MMM) will report its third-quarter 2019 earnings today. While analysts expect 3M's revenues to grow marginally, rising costs will likely lead to a 3.5% fall in its EPS to $2.49. Also, GE is scheduled to release its third-quarter earnings next week. Analysts expect the company's revenues to fall 22% to $22.9 billion. Likewise, General Electric's EPS will likely fall to $0.11.