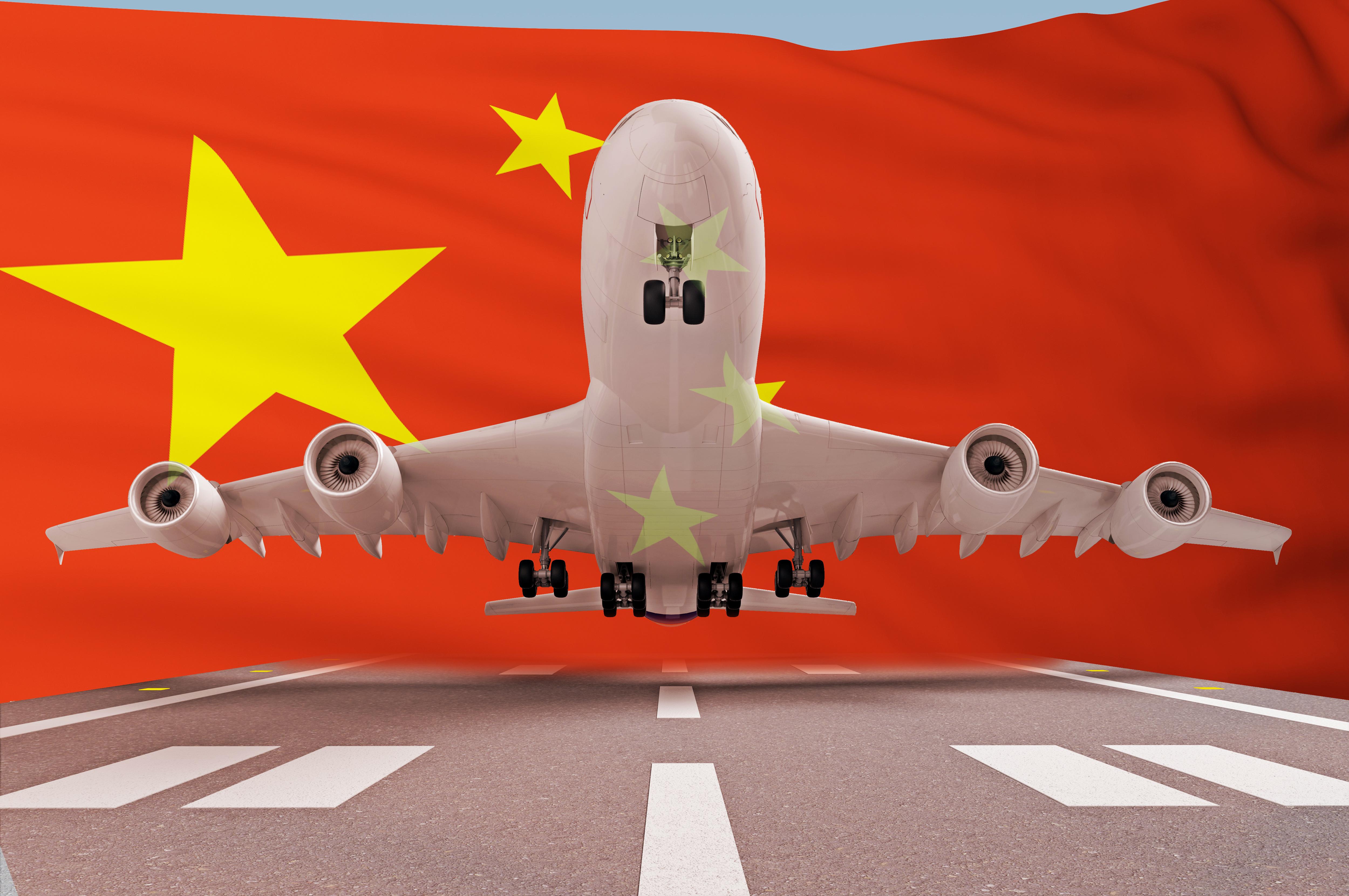 Could Boeing Win China's Market after the Trade Deal?
By Mike Sonnenberg

Oct. 15 2019, Updated 4:11 p.m. ET
Last Friday, the Trump administration announced a "phase one deal" between the US and China. As a part of the deal, China is to buy over $40 billion in American agricultural products and $16 billion–$20 billion in Boeing planes.
While the US may have suspended its tariff increases, the abovementioned trade deal is still not on paper. The deal may take a few weeks to be codified, and going by history, could fall apart midway. Moreover, the US and China are still far away from resolving the core issues standing in the way of a bigger trade deal. The December tariff schedule on electronics and American cars has been maintained.
Article continues below advertisement
Why China matters for Boeing and Airbus
Advantage Airbus?
The 737 Max 8 grounding has cost Boeing significantly. The company's prospects in China might be the biggest casualty of the crisis.
Chinese regulators were the first to ground the 737 Max 8 planes after the Ethiopian Airlines crash on March 10. Soon after, Airbus won a $33 billion order for 300 aircraft from China's state-owned airlines. While there may not be a direct connection between the 737 Max grounding and the Airbus order, Airbus may use Boeing's crisis to pitch itself more aggressively to China. Airbus aims to have 2,000 of its jets in service in China by next year, holding over 50% of the market.
Considering the Chinese aviation market's massive size, the $16 billion–$20 billion in Boeing plane orders Trump quoted in his tweet may just be regular business. However, China may have used them as a trade negotiation tool.
Article continues below advertisement
Boeing's Comac worries
China is building its own regional jet, the Comac C919, which competes with Airbus' A320 and Boeing's 737 Max 8. The C919's launch could add to Boeing's worries in China.
Comac has received over 1,000 commitments for the C919. Furthermore, China aims to sell the C919 beyond its borders in emerging Asian and African markets, which could intensify Boeing, Airbus, and Comac's battle for market share. The Chinese government could try to push the C919, giving it an advantage over Boeing's 737 Max 8 and Airbus's A320neo.
Comac also plans to launch a wide-bodied jet, the C929. The jet's maiden flight is set for 2023, with customer deliveries starting in 2026. There's also Comac's C939, which has a capacity of up to 400 passengers. These planes could hamper demand for comparable Boeing planes in China.
797, where are you?
Boeing has suspended its new midmarket aircraft project, the 797, until 737 Max planes start flying again. As a result, it may lose some customers. Delta Air Lines (DAL) is waiting for the 797, and India's SpiceJet has indicated it may have to consider the competing Airbus A321XLR. American Airlines (AAL) and United Airlines (UAL), which hold older 757s in their fleets, may also look for replacements. In the 797's absence, they may opt for the Airbus A321xlr.
Article continues below advertisement
While Delta doesn't hold any troubled 737 Max 8s in its fleet, American and United have 24 and 14, respectively. American Airlines, which canceled 7,800 flights in the second quarter, expects the grounding to continue into next year and to cancel 140 flights per day starting in November. United extended its 737 Max 8 grounding forecast until next year. By then, United will have canceled over 10,000 flights since the crisis began in March. Chinese operators wanting to fly intercontinentally to Europe or Australia may have to choose the A321XLR in the 797's absence.
How US tariffs on Airbus may hurt Boeing
This month, the Trump administration announced 10% tariffs on made-in-Europe Airbus planes. The tariffs may have unintended consequences.
First of all, carriers waiting for Airbus are in limbo. Second, passengers may end up paying higher fares due to the tariffs and Boeing's quasi-monopoly. Finally, tariffs could hurt Boeing's international market share. If American operators choose Boeing over Airbus due to the tariffs, Boeing may get busy at home, leaving a larger share of the fast-growing Asia-Pacific market to Airbus. American Airlines has already ordered 50 A321XLRs, and JetBlue (JBLU) has opted for A321XLRs for flights to Europe. JetBlue is a loyal Airbus customer and doesn't have any Boeing aircraft in its fleet. Delta is waiting for over 200 Airbus deliveries.