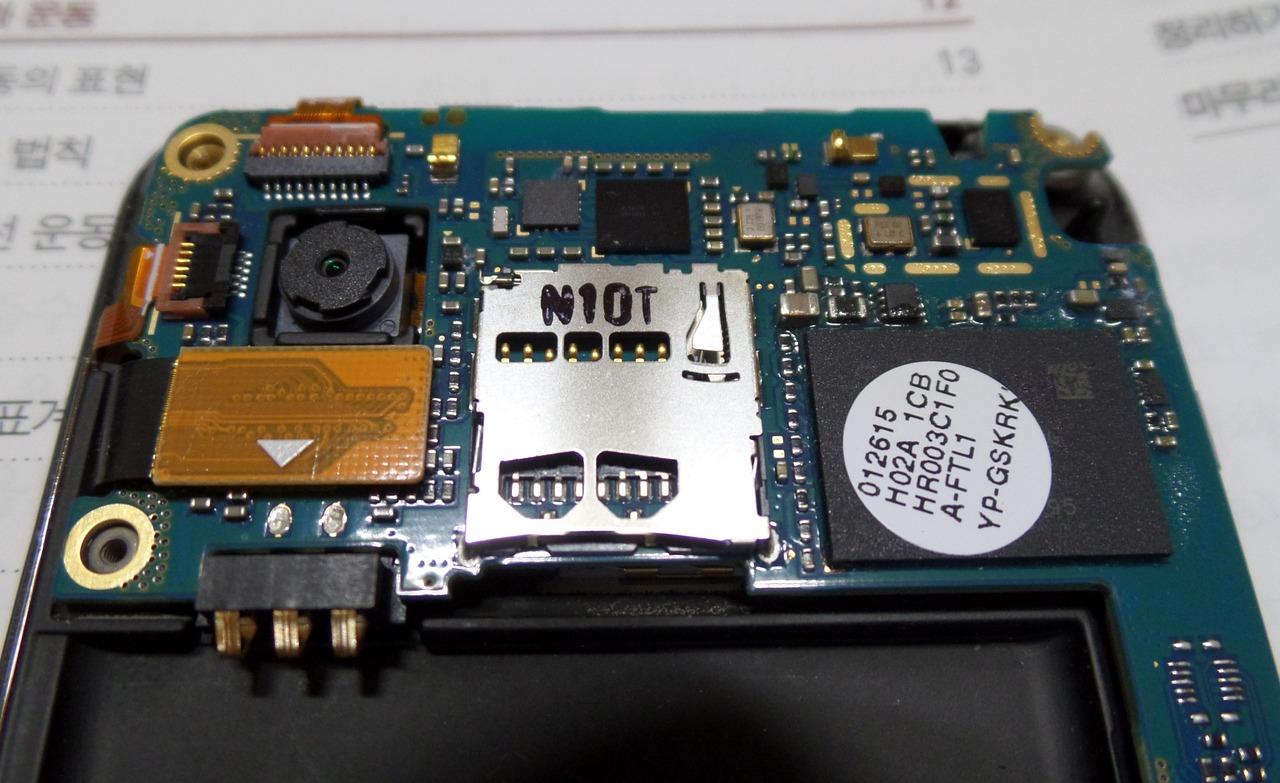 Correlation between Samsung, Apple, and Semis
By Puja Tayal

Oct. 28 2019, Published 5:42 p.m. ET
Archrivals Apple (AAPL) and Samsung (SSNLF) plan to release their September quarter earnings on October 30 and 31, respectively. Gartner expects global smartphone shipments to decline by 3.2% in 2019. The research firm expects longer replacement cycles and a lack of attractive new technology to impact smartphone sales this year. However, it expects demand to revive next year, driven by the growing adoption of 5G (fifth-generation) phones.
Samsung and Apple are among the top smartphone vendors in the world. While Apple did not introduce any new technology in its 2019 iPhone models, Samsung introduced its first foldable screens in its Galaxy Note 10. Plus, Samsung adopted 5G technology while Apple did not.
Article continues below advertisement
Apple supplier's earnings directly proportional to iPhone sales
For Q4 of fiscal 2019, Apple expects its revenue to remain flat YoY at $62.5 billion. What chip investors should look for is growth in iPhone revenue. If Apple reports YoY growth in its iPhone revenue, its chip suppliers could report stronger YoY revenue growth. This would result from increases in the content per device.
Last year was different, as Apple increased the price of its iPhones and sold fewer units. As its iPhone revenue was driven by a higher average selling price, the chip suppliers' revenue growth was slower than Apple's iPhone revenue growth. Depending on Apple's earnings, stocks of Qorvo (QRVO), Cirrus Logic (CRUS), Skyworks, and Broadcom could move.
Article continues below advertisement
Cirrus Logic and Qorvo plan to report their Q2 of fiscal 2020 earnings on October 30 and 31, respectively. Audio chip supplier Cirrus Logic earns 80% of its revenue from Apple. It is diversifying beyond iPhones to smart homes and edge devices. It expects its Q2 of fiscal 2020 revenue to fall 12.6% YoY to $320 million.
Radiofrequency chip supplier Qorvo earns 35% of its revenue from Apple and 15% from Huawei. The US ban on Huawei impacted Qorvo's revenue. Qorvo expects its revenue to fall 14.6% YoY to $755 million.
Smartphone and memory demand to influence Samsung earnings
While Apple expects its revenue to remain flat YoY, Samsung expects its revenue to fall 5.3% YoY in the third quarter. This could occur due to Samsung's exposure to the memory and foundry markets.
Samsung is a market leader in smartphones, memory chips, and displays. In the second quarter, it earned about 29% of its revenue from semiconductors, of which 76% comes from memory chips. Displays contributed 13.6% toward its revenue.
There is a strong demand in the NAND (negative AND) market and smartphone market. However, demand remains weak in the DRAM (dynamic random access memory) market. Moreover, its foundry business is also witnessing weakness due to the delayed launch of a 7nm (nanometer) node.
Article continues below advertisement
While Apple is suffering from the US-China trade war, Samsung is suffering from the Japan-South Korea trade war. Samsung is a rival as well as a supplier of Apple. The Japan-South Korea trade war could limit Samsung's ability to produce the desired quantity of displays for Apple. So, Apple could be indirectly affected by the Japan-Korea trade war.
We expect Samsung to meet its guidance as weakness in memory and foundry is partially offset by the strength in smartphones. Samsung's earnings could influence the stock price of Micron, Western Digital, TSMC, and Intel, which would benefit from Samsung's capacity limitations.
Other semiconductor earnings
Apart from Apple chip suppliers and Samsung, auto chipmaker NXP Semiconductors and analog chipmaker Maxim Integrated plan to report their September quarter earnings tomorrow. KLA Corporation plans to release its earnings on October 30.
Maxim Integrated expects its Q1 of fiscal 2020 revenue to fall 17% YoY to $530 million. Peer Texas Instruments reported weaker earnings and guidance owing to weak demand in industrial, automotive, and communications.
In our view, there is a high probability that Maxim Integrated could follow Texas Instruments and report weaker earnings. NXP expects its third-quarter revenue to fall 8.4% YoY to $2.24 billion due to demand weakness in the industrial and automotive sectors.
However, semiconductor equipment supplier KLAC Corporation is likely to report an earnings beat like its peer Lam Research. The equipment suppliers could benefit from increased capital spending by foundry and logic chipmakers.
We should see strong stock movements in the tech space this week as Apple and Samsung shed some light on smartphone demand. Moreover, Facebook, Google, and Alibaba plan to release their earnings this week.