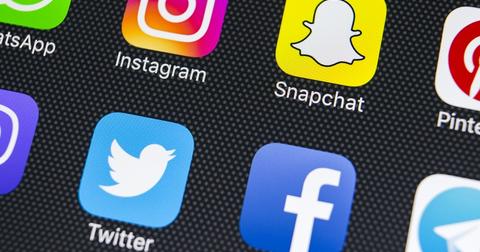 Congress in Bid to Force Facebook to Help Snapchat
By Ruchi Gupta

Updated
A Senate bill introduced this week could force Facebook (FB) to support the growth of rivals such as Snapchat (SNAP). Called the Access Act, the bill will require large social networks to provide a way for users to transfer their personal data from one platform to another, CNBC reports.
Article continues below advertisement
Bill seeks to give Facebook more competition
The sponsors of the bill hope it will help foster competition in the social media space, which Facebook currently dominates. Facebook controlled a 59% share of the social media market in the US in September, according to StatCounter data. Facebook's share includes Instagram. Pinterest (PINS) ranked second with a 31% share, and Twitter (TWTR) came in third with a 7.8% share.
Instagram is Facebook's direct competitor to Snapchat. Currently, Instagram boasts significantly more users than Snapchat. It has more than 500 million daily users worldwide. Snapchat has 203 million daily users worldwide.
The Senate's Access bill would require Facebook to build systems to allow Instagram users to easily jump ship to Snapchat. We believe Instagram has a lot to lose if it becomes easy for its users to switch over to its rival.
Snapchat complains about Facebook's aggressive tactics
Snapchat, whose owner, Snap, has complained about Facebook's aggressive competition tactics, doesn't feature among the US's top social media services.
Interestingly, Facebook has attempted to acquire Snap twice without success. However, Snap alleges that after it rejected Facebook's overtures, Facebook resorted to aggressive tactics designed to suppress its growth. We discussed Snap's frustrations with Facebook, which the company also shared with the FTC (Federal Trade Commission), last month. The FTC is one of the entities conducting antitrust investigations into Facebook. The other entities probing Facebook over antitrust issues are Congress and a group of states led by New York. The US Department of Justice could also join the Facebook antitrust probes.
Snap stepping up its challenge to Facebook and Google
The Access bill, which seeks to help Snap grow, comes as Snap continues to close the gap with Facebook. For example, Snap recently caught up with Facebook and Google in the business of selling dynamic ads. With that, Snap has moved to diminish Facebook's competitive advantage in the fast-growing digital advertising segment. Facebook, Google, and Snap all depend on advertising sales for the vast majority of their revenues.