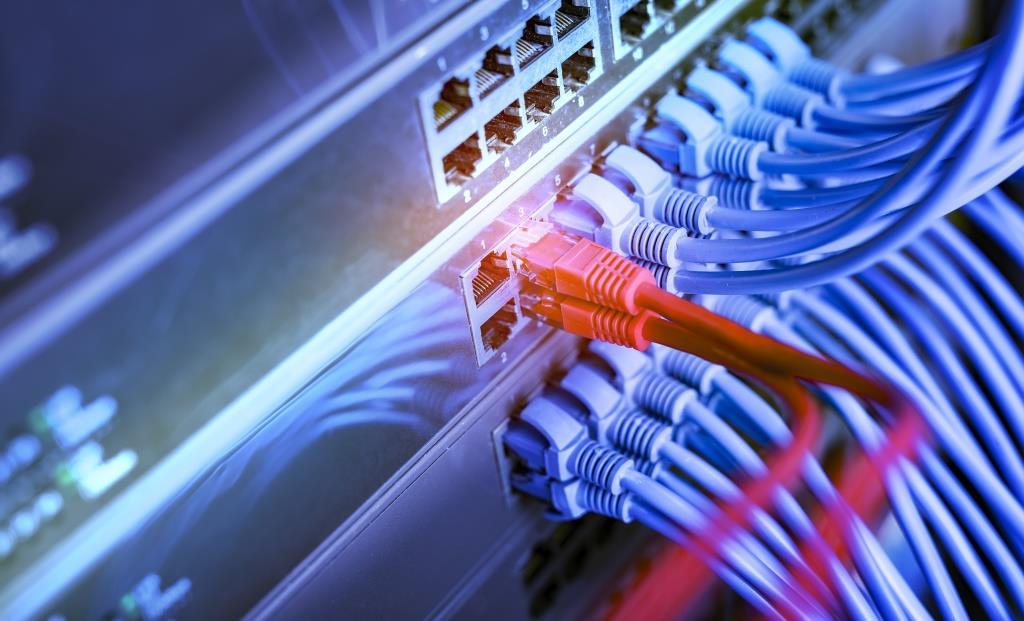 Comcast: What To Expect from Its Q3 Earnings
By Ambrish Shah

Oct. 10 2019, Updated 7:54 p.m. ET
Leading cable giant Comcast (CMCSA) will release its Q3 earnings results before the market opens on October 24. Let's see what the investors can expect from the company's Q3 financial results.
Article continues below advertisement
Analysts expect strong growth for the sector
In the third quarter, analysts expect Comcast to post total revenues of $26.97 billion. This is up 21.8% from $22.14 billion in Q3 2018. The increase in revenue could be from strong growth momentum in the company's high-speed internet business.
Analysts expect the company's sales to rise by 15.6% YoY (year-over-year) to $109.28 billion in 2019. They also expect sales to rise by 5.4% YoY to $115.21 billion in 2020. Additionally, the company's sales will likely grow by 2.1% YoY to $117.65 billion in 2021.
Comparatively, Charter Communications (CHTR) revenue expects to rise 4.8% YoY to $11.41 billion in the third quarter. DISH Network Corporation's (DISH) revenue expects to fall 6.9% YoY to $3.16 billion in the September quarter.
Third-quarter expectations
In the third quarter, Comcast's adjusted EPS could improve 15.4% YoY to $0.75. The company expects to finish 2019 with an adjusted EPS of nearly $3.05 compared to $2.55 in 2018. Also, analysts expect the company's adjusted EPS to rise 11.8% YoY to $3.41 in 2020 and 7.0% YoY to $3.65 in 2021.
In comparison, Charter Communications's adjusted EPS is expected to grow 19.9% YoY to $1.63 in the third quarter. Dish Network is expected to report adjusted EPS of $0.61. This shows it's gone down by 25.6% YoY.
Article continues below advertisement
Comcast's second-quarter performance
Comcast's revenue rose 23.6% YoY to $26.9 billion in the second quarter, and it saw an adjusted EPS of $0.78. Wall Street expected the company to post sales of $27.06 billion and adjusted an EPS of $0.75.
In the second quarter, Comcast's Cable segment lost nearly 224,000 video subscribers. In the September quarter, Comcast expects to lose traditional video customers due to intense competition from OTT (over-the-top) media providers.
The company's traditional video customer count fell 2.2% YoY to 21.6 million on June 30. In the same quarter, other pay-TV providers like AT&T (T), DISH Network, and Charter Communications lost 778,000, 31,000, and 141,000 pay-TV customers, respectively.
Comcast gains internet subscribers
Comcast gained a net of 209,000 high-speed internet subscribers in the second quarter. This includes 182,000 residential subscribers. In the first six months of 2019, Comcast added nearly 584,000 high-speed internet customers. This is compared to 639,000 net additions in the same period last year.
At the end of the second quarter, the company's total number of high-speed Internet subscribers stood at 27.8 million—up 4.9% YoY. In the full-year 2019, the company expects to add approximately 1 million high-speed Internet subscribers.
Article continues below advertisement
Comcast's OTT launch
Comcast's NBCUniversal segment is planning to launch a new direct-to-consumer video streaming service called Peacock in April 2020. According to a FierceVideo report, "Peacock will launch with more than 15,000 hours of content, and will be used as a key platform for coverage of the 2020 Summer Olympics." However, the company hasn't provided distribution and pricing information. Peacock will have to compete with existing OTT providers like Netflix (NFLX) and Amazon Prime (AMZN).
The Walt Disney Company (DIS) and Apple (APPL) are also set to introduce their streaming services, Disney+ and Apple TV+, respectively, in November. Also, AT&T's streaming platform, HBO Max, will launch next year.
Analysts' estimates
Of the 35 analysts tracking CMCSA, 30 gave it "buys," five gave it "holds," and none gave it "sells." Analysts have a 12-month average target price of $50.32 on the stock. This shows a potential upside of 13.4% from its last closing price.
Charter Communications and Dish Network are rated a "buy" by 20 out of 32 and seven of 18 analysts, respectively. Also, CHTR and DISH's target prices of $437.24 and $43.21 imply an upside of 1.9% and 32.2%, respectively.
Article continues below advertisement
Stock performance
Comcast returned 30.3%, year-to-date. In that same period, its peers Charter Communications and Dish Network returned 50.6% and 30.9%, respectively. On October 9, Comcast stock rose 0.61% and closed at $44.38 with a market cap of $201.71 billion.
Comcast is trading at a discount of 6.11% to its 52-week high of $47.27. Also, the stock is trading at a premium of 36.09% to its 52-week low of $32.61. Comcast stock is trading 2.0% and 0.1% below its 20-day and 50-day moving averages, respectively. Additionally, the stock is 1.6% above the 100-day moving average of $43.73.
For the last 14 days, Comcast's RSI (relative strength index score) was 44.09. This suggests that it's approaching the oversold zone. Comcast's 14-day MACD (moving average convergence divergence) is -0.49. This shows that the stock is in a downward trading trend.
Comcast pays dividends while peers don't
However, earlier this month, Citigroup and MoffettNathanson raised their price targets for the stock from $50 to $56 and $43 to $49, respectively. On October 9, Comcast's dividend yield was 1.89%. By contrast, Charter Communications and Dish Network don't pay dividends.
Comcast stock trades at 14.5x its fiscal 2019 estimated adjusted EPS of $3.05. Plus, the stock trades at 13.0x its fiscal 2020 estimated adjusted EPS of $3.41. The stock looks cheap if you look at its expected earnings growth of 19.6% in 2019. However, the stock looks expensive when you look at its expected earnings growth of 11.8% in 2020.
Read Comcast and Oracle Talk Google with Lawmakers and Roku Stock Fell Due to Comcast's Product Announcement to learn more.