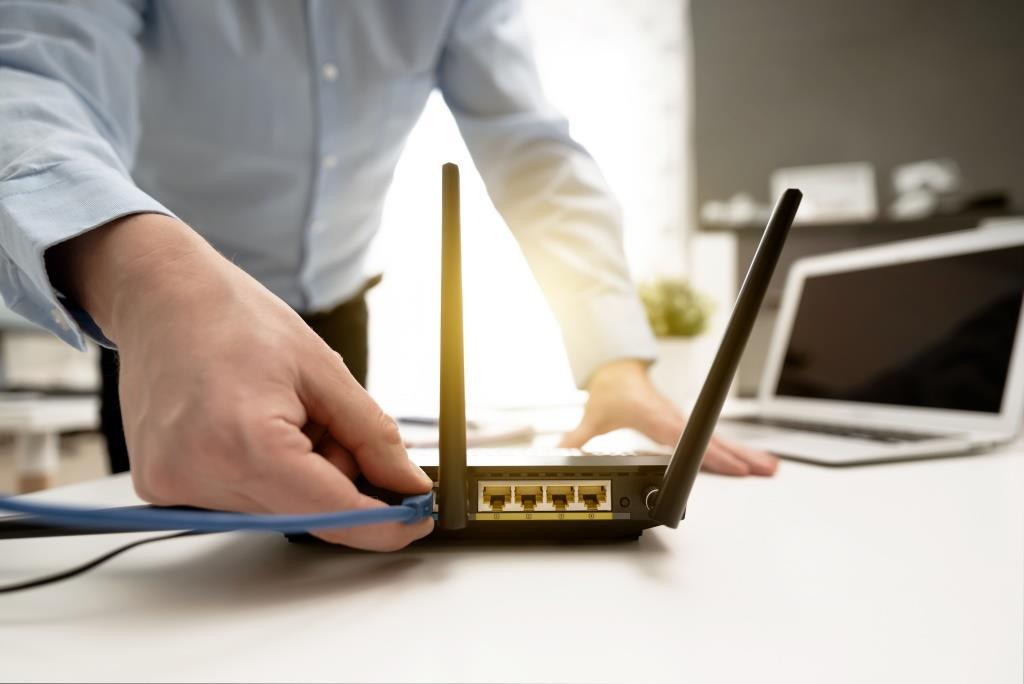 Is Comcast Stock a 'Buy' before Q3 Earnings?
By Ambrish Shah

Oct. 23 2019, Published 12:48 p.m. ET
The leading cable giant, Comcast (CMCSA), releases its third-quarter financial results tomorrow before the market bell. Wall Street analysts are positive about the company's third-quarter earnings results, so should you buy the stock? Let's take a closer look at earnings expectations and the word on Wall Street.
Article continues below advertisement
Comcast's third-quarter earnings
According to a Barron's report on October 23, "Investors will be focused on the growth of Comcast's Xfinity broadband internet business, which has formed a key part of many bullish analysts' theses on the company." The report added, "They will also be listening for new details about the forthcoming ad-supported streaming service from Comcast's NBCUniversal unit and the performance of the newly integrated Sky acquisition."
Based on analyst consensus estimates, the company will report adjusted earnings of $0.74 per share for the September quarter. In the corresponding quarter of last year, the company reported adjusted earnings of $0.65 per share. Notably, Comcast has beaten analysts' adjusted EPS estimates for the last 14 quarters. And the stock is up 34.4% year-to-date. The company's earnings growth streak could boost CMCSA stock further.
Also based on analyst estimates, Comcast will report total revenues of $26.77 billion in Q3 2019. That represents a 20.9% increase year-over-year. The rise in the top line could be due to strong growth momentum in the company's high-speed broadband business.
The company is also likely to add new Internet customers in the third quarter, as the broadband market is growing. But Comcast is expected to lose traditional video customers due to competition from over-the-top players like Netflix and Amazon Prime.
Article continues below advertisement
Comcast's second-quarter performance
Comcast's adjusted earnings of $0.78 per share in the second quarter not only beat analysts' consensus estimate of $0.75 per share by 4.0% but also came in 20% higher than Q2 2018 earnings of $0.65. The company posted revenues of $26.9 billion in Q2 2019, missing the consensus estimate of $27.06 billion by 0.7%. However, the top line grew 23.6% year-over-year. That rise was driven by growth in Comcast's high-speed internet segment.
In the second quarter, revenue from the high-speed internet segment grew 9.4% year-over-year, driven by net additions of 209,000 total high-speed Internet customers. That number includes net additions of 182,000 residential high-speed internet customers and additions of 28,000 business services high-speed internet customers. Comcast gained a net of 260,000 total high-speed internet subscribers in the same period last year.
At the end of June 30, Comcast's total high-speed internet customers stood at 27.8 million—up 4.9% year-over-year. In fiscal 2019, the company expects to add about 1 million total high-speed internet customers.
Comcast lost 224,000 traditional video customers in Q2 2019, versus 140,000 losses in the prior-year quarter. The company's NBCUniversal segment is planning to launch its streaming service, called Peacock, in April 2020.
Article continues below advertisement
Peers' expectations
Charter Communications (CHTR) is set to report its third-quarter results on October 25. For its third quarter, analysts expect adjusted EPS to rise 21.3% year-over-year to $1.65. They also expect Charter's revenue to rise 4.8% year-over-year to $11.4 billion.
Dish Network (DISH) is set to report its September-quarter results on November 5. Analysts expect adjusted EPS to fall year-over-year to $0.61 from $0.82. Wall Street also expects Dish's revenue to fall 7.1% year-over-year to $3.16 billion.
Analyst recommendations for CMCSA
Analysts have a positive outlook on CMCSA stock. Of the 36 analysts covering CMCSA, 30 have given it a "buy" rating, and six say "hold." There are no "sell" recommendations for the stock. Wall Street analysts' median target price for Comcast stock is $50. CMCSA is trading at a discount of 9.2% to its median target price.
Meanwhile, Charter Communications and Dish Network have average broker target prices of $446.67 and $42.50, respectively. These figures imply returns of 2.2% and 21.0%, respectively, over the next 12 months.
Comcast stock performance
On October 22, Comcast stock fell 0.67% and closed at $45.77 with a market cap of $208 billion. CMCSA is trading 3.2% below its 52-week high of $47.27. The stock is trading 40.4% above its 52-week low of $32.61.
Comcast stock was 1.6% above its 20-day moving average of $45.05, 1.7% above its 50-day moving average of $45, and 4.0% above its 100-day moving average of $43.99. The stock has generated returns of 28.0% in the trailing 12-month period and -1.3% in the trailing one-month period. Comcast's share price has risen 0.2% in the trailing five-day period. On October 22, Comcast's dividend yield was 1.8%.
For the last 14 days, Comcast's relative strength index level was 55. This score suggests the stock is neither oversold nor overbought. Meanwhile, CMCSA's 14-day MACD (moving average convergence divergence) was 0.68. That level shows that Comcast stock is in an upward-trading trend.
Year-to-date, Comcast stock has risen more than 34% through October 22. And during this period, Charter Communications and Dish Network have risen 53.4% and 40.7%, respectively.
Check out Barclays Raises Its 12-Month Target Price for Comcast and Comcast and Oracle Talk Google with Lawmakers to learn more. And of course, stay tuned with Market Realist to find out how Comcast performed in the third quarter.