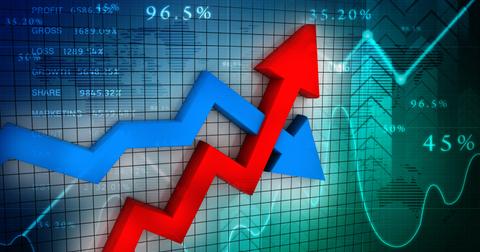 Cannabis Stocks React to News: ACB, CURA, and HEXO
By Rajiv Nanjapla

Updated
CNBC has reported that the US GDP grew just 1.9% in the third quarter, compared with 2.0% in the second quarter. However, that growth still beat analysts' forecast of 1.6%. Furthermore, ADP and Moody's Analytics data shows that US companies hired 125,000 employees this month, against analysts' estimate of 100,000 employees. Despite this favorable economic data, US markets were flat today. However, the cannabis sector was mixed. As of 12:26 PM ET, the Horizons Marijuana Life Sciences Index ETF (HMMJ) was up 0.6%. At 12:58 PM ET, the ETFMG Alternative Harvest ETF (MJ) was down 0.1%.
Article continues below advertisement
Aurora Cannabis trading 1.3% higher
Today, Aurora Cannabis (ACB) launched its Ready for Edibles program to educate customers on safely storing cannabis-infused edibles. The program also focuses on teaching customers about responsible consumption.
The launch comes ahead of the company's derived cannabis product introduction in December. Today, ACB stock was trading 1.3% higher at 12:30 PM ET. However, the stock has fallen 30.7% this year. To learn more, read Is Aurora Cannabis a Good Buy in October?
Curaleaf revises its agreement with Cura Partners
Today, Curaleaf Holdings (CURLF) (CURA) announced that the waiting period under the HSR Antitrust Improvements Act of 1976 was over. The company entered into an acquisition agreement on May 1 with Select brand owner Cura Partners. However, both companies have agreed to amend that deal due to changes in market conditions.
On the completion of the transaction, Cura shareholders are to receive 55 million subordinate voting shares of Curaleaf, instead of the previously announced 95,555,556 shares. Cura shareholders will receive the stock after the company reaches specific revenue targets in 2020. The company expects the transaction to close on January 1, 2020. Today, Curaleaf stock was trading 6.0% lower at 12:36 PM ET. However, the stock had returned 11.5% year-to-date as of yesterday.
Several analysts downgrade HEXO
HEXO (HEXO) reported lower-than-expected fourth-quarter revenue after markets closed on October 28. Although Cormark, Eight Capital, Canaccord Genuity, and PI Financial downgraded the stock today, it was trading 2.7% higher at 12:44 PM ET. As of yesterday, the stock had fallen 43.8% this month. Investors may have perceived the stock as oversold due to its recent fall, prompting the stock to rise. For more cannabis news, check 420 Investor Daily.