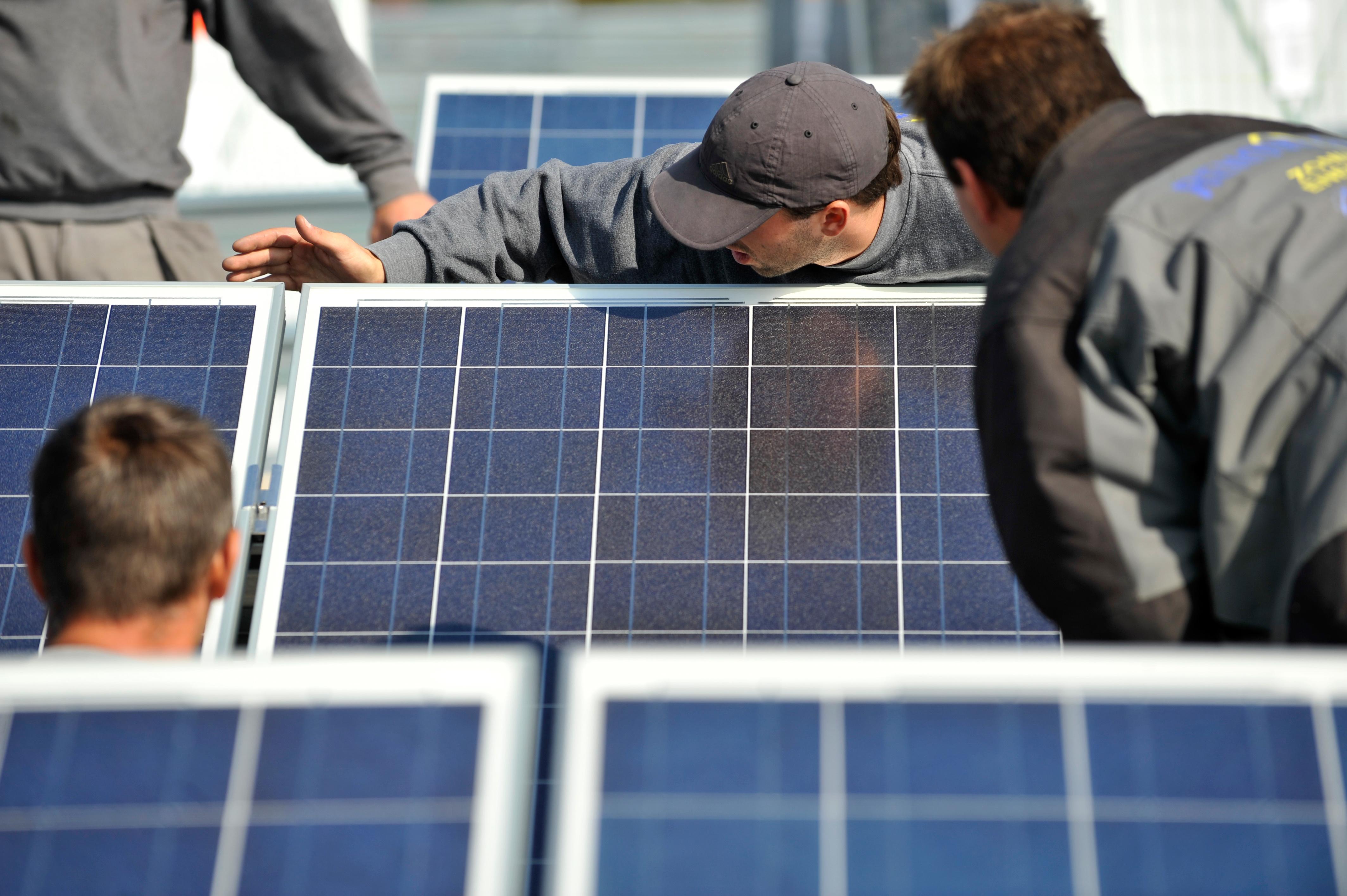 Can California's Blackouts Boost Tesla's V3 Solar Roof?
By Vineet Kulkarni

Oct. 31 2019, Published 10:21 a.m. ET
In another step to revive its energy business, Tesla (TSLA) CEO Elon Musk launched the third version of the company's Solar Roof tiles last week. So far, Tesla's Energy segment hasn't contributed significantly, particularly after its SolarCity acquisition in 2016.
Article continues below advertisement
California blackouts could support Tesla's Solar Roof
Version 3 of the new Solar Roof tiles include an integrated solar energy generation system. Musk sees huge growth potential in the product and aims to install more than 1,000 roofs per week—an ambitious goal.
However, California's raging wildfires and preventive blackouts might act as a catalyst for Tesla's newly launched Solar Roof product. On Monday, Musk tweeted, "If you're directly affected by wildfire power outages, Tesla is reducing Solar+Powerwall prices by $1000 as of today."
In the last few weeks, there have been widespread power shutoffs in California, leaving millions in the dark. PG&E Corporation (PCG) has resorted to cutting power, called Public Safety Power Shutoffs, as a precaution when the fire risk is high amid dry, windy weather. PG&E CEO Bill Johnson said a few weeks ago that it might take about a decade for the company to reach a point where widespread safety outages aren't necessary when the fire risk is high. Solar panels with batteries can offer an independent electricity source amid recurring, prolonged blackouts.
California has the largest population in the country, with more than 39.7 million residents. It is also the frontrunner in the use of renewables. No wonder Musk sees immense potential for Tesla's new Solar Roof tiles amid these power shutoffs.
Article continues below advertisement
Elon Musk: Solar is the new focus
Musk's focus on the company's energy business was noteworthy in the company's Q3 earnings call. He noted that he expects Tesla's Energy segment to eventually be the same size, or even bigger, than its electric vehicle (or EV) business. The increased emphasis on the Energy segment could bode well for Tesla from the diversification standpoint against its current focus on EVs.
In Q3 2019, the Energy segment comprised around 6% of Tesla's total revenues. Since the acquisition of SolarCity, the participation in total revenues from the Energy segment has been falling. Musk stated that the decline mainly occurred because the company concentrated its focus and resources on Tesla's Model 3.
Tesla's V3 Solar Roof
Compared to previous versions, the V3 Solar Roof would be cheaper and faster to install, and it would have a 25-year warranty. It would cost around $33,950 for an average 2,000-square-foot home after federal tax incentives.
Musk sees the market size for the V3 Solar Roof at around 100 million homes worldwide. The previous versions of Tesla's Solar Roofs failed to make a significant mark. However, it will be interesting to see where the V3 Solar Roof goes, especially with Musk's increased focus.
Tesla's Solar Roof experienced some strife after several fires in August. Retail giant Walmart (WMT) filed a lawsuit against Tesla when seven stores suffered fire incidents.
Tesla stock has fallen more than 4% since the launch of its new Solar Roof tile. However, the stock was notably upbeat following better-than-expected Q3 earnings. Tesla posted its fifth quarterly profit since it went public in 2010. You can read more about it in Tesla Stock Bears Weigh In after Surprising Q3 Earnings.
So far this year, Tesla stock has fallen more than 5%. Top solar panel installers Sunrun (RUN) and Vivint Solar (VSLR) have soared more than 45% and 80% year-to-date, respectively.