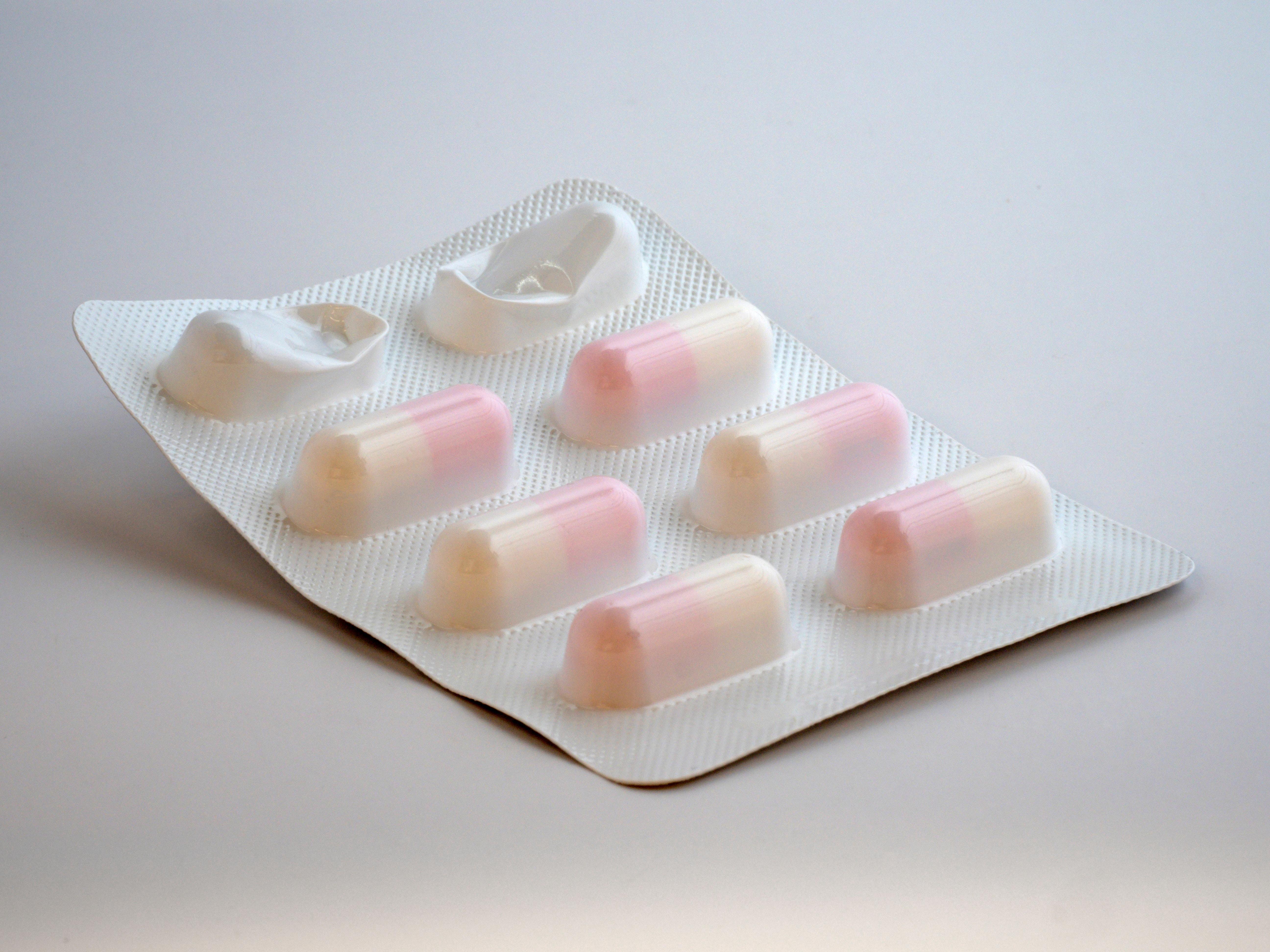 Bristol-Myers Squibb: Could BMY Stock Surge Higher?
By Oleksandr Pylypenko

Oct. 8 2019, Updated 7:18 p.m. ET
Bristol-Myers Squibb's (BMY) lead medicines continue to improve sales year-over-year. 

BMY is undervalued with a P/E of 13.22 and a PEG ratio of 0.3x.  

Option markets have a 6% move in November priced in.

I recommend buying Bristol-Myers Squibb shares as I see the further upside is highly possible.  
Bristol-Myers Squibb (BMY) is a commercial-stage biotechnology company. The company has six prioritized products. In 2018, these products made up almost 86% of its revenue. Also, the company has a very broad pipeline, which is focused on oncology, autoimmune, cardiovascular, and fibrosis diseases.
Article continues below advertisement
Eliquis and Opdivo lead sales
The company's lead product Opdivo or nivolumab treats various types of cancer. These cancers include bladder, blood, colon, head and neck, kidney, liver, lung, melanoma, and stomach. The drug continues to improve sales YoY (year-over-year) and still has a long runway of expansion ahead. Opdivo sales grew 12% YoY in Q2. Also, it made up around 20% of all sales in Q2 2019.
Eliquis or apixaban is an oral Factor Xa inhibitor that prevents NVAF (nonvalvular atrial fibrillation) in adult patients. Also, it prevents and treats adult patients with VTE (venous thromboembolism) disorders. Eliquis typically makes 30-35% of BMY sales. Additionally, Orencia or abatacept is a fusion protein that treats adult patients with active RA (rheumatoid arthritis) and PsA (psoriatic arthritis). Overall, this drug typically makes up 10-15% of BMY revenues.
BMY's commercial pipeline makes up 20% of sales
Also, the company expanded its commercial pipeline with Yervoy, Empliciti, and Baraclude. These drugs treat metastatic melanoma, multiple myeloma, and chronic hepatitis B, respectively. All these medicines typically make up 15-20% of BMY sales.
Moreover, there are 37 compounds in BMY's pipeline. Six of those are in a pivotal stage. They have multiple readouts regarding the pipeline that is anticipated through the second half of 2019. I think that these updates are a solid catalyst that could rocket the stock higher. That is if the information was seen as positive.
Article continues below advertisement
Why BMY's valuation is appealing
The stock is trading near its lowest 10-year P/E (price-to-earnings) multiple of 13.22. Also, it looks undervalued versus its sector's median P/E of 19.61. BMY's P/E has been as high as 253.33 and as low as 4.09, with a median of 24.19. The stock's P/E multiple could go back to the sector's median levels of about 19. If this happened, the shares could climb to around $116.47. This is determined using consensus earnings estimates of $6.13 in 2020.
In addition, BMY trades with a PEG ratio of 0.3x. Currently, the stock is discounted, giving a PEG ratio of 1-1.5 for a fairly valued stock. Also, Simply Wall St confirms that the stock is undervalued. BMY's future cash flow is $260, compared to the $50.22 closing price.
Finally, BMY's solid margin profile is 78% gross, 28.6% operating, 26% net, and 30.16% free cash flow margins. These figures substantially outperform the industry's median. The industry consists of 49.57% gross, 6.8% operating, 3.52% net, and 25.46% free cash flow margins.  
Ownership and analyst coverage 
Approximately 80.16% of BMY's diluted shares is institutional. Most of this is The Vanguard Group, Inc., which owns around 131.73 million shares or 8.05%. Wellington Management Co. LLP, BlackRock Fund Advisors, and State Street Global Advisors are BMY's other shareholders. Their stakes stand at about 6.94%, 4.68%, and 4.21%, respectively. Also, the rest of the owners hold relatively small stakes. According to CNN Business, institutions bought about 65.7 million shares. Additionally, stakeholders sold 23.7 million shares during Q2 2019.
Moreover, a lot of analysts upgraded the company in the last six months. The consensus price target was $55.9. This represents a 12% upside. See MarketBeat for a detailed breakdown.
Article continues below advertisement
The technical outlook for Bristol-Myers Squibb
Looking at the daily chart, we can see what is going on with BMY. The technical chart is pointing to a stock rise in the near term. Currently, the stock has held the company at technical support around the price of $50.00.
Also, the equity is trading 22% off the 52-week high reached in October. However, it wouldn't surprise me to see the stock climb close to the $54.00 technical level. Moreover, any significant resistance isn't apparent until the $57.50 level.
Options analysis 
Looking at the November 1 options, we see a bid/ask for the $50.00 CALL option of $1.49/$1.54. Also, we see a bid/ask for the $50.00 PUT option of $1.54/$1.64. Keep in mind that the options strike closest to the previous BMY closing price of $50.22. We can calculate the expected price move using the mid prices of these options:
1.59 (50.00 Put) + 1.515 (50.00 Call) = 3.105/50.22 = 6.18%
As you can see, the options imply that the stock could rise or fall by ~6% by the November expirations from the $50.00 strike price. This is determined by using the long straddle strategy. This puts the stock in a trading range of $47.2 to $53.23 by the expiration date. Additionally, the calls at the $3.00 strike price outweigh the put options about 4:1 with 603 open calls to 165 open puts.
In addition, the calls at the $52.00 strike price outweigh the put options about 100:1 with 2,690 open calls to 27 open puts. A buyer of the $52.00 calls would need the stock to rise to $52.71 by the expiration date. This would be a gain of about 5% from the stock's current price.
My recommendation for BMY
At these levels of $50.22 per share, I believe BMY is a "Buy." Additionally, even without the upcoming positive news, I expect the stock price to be $54.00. This assumes a resurgence to the technical levels. According to TipRanks, BMY is a "Moderate buy" with an average PT (price target) of $62.25. And, this represents a 24% upside.