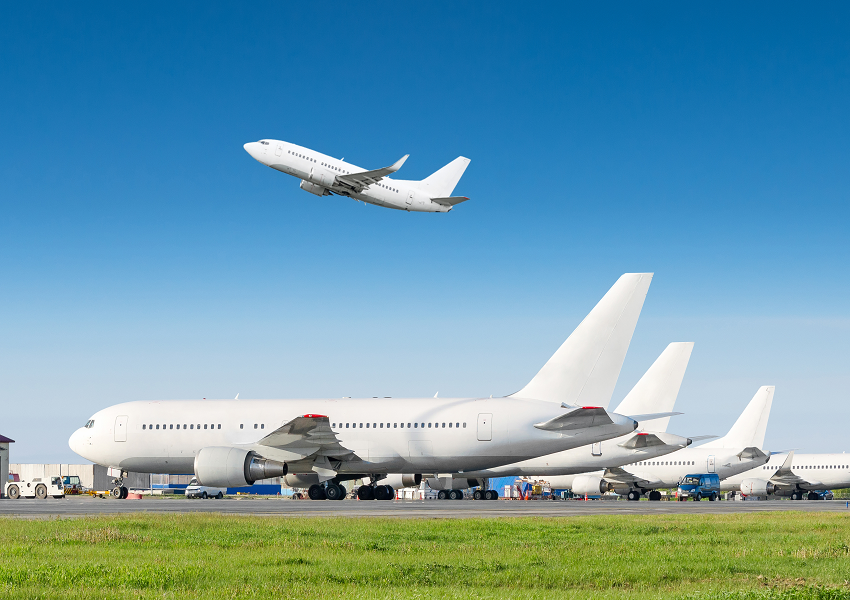 Boeing: Why Its Q3 Earnings Might Not Help Its Stock
By Anirudha Bhagat

Oct. 15 2019, Published 3:09 p.m. ET
Boeing (BA) stock has fallen significantly since March 10, and we don't expect its third-quarter earnings to help it rebound. Since the Ethiopian Airlines crash on March 10, it's lost 11.7%—nearly $27 billion worth of its market cap. On March 8, Boeing stock was the top performer in the Dow Jones 30 component with a YTD (year-to-date) return of 31%. However, its YTD return has eroded to approximately 17%, and it now holds the 16th spot among its peers in the component.
Article continues below advertisement
Why Boeing's third-quarter earnings might not help it
The aircraft manufacturer will report its third-quarter earnings results on October 23. We expect its quarterly numbers to be even worse than in the second quarter. Our dismal expectations for the quarter are the result of the ongoing troubles with its 737 MAX planes. The model has been facing a global flying ban since mid-March following two deadly crashes within five months of each other. Following the ban, airlines have denied taking MAX deliveries due to safety concerns.
The 737 MAX accounts for nearly 70% of Boeing's overall airplane shipments. It contributed 30% of the company's total operating profit in 2018. The grounding of the fast-selling model is hurting its commercial aircraft deliveries. In the second quarter, the airplane maker reported a 54% YoY fall in commercial aircraft shipments. As a result, its second-quarter revenue fell 35% YoY. It also reported a net loss for the first time in 12 quarters.
Article continues below advertisement
We might see even worse figures for the third quarter, as Boeing's delivery data for the period shows a sharp decline. In the third quarter, the company's overall shipments declined 67% YoY to 63 jets from 190 in the third quarter of 2018. From January through September, the company reported a 47% YoY decrease in commercial aircraft deliveries.
Third-quarter expectations
For the third quarter, analysts expect Boeing's revenue to fall 22% YoY to $19.6 billion and its EPS to fall 40% to $2.16. However, we think Boeing's revenue and profits will fall much more if it books charges related to the MAX issue.
In the second quarter, Boeing recorded an after-tax charge of $4.9 billion as an estimated cost of compensation to MAX customers. The after-tax charge lowered the company's second-quarter revenue and pretax income by $5.6 billion. We expect the aircraft manufacturer to record a similar cost in the third quarter.
Nonetheless, we assume Boeing will return to growth once it receives regulatory safety approval for its 737 MAX. Following this approval, Boeing will be able to resume MAX deliveries, boosting its revenues, earnings, and cash flows once again.
Article continues below advertisement
Analysts' views on Boeing stock
Due to the ongoing troubles with Boeing's 737 MAX planes, several analysts have lowered their 2019 delivery forecasts for the company's aircraft. Jefferies analyst Sheila Kahyaoglu even thinks that the company will miss its 2019 target by over 50%. On October 1, Kahyaoglu trimmed her shipment estimate to 438 jets from the 508 she projected earlier.
During its results for the fourth quarter of 2018, Boeing said it expected to ship 895–905 aircraft in 2019. This delivery outlook was far higher than last year's record shipment of 806 planes, of which 580 were 737 MAX series jets.
In April, Cowen and Company reduced the MAX delivery forecast to 500 units from 630. In the same month, Bank of America stated that 737 MAX deliveries would remain disrupted for six to eight months.
Nonetheless, the majority of analysts are still bullish on Boeing stock, as they expect a strong recovery after MAX's return to the skies. Analysts polled by Reuters have provided a consensus "buy" rating on Boeing stock. Approximately 60% of the 25 analysts covering Boeing are bullish, 32% call it a "hold," and the remaining 8% are bearish. Their average target price of $411.86 reflects a potential return of 10% over the next year.
Article continues below advertisement
MAX return is crucial for suppliers and airlines
The return of the Boeing 737 MAX is also vital for aircraft part suppliers and airlines. During its second-quarter conference call, General Electric (GE) revealed that MAX could cost it $1.4 billion if it remains grounded throughout 2019. General Electric makes engines for 737 MAX aircraft in a joint venture with France's Safran Aircraft Engines.
Another part supplier, Spirit AeroSystems (SPR), is also at risk if Boeing halts or lowers its 737 MAX production. Spirit AeroSystems builds over 70% of the 737 MAX jet structure, which accounts for approximately 50% of the company's total revenue. Boeing had already reduced its monthly MAX output by 19% to 42 units in April.