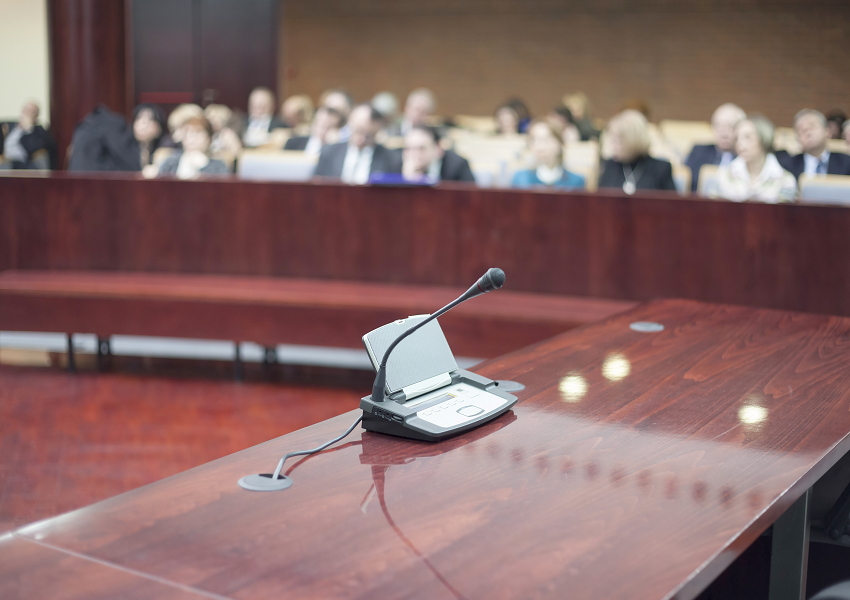 Boeing CEO Pressured to Resign during House Hearing
By Anirudha Bhagat

Oct. 31 2019, Published 12:02 p.m. ET
Boeing CEO Dennis Muilenburg faced repeated demands for his resignation during the second day of hearings on Capitol Hill. On Wednesday, Muilenburg testified before the House Committee on Transportation and Infrastructure regarding the embattled Boeing (BA) 737 MAX aircraft. On Tuesday, Muilenburg appeared before the US Senate Committee on Commerce, Science, and Transportation.
Article continues below advertisement
Boeing CEO under pressure to step down
During yesterday's hearing, the House committee members grilled Muilenburg over faults in the grounded 737 MAX's flight control software. Many of the committee members accused the company of compromising safety to drive profit. According to the Seattle Times report, Illinois representative Jesus Garcia said, "It's pretty clear there has been a culture of greed and compromising safety at Boeing."
The majority of the committee members questioned the Boeing CEO's remuneration and bonuses. According to CNBC, Muilenburg took home approximately $23.4 million in salary and bonuses last year. Tennessee representative Steve Cohen angrily asked, "You said you're accountable. What does accountability mean? Are you taking a cut in pay? Are you working for free from now on until you can cure this problem?" He continued, "Is anybody at Boeing taking a cut or working for free to try to rectify this problem, like the Japanese would?"
Muilenburg replied, "Congressman, it's not about the money for me." The Boeing CEO added that the company's board members make the decision about employee compensation. Muilenburg later stated that he and other top executives would not take bonuses this year.
During the hearing, committee members and some victims' families told Muilenburg that he should resign from his CEO post. However, Muilenburg repeatedly said that he would not leave the company. According to the October 30 Reuters report, he noted, "These two accidents happened on my watch. I feel responsible to see this through."
Article continues below advertisement
Boeing MAX's MCAS problem
The House Committee members alleged that Boeing developed the 737 MAX planes despite being aware of problems in the MCAS (Maneuvering Characteristics Augmentation System). The MCAS is a safety feature that prevents an aircraft from entering a stall or losing lift. When the system is activated, it automatically lowers the aircraft's nose, which the pilots would manually correct if needed. However, investigators found software glitches in the MCAS system, which caused two deadly crashes within five months.
According to Reuters, the House Committee members disclosed new internal documents that substantiate Boeing's awareness of problems with the MCAS. One of the documents stated that Boeing engineers said that the MAX could experience "catastrophic" failure if the pilots took longer than 10 seconds to respond to the MCAS alert.
Another document revealed that Boeing marketed the MAX by saying it would not require expensive simulator training. According to Reuters, Committee Chair Peter DeFazio stated that if regulators had demanded simulator training, it "would have cost Boeing hundreds of millions of dollars and given its competitor an advantage."
Article continues below advertisement
As the Boeing CEO testified, committee members also questioned the company's rebate clause to Southwest Airlines (LUV). Notably, Boeing promised to pay a rebate of $1 million per plane if the pilots required simulator training, according to Reuters. Southwest Airlines ordered 280 Boeing 737 MAX planes and has received 34 to date.
Could the 737 MAX fly again this year?
Boeing is currently working with domestic and international regulators to fix the problem with MCAS. The company anticipates getting its safety certifications by the end of this year. However, looking at the intense scrutiny and global regulators intending to conduct independent reviews, we see a minimal probability of the MAX flying this year.
The majority of airlines have already pushed their MAX route cancellations to next year. Southwest Airlines, which operates the most MAX aircraft, has removed the aircraft from its flying schedule through February 8. American Airlines (AAL) and United Airlines (UAL) have extended their MAX cancellations until January 16 and January 6, respectively. The three US carriers together own 72 Boeing 737 MAX planes.