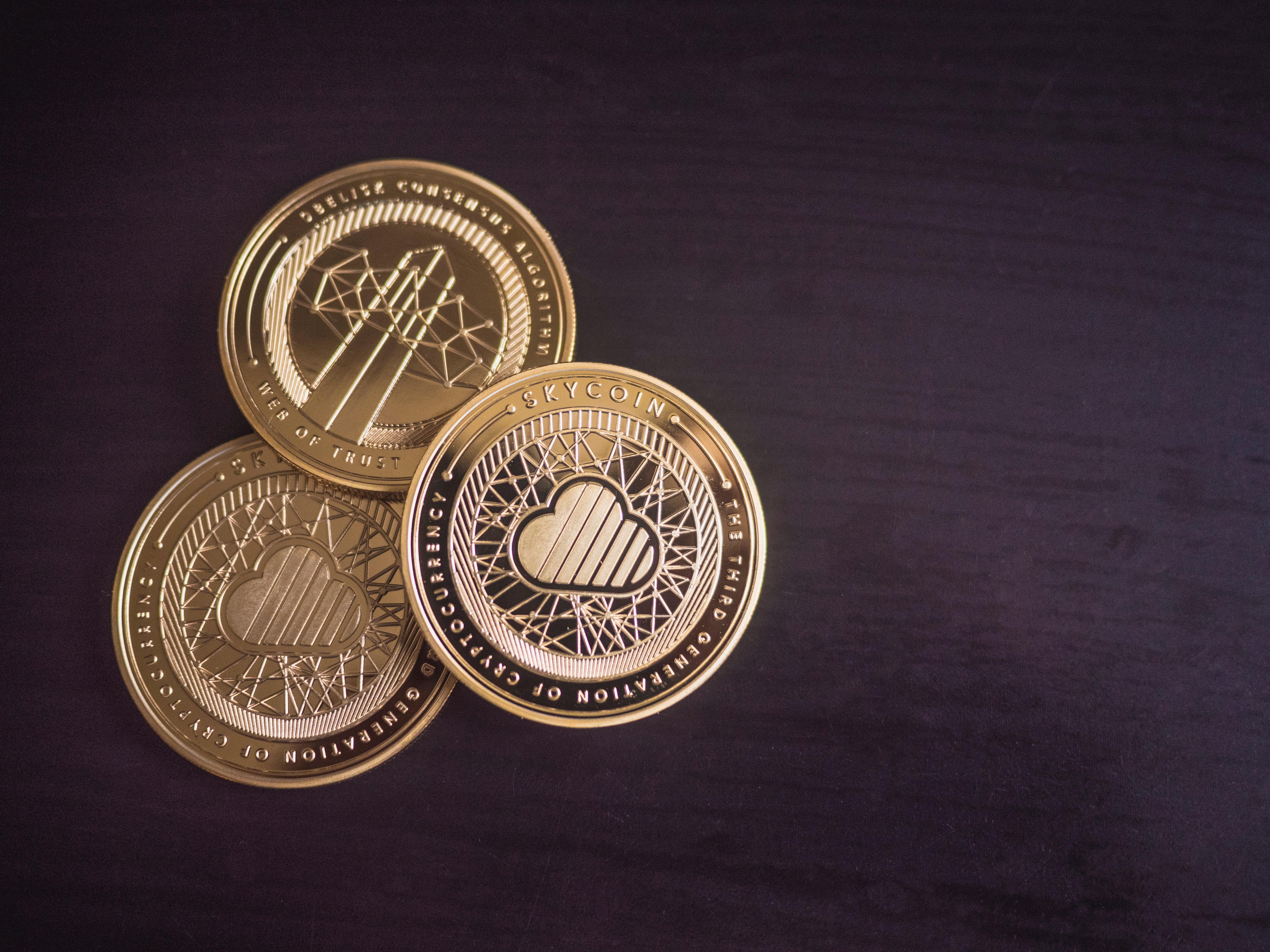 Why Did Apple CEO Tim Cook Slam Private Cryptos?
By David Moadel

Oct. 8 2019, Published 6:20 p.m. ET
Last month, Apple (AAPL) Pay Vice President Jennifer Bailey told CNN's Christine Romans last month that Apple is "watching cryptocurrency." That's all it took for social media and crypto watchers to buzz with excitement. Was the tech giant ready to take the plunge into digital assets? Could there be an Apple Coin or a Tim Cook Coin in the works?
It only took that brief quote to spur plenty of gossip and speculation. Wedbush analyst Dan Ives posited, "Given where Apple strategically is focused, a move into crypto could make sense given its sights on further monetizing its consumers over the coming years." Imagine that—a heated competition between Facebook (FB) and Apple for the hearts and wallets of crypto enthusiasts.
Article continues below advertisement
The boss says no
This evidently wasn't meant to be, as Apple CEO Tim Cook dashed all near-term hopes of a proprietary virtual currency. Cook declared, "A currency should stay in the hands of countries." He added that he's "not comfortable with the idea of a private group setting up a competing currency."
Besides being a categorical stance against proprietary corporate virtual currencies, Cook's statement appears to be a thinly veiled broadside against Facebook and Mark Zuckerberg. Zuckerberg intends to launch the Libra Project and its associated stablecoin sometime next year. In an uncharacteristically direct and audacious follow-up, Cook added, "A private company shouldn't be looking to gain power this way."
This happened within days of PayPal (PYPL), Libra's inaugural backer, unexpectedly withdrawing its financial support for Libra. This move let some of the air out of the balloon of the crypto-project mania. This one-two punch of events left crypto fans wondering about Cook's condemnation. Was it a mere stunt or part of an anti-cryptocurrency backlash? Or perhaps it was a bona fide concern about the world's monetary ecosystem.
Article continues below advertisement
Crypto criticism in context
Labeling Cook as a crypto hater is, I feel, an oversimplification of the situation. Someone in a position of power and visibility doesn't just make a strong statement about cryptocurrency without a reason. For example, President Trump called cryptocurrencies "not money" and "based on thin air." I believe his rationale was likely his desire to support the US dollar as the world's reserve currency.
In other words, bashing cryptocurrency might make sense if it's considered a competitive threat. Consider, then, that Apple rival Samsung has fully embraced the crypto revolution. Samsung's Galaxy products present a direct threat to Apple's iPhone. The new Samsung Galaxy S10 and Note10 models offer full Bitcoin support, including the ability to store private Bitcoin wallet keys.
It's safe to say that Samsung is several steps ahead of Apple when it comes to crypto adoption. That leaves Cook and Apple with a difficult choice. Apple can engage and escalate in a battle with Samsung for crypto-compatibility supremacy. Or, it can simply choose not to play that game at all. With Cook's anti-crypto statement, it appears that Apple won't move into crypto or the blockchain anytime soon.
The door's not closed for Apple
However, that's just my perspective. It's entirely possible that Cook will reverse course and get into the crypto game this or next year. After all, it seems like yesterday that JPMorgan (JPM) CEO Jamie Dimon was verbally lambasting cryptocurrency. The next thing you know, the bank announces that it's developing its own stablecoin—JPM Coin.
So, the story doesn't have to end here. Cook could easily pull a 180-degree turn and become a cryptocurrency advocate. The short-memory investing community would probably applaud him for joining the cause. If the Galaxy phones with Bitcoin-wallet compatibility are wildly successful, don't be surprised if Apple is next in line, courting crypto users for their assets—digital or otherwise.
Interested in cryptocurrencies but not sure where to start? Take a look at our beginner's guide to cryptos.