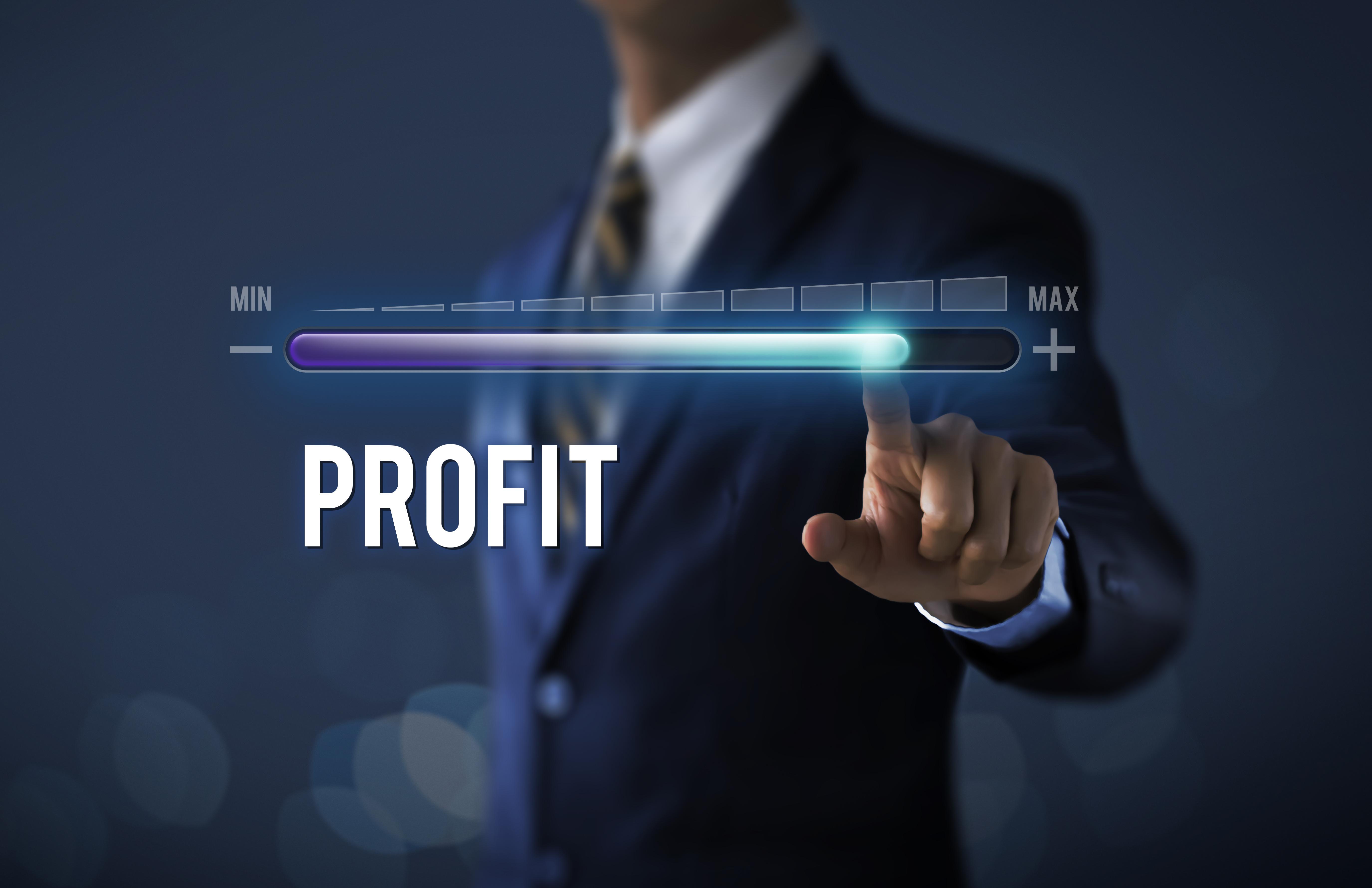 Aphria's Q1 Earnings Call: Key Takeaways
By Margaret Patrick

Oct. 16 2019, Updated 1:13 p.m. ET
On October 15, Aphria (APHA) reported its earnings results for the first quarter of fiscal 2020, which ended on August 31. The company reported net revenue of 126.1 million Canadian dollars, a YoY (year-over-year) rise of 849%. It missed the consensus estimate by 6.6 million Canadian dollars. However, Aphria's net income per share of 0.07 Canadian dollars significantly surpassed the consensus estimate. Analysts had predicted a loss of 0.02 Canadian dollars for Aphria in the first quarter.
Article continues below advertisement
Aphria reported adjusted EBITDA and a net income of 1.0 million Canadian dollars and 16.4 million Canadian dollars, respectively, in the first quarter. This marked the second consecutive quarter of positive adjusted EBITDA and profits for the cannabis company. Aphria has emerged as one of the very few cannabis companies to report profits. This is important mainly because investors have started focusing on the earnings and cash flows of cannabis companies.
After the news, Aphria stock surged 15.46% and closed at 7.17 Canadian dollars on the TSE (Toronto Stock Exchange) on October 15. On the NYSE, the company's share price rose even higher by around 24.54% to close at $5.43.
Aphria has reiterated its fiscal 2020 guidance
On its first-quarter earnings call, Aphria reiterated its fiscal 2020 net revenue guidance of $650 million–$700 million. Here, distribution revenue will account for more than 50% of total revenue. The company also guided for fiscal 2020 adjusted EBITDA of $88 million–$95 million.
Aphria expects $500 million in annualized Canadian cannabis revenue once all of its planned facilities become fully operational. Here, the company has applied its average selling price to its estimated future production capacity. The company has also guided for an annualized run rate of $1.0 billion by the end of 2020.
Article continues below advertisement
On its earnings call, Aphria's chair and interim CEO, Irwin Simon, highlighted the importance of the company's brands to its overall success in the cannabis market. The company is earning around 25% of its sales from recreational products sold in retail stores. Aphria's growth strategy now involves claiming market share from the black market.
Aphria currently boasts five top-quality brands: Broken Coast, Good Supply, RIFF, Solei, and Aphria Medical Brand. According to the OCS (Ontario Cannabis Store), the company accounts for a 12% share in the adult-use cannabis market in Ontario. High product quality, increasing consumer awareness, and robust distribution infrastructure have played pivotal roles in the increased adoption of Aphria's brands.
The total number of retail cannabis stores in Canada is expected to be more than 3,000 in the next three to five years. Of these, 1,000 will be in Ontario. Aphria plans to leverage the opportunity by expanding the number of stores and offering high-quality products at appropriate price points.
New opportunities beckon
According to its earnings call, Aphria expects dried cannabis to account for a 60% share of the total cannabis market. The company estimates that vapes account for a 20%–30% market share. Edibles, drinks, and other new cannabis derivative products will make up the remaining market.
Aphria has planned to leverage opportunities in new areas such as edibles, beverages, and vapes through strategic differentiation. The company also aims to create awareness about the importance of a regulated market while opting for vaping products.
Article continues below advertisement
Aphria is also looking at international market opportunities. On April 5, the company secured a license to cultivate medical marijuana from the German Federal Institute for Drugs and Medical Devices. According to its first-quarter earnings call, the company is the only licensed cannabis producer allowed to cultivate all three strains of medical cannabis in Germany.
Aphria currently has significant presences in countries such as Paraguay, Jamaica, Colombia, and Argentina. The company is now in the final contracting stages for constructing a greenhouse facility in Colombia. This facility will play a pivotal role in further strengthening Aphria's position in the Latin American market. Besides, it can also prove to be a low-cost production facility for exporting to other developed markets.
Cash is king
Apart from its profits, Aphria's strong balance sheet seems to have impressed investors. The company had cash worth $464 million on its balance sheet at the end of the first quarter. Combined with the amount owed by Green Growth Brands as part of the settlement, Aphria's pro forma cash is more than $500 million. This cash will enable the company to fund its planned capex, working capital, and other strategic investments.
Article continues below advertisement
Aphria spent around $100 million in cash in the first quarter. However, this wasn't representative of the company's quarterly cash burn rate. According to its first-quarter earnings call, the company spent $35 million in cash as part of its CC Pharma acquisition and $5 million related to long-term debt. The company spent $30 million on capex and $15.0 million on incremental working capital to support increased production capacity.
Aphria has guided for lower capex spending in the range of $20 million–$25 million in the second quarter. It also expects reduced working capital spending starting in the second quarter of fiscal 2020. Hence, the company expects its second-quarter cash burn rate to be lower than the first-quarter rate. However, it anticipates a flat cash burn rate for a few quarters after the second quarter. Aphria is guiding for significant capex for the next few quarters associated with announced investments in Germany and Colombia. The company, however, expects only a small rise in working capital once Aphria Diamond becomes operational.
Aphria expects to generate robust cash flows from the second quarter onward. According to its first-quarter earnings call, the company expects reduced spending, increased cash-flow generation, and an existing cash base to fund its growth initiatives in Canada and international markets.
Article continues below advertisement
Aphria may not be going the HEXO way
HEXO's (HEXO) pre-earnings announcement led to widespread panic in the cannabis industry. Investors were worried about pricing pressures and a slower retail rollout affecting the financial performances of cannabis companies such as Aphria, Canopy Growth (CGC), Aurora Cannabis (ACB), and Cronos Group (CRON).
Aphria's first-quarter earnings seem to have partly pacified investors. Despite ongoing pricing pressures, the company has reported a sequential rise in the ASP (average selling price) of recreational cannabis. The ASP was 6.02 Canadian dollars per gram in the first quarter, higher than 5.73 Canadian dollars in the previous quarter. This rise highlights the possibility that HEXO's worries may be more company-specific and not applicable to all cannabis players.
Management's tone and optimism also play a key role in determining investor sentiment. On its first-quarter earnings call, Aphria's management highlighted opportunities related to store expansion and its strong brand recall. The company's management seems confident in its robust cultivation capabilities, focused retail strategy, and rapid international expansion strategy.
On October 15, newfound investor confidence also reflected in the share prices of other cannabis stocks. On the NYSE, Aurora Cannabis stock closed at $3.76, 7.12% higher than its previous day's close. Canopy Growth stock price hit $20.10, 6.57% higher than its previous closing price. Finally, Cronos stock closed at $8.32, 5.85% higher than its previous closing price.