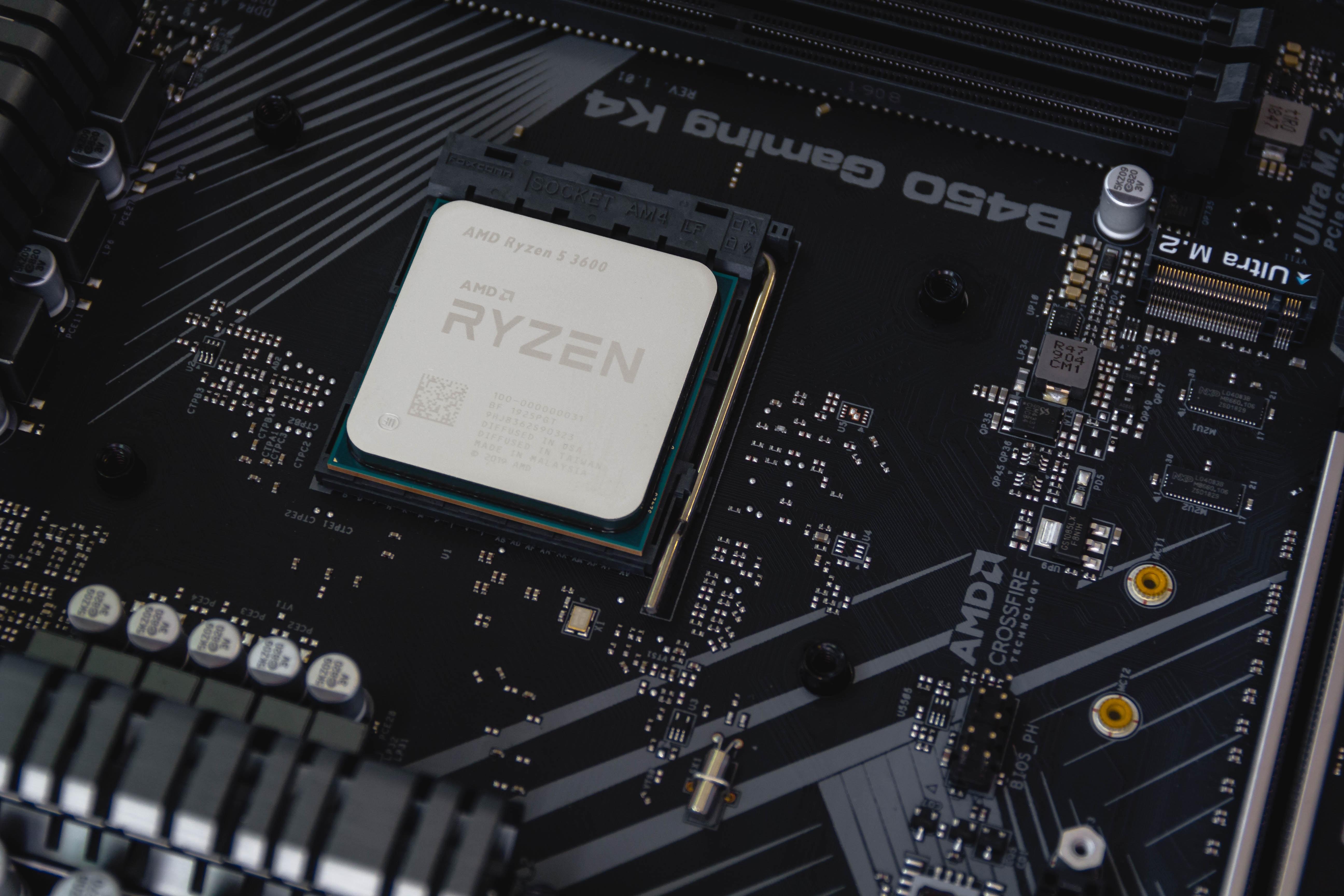 Selling AMD Stock? The Rally Could Go On
By Oleksandr Pylypenko

Oct. 21 2019, Published 1:30 p.m. ET
Since my last article about AMD, Why AMD Stock Could Surge after Its Q3 Earnings, the stock has risen from $28.38 to $30.97, as of Friday, October 18. This increase represents an upside of about 9%. However, in the past two trading sessions, the stock has closed in the red.
Should Advanced Micro Devices (AMD) investors be worried about that fall? Or is it just the pause before another rally? Let's take a closer look at AMD's technicals and recent options trades to answer this question. Here are some technical indicators that show why AMD stock could rise further.
Article continues below advertisement
Relative strength for AMD stock
Given that the AMD stock has been in the red during the past two days, its relative strength index has also reversed its trend, dropping to 59.39. But it's still close to the key 70 threshold, meaning "overbought" conditions.
However, while an RSI floating around 70 shows overbought conditions, it doesn't indicate an impending trend reversal. In many cases, an index could remain overbought or oversold for a while. 
AMD's bullish momentum remains
AMD's moving average convergence-divergence or MACD pattern can indicate trend reversals. This pattern shows that the stock hasn't switched to a declining trend. The daily MACD line is well below the zero line, and it's still rising. That's an additional bullish signal.
Moreover, the weekly MACD line for Advanced Micro Devices stock is steadily rising. And it's poised to cross the zero line in the near future.   
Article continues below advertisement
Moving averages for AMD stock
Currently, AMD stock is floating 1.89% above its 50-day simple moving average and 11.56% above its 200-day SMA. Also, the stock tested its 50-day moving average on Friday. That remains a key support level to watch. But the stock easily bounced back from that level, which suggests bullish sentiment for AMD stock.
However, some technical indicators are signaling that the stock is overbought. Let's take a closer look.
Bollinger Bands
On October 18, AMD stock closed near its Bollinger Band upper range line. That level signals that AMD is overbought. 
Article continues below advertisement
Directorial movement index
The directorial movement index or DMI measures momentum by comparing successive daily highs and lows. In AMD's case, the index started sending a bearish signal on Wednesday last week.
Moreover, in my previous article, I discussed how AMD stock is currently trading at demanding valuations compared to the semiconductor industry. That difference makes the stock more responsive to the downside.
Options traders remain bullish on AMD stock
Options traders seem mostly bullish on Advanced Micro Devices. They expect the stock to rise at least 6% following the quarterly earnings results.
Moreover, the calls at the $31.00 strike price outweigh the put options about 2:1, with 3,999 open calls to 1,712 open puts. This imbalance suggests more bullish market sentiment for AMD stock.
Article continues below advertisement
Options traders' continued bullish bets on AMD stock
The open interest levels for the November 1 $32.50 calls almost doubled on Friday, October 18. According to barchart.com, the open contracts rose by 2,422 contracts to about 4,609. A buyer of the calls would need AMD stock rise to $33.54 by the expiration date to break even. That would be a gain of about 8.2% from AMD's current price
Plus, the open interest levels for the October 25 $33.00 calls saw bullish activity buying on Thursday, October 15. According to barchart.com, the open contracts rose by 2,367 contracts to about 5,368. The open interest represents a total dollar value of about $85,000. A buyer of the calls would need the stock rise to $33.16 by the expiration date, a gain of about 7% from AMD's current price.
Plus, the $30.50 puts, which expire on October 25, have seen increased open interest levels by about 1,950 to a total of 2,668. However, what's most interesting is that the puts traded on a bid. This trend suggests that the contracts were sold. Having said that, AMD stock is a bullish bet. Consider that Advanced Micro Devices should stay above $31.14 to earn a profit for the options holder.
Looking for more semiconductor stocks that options traders are actively betting on? Please check out Why Nvidia Stock Could Keep Rising and Intel Stock Could Jump after Earnings.