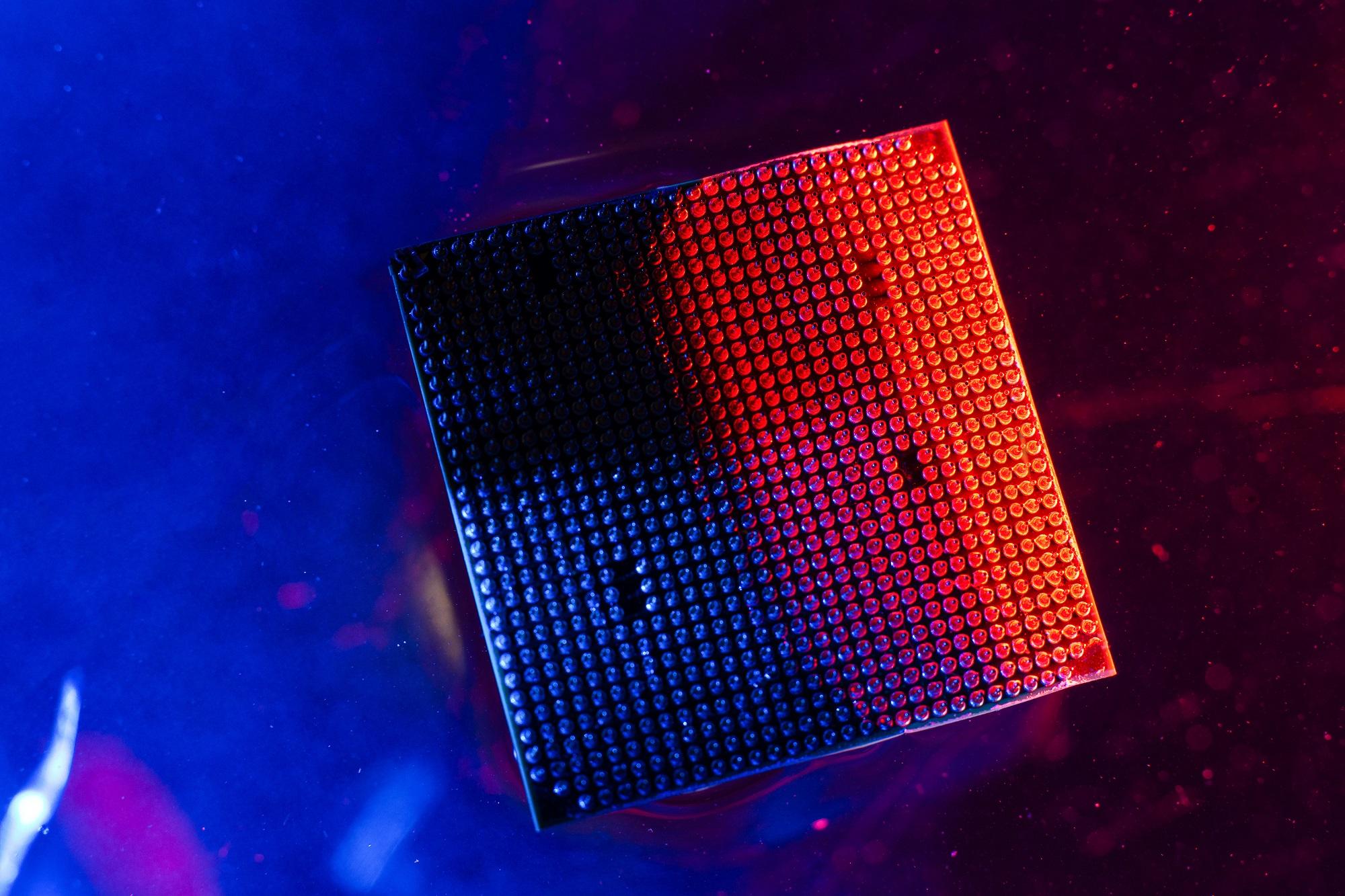 AMD Earnings: Stock Fell despite Exceptional Growth
By Sophia Nicholson

Oct. 30 2019, Updated 1:16 p.m. ET
Advanced Micro Devices (AMD) stock fell 1.06% in extended trading on Tuesday after the company reported its third-quarter earnings results. The company met analysts' earnings and revenue expectations in the third quarter. However, investors were disappointed after AMD CEO Lisa Su gave a soft revenue forecast for the fourth quarter. The stock is also falling in pre-market trading today. The stock is trending  2.6% lower as of 5:23 AM ET.
AMD shares fell around 1.96% on Tuesday and closed the trading day at $33.03. On a YTD (year-to-date) basis, AMD has risen around 78.9% as of Tuesday. In comparison, the S&P 500 has risen around 21.14% YTD. Intel (INTC) and Nvidia (NVDA) have risen 22.4% and 52.3%, respectively, YTD.
Article continues below advertisement
AMD's third-quarter earnings results
AMD delivered adjusted earnings of $0.18 in the third quarter—in line with analysts' estimates. The company's earnings rose 38.5% YoY (year-over-year) compared to a 42.8% YoY decline in the previous quarter. Higher revenues, improved gross margins, and increased operating income helped AMD deliver YoY earnings growth. Notably, the earnings also grew 125% on a sequential basis.
According to Su's expectations, AMD's adjusted gross margin expanded by three percentage points YoY to 43% from 40% in the third quarter. The operating income also grew 29% YoY in the third quarter to $240 million due to Ryzen, Radeon, and EPYC processor sales. In the press release, Su said that the third-quarter was "the first full quarter of 7nm Ryzen, Radeon and EPYC processor sales."
AMD's revenues of $1.8 billion also met the consensus estimate in the quarter. However, the company's revenues rose about 8.9% YoY after posting a decline of 13% YoY in the last quarter. The revenues also improved by 18% from the previous quarter. Higher PC and graphics sales were offset by lower revenues from AMD's semi-custom sales in the quarter. The company's data center GPU sales also remained roughly flat YoY. A decline in game-console chip demand also dented AMD's sales in the third quarter. Notably, the company supplies chips to Microsoft (MSFT) and Sony (SNE) for their game consoles. Microsoft and Sony plan to replace the older versions of their gaming consoles with new consoles in late 2020.
Looming threats about Chinese tariffs also pressured AMD's chip sales. Su said that the company wasn't able to ship as many chips as expected in the third quarter.
Article continues below advertisement
Segment-wise results
AMD's revenues grew in the Computing and Graphics segment but declined in the EESC (Enterprise, Embedded, and Semi-Custom) segment. The Computing and Graphics segment's revenues rose 36% YoY in the third quarter after delivering a 13% YoY fall in the second quarter. The revenue growth accelerated due to increased Ryzen desktop and processor sales and higher channel sales.
However, the EESC segment's revenues were weak in the third quarter. The segment's revenues fell 27% YoY in the third quarter, after a decline of 12% YoY in the second quarter, due to lower semi-custom product sales. Meanwhile, the company witnessed a 50% increase in EPYC processor sales.
AMD's in-line revenue forecast
For the fourth quarter, AMD expects its revenues to be around $2.1 billion—almost in-line with analysts' expectations. The revenue forecast represents about 48% YoY growth in the fourth quarter. AMD is relying on its Ryzen, EPYC, and Radeon products to drive its revenues. The company also predicts a gross margin of about 44% for the fourth quarter.
During the second quarter, AMD expected its revenues to rise in the mid-single digits for 2019. The company also predicted a gross margin of 42% for 2019.
Analysts expect AMD's 2019 sales to grow 4.4% YoY in 2019. Analysts expect the company's sales to improve in 2020 with an increase of 25.7% YoY. Notably, analysts expect AMD's 2019 and 2020 earnings to grow 36.2% YoY and 70.4% YoY, respectively.
Article continues below advertisement
Despite the in-line revenue forecast, Su is impressed with the company's progress due to its product portfolio. Su stated that AMD delivered the highest quarterly revenues since 2005 and registered the highest quarterly gross margin since 2012 in the third quarter. Also, she thinks that the company is on track to deliver strong growth in 2020 and beyond due to its customer momentum and products.
AMD's progress in Q3 earnings
During the third quarter, AMD gained a higher market share in the client processor unit for the eighth consecutive quarter against Intel. The company's Zen and Zen 2 chip designs were architecturally better than Intel.
AMD launched its EPYC Rome CPU, which is more powerful and cheaper than Intel's Xeon Cascade Lake Platinum 8280. According to Su, the company's EPYC processors have as much as a 50% cost advantage compared to competitive offerings. Also, she stated that AMD's 7-nm EPYC processors were the highest performer in the server CPU industry. Google, IBM, Twitter, Dell, and other companies are deploying or have plans to deploy EPYC processors in their data centers.
Article continues below advertisement
Su is also encouraged that AMD-powered laptops increased 50% this year. Earlier this month, Microsoft adopted AMD's custom Ryzen CPUs in its Surface laptop 3. HP and Lenovo also chose the Ryzen PRO 3000 series in their enterprise desktops. AMD is on track to expand its desktop offerings with its third-generation Ryzen Threadripper processors in November.
The company also started shipping the Radeon RX 5500 GPU in the third quarter for mainstream gamers. Computer makers like Acer, HP, and Lenovo plan to adopt AMD's new GPUs in their upcoming PCs. South Korean smartphone maker Samsung also started using the company's Radeon graphics technology in its smartphones.
Analysts' recommendations  
Among the 39 analysts tracking AMD, 16 recommend a "buy"—up from 15 last month. Around 22 analysts recommend a "hold"—up from 21 last month. Meanwhile, only one analyst recommends a "sell" on the stock—down from two last month. Analysts have an average target price of $33.61 on AMD, which implies a premium of 1.8% based on its closing price of $33.03 on Tuesday.