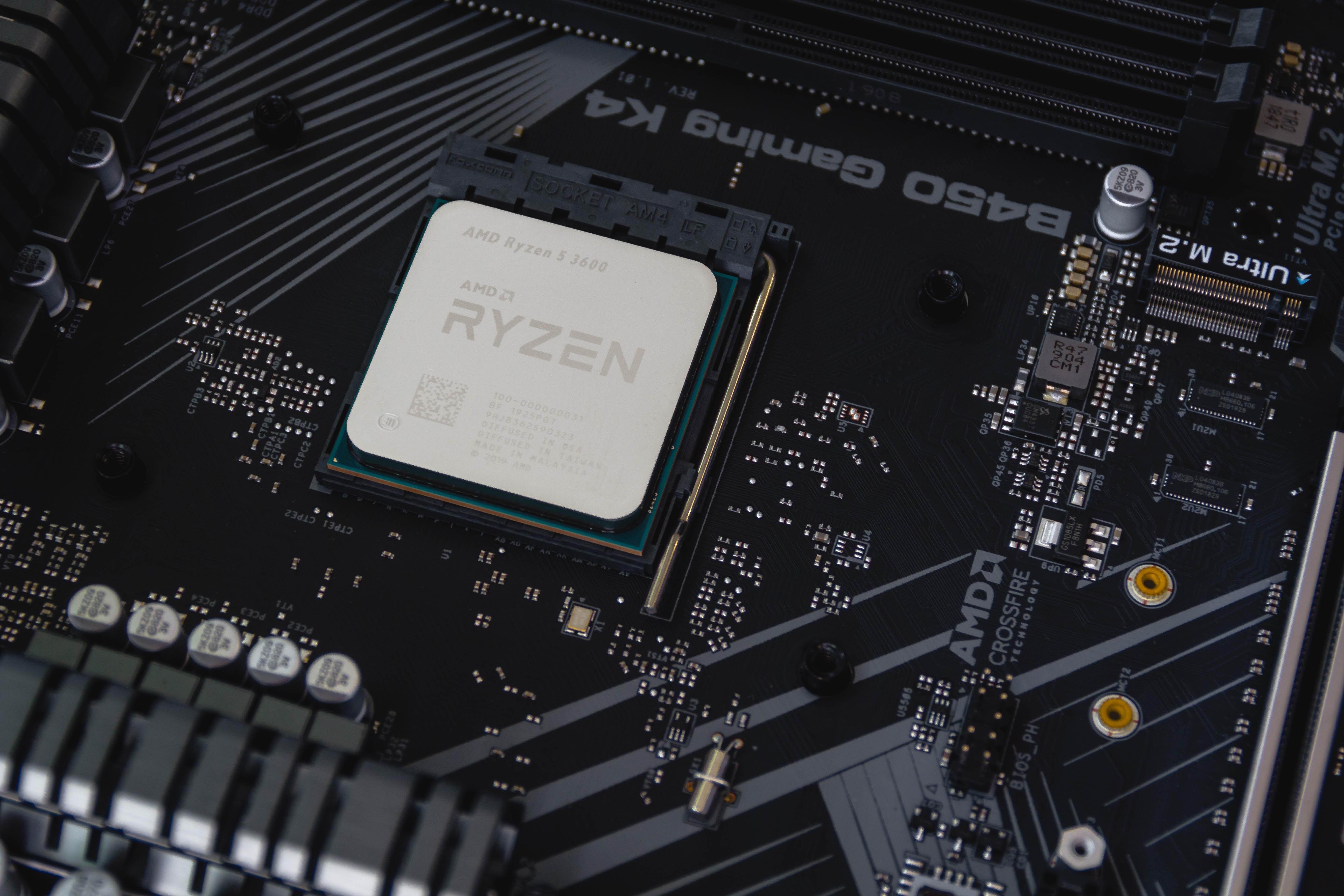 AMD Adds New CPUs to the Ryzen 9 Family
By Puja Tayal

Oct. 17 2019, Published 1:44 p.m. ET
Advanced Micro Devices (AMD) stock rose 62% year-to-date because of the enthusiasm around its 7nm (nanometer) product portfolio. All the hype did pay off. In the third quarter, AMD launched its first set of Ryzen CPUs (central processing units), Navi GPUs (graphic processing units), and EPYC Rome server CPU. All three products are doing well in their respective markets. However, one product that has become popular—and scarce—is AMD's new product in the Ryzen portfolio, the Ryzen 9 3900X.
Article continues below advertisement
Retailers increase Ryzen 3900X prices  
For the first time, AMD bought 12-core to mainstream computing with its new Ryzen 9 3900X. The new member of the Ryzen family became so popular that the company ran out of stock within a few weeks of launch. The retailers spiked up the price of this CPU, realizing the supply shortage.
It has been three months since the launch, and Ryzen 3900X is still selling above its MSRP (manufacturer suggested retail price) of $499. Newegg and B&H Photo Video are selling it for $530, and Micro Center is selling it for $550. However, Amazon and Best Buy are now selling it at the MSRP.
Tom's Hardware reached out to AMD to get an update on Ryzen 9 3900X pricing, and AMD responded that it had not increased the price. AMD delayed the launch of its Ryzen 9 3950X by two months in order to meet the strong demand for its existing Ryzen 9 3900X and other Ryzen 3000 series CPUs.
Moreover, AMD's foundry partner TSMC faces a 7nm supply shortage as Apple (AAPL) has increased iPhone 11 production by 10%. AMD did not confirm any supply constraints, but TSMC could give priority to Apple's orders over AMD's. This was visible in TSMC's third-quarter earnings, as its revenue contribution of smartphones increased to 49% from 45% last quarter. Plus, the contribution of high-performance computing fell to 29% from 32% last quarter.
Article continues below advertisement
AMD quietly launches Ryzen 3900
In the normal course of business, AMD adds new products throughout the life of a generation to meet the demands of specific markets. After the flagship launched, AMD launched Pro versions of Ryzen 9, 7, and 5 series for commercial and small business users on September 30.
On October 8, AMD quietly launched the Ryzen 9 3900 CPU and Ryzen 5 3500X. This was a quiet launch, as these CPUs are only meant for OEMs (original equipment manufacturers) and system integrators.
The suffix "X" stands for clock speed and the resulting TDP (thermal design power). Ryzen 9 3900 is a slightly lower model of 3900X with almost the same features. Both CPUs have 12 cores, 24 threads, the same memory, and PCIe 4.0 (peripheral component interconnect express).
However, 3900 has a base and boost clock speed of 3.1GHz (gigahertz) to 4.3GHz. This is lower than the 3900X clock speed of 3.8GHz–4.6GHz. The higher the clock speed, the more heat a CPU generates. So, Ryzen 3900 has a TDP of 65 watts compared with 3900X's 105 watts.
AMD's complete Ryzen 9 portfolio
AMD plans to launch a slightly higher version of Ryzen 9 in November. The Ryzen 9 3950X should feature 16 cores and 32 threads. The Inquirer, citing a premature posting from Gigabyte, stated that Radeon 3950X achieved 4.4GHz across all 16 cores. This increases its multithreaded performance over Intel's Core i9-9900K, which achieved a higher 4.6GHz but across only eight cores.
With this, AMD Ryzen 9 would include four types of CPUs in the high-end mainstream market. AMD is struggling to meet the demand for its Ryzen 9 3900X. We'll see how the company manages the availability of other Ryzen 9 products. AMD is facing pricing pressure from Intel, which announced its Cascade Lake-X high-end desktop processor at half the price.