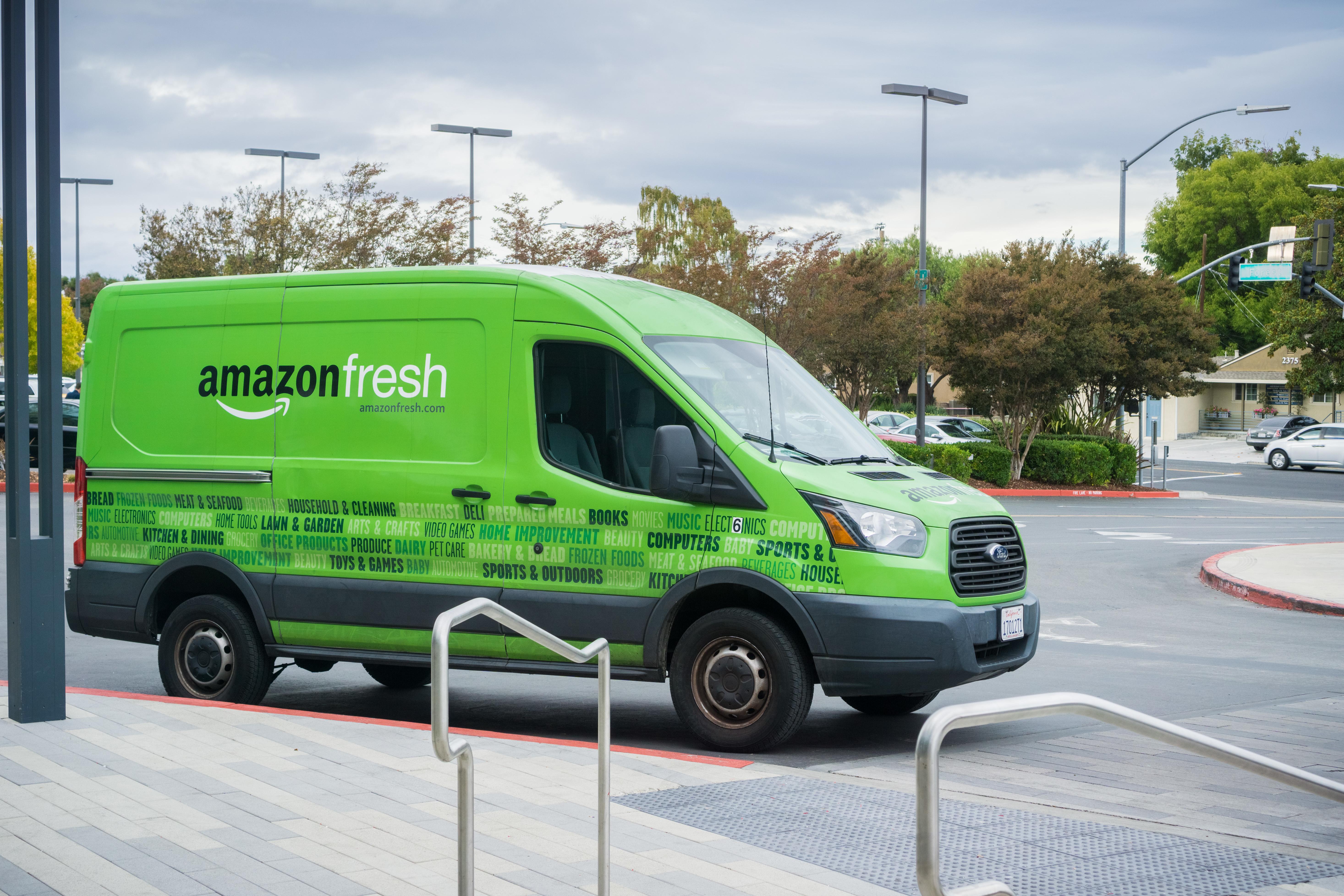 Amazon's Delivery Push Weighs on Grocers' Stocks
By Amit Singh

Oct. 30 2019, Published 9:48 a.m. ET
Amazon has eliminated the $14.99-per-month fee on Amazon Fresh delivery for its Prime members.
The company's expansion of delivery capabilities has weighed on the stocks of grocery retailers such as Kroger, Walmart, and Target.
Amazon (AMZN) is hitting the right chords when it comes to the grocery business. The online giant continues to invest in delivery services, adding more convenience for its Prime members. On October 29, it announced that its Amazon Fresh delivery service was now free for Prime members. Earlier, it had charged $14.99 per month for the ultrafast grocery delivery service.
Amazon continues to add to the convenience of its Prime members. Free and fast delivery is what shoppers want nowadays. Amazon's elimination of delivery fees and quick grocery shipments should support its revenue and help increase its Prime membership base.
Article continues below advertisement
However, Amazon's push to further enhance its grocery delivery services has weighed on the stocks of grocery retailers. Kroger (KR) stock closed 2.8% lower following Amazon's announcement. Meanwhile, the shares of Walmart (WMT) and Target (TGT) fell 1.7% and 1.4%, respectively. Moreover, Sprouts Farmers Market (SFM) stock closed 1.4% lower.
Amazon is investing heavily in making one-day delivery the standard for its Prime members. It's spent over $800 million to reduce its delivery time to one day. It plans to spend $1.5 billion in the fourth quarter to boost its one-day delivery service.
The company's investments in stepping up its delivery services are taking a toll on its margins. However, Jim Cramer backs its decision and remains bullish on its stock.
On October 23, the company announced the expansion of Amazon Counter, its in-store pickup service, to new locations. It also added new partners, including Stage Stores, GNC, and Health Mart, to act as pickup locations.
Amazon's ultrafast delivery: Should grocers worry?
Amazon's free and fast grocery delivery is likely to hurt grocers. The online grocery business is growing at a rapid pace. However, the segment also features fierce competition, with retailers pouring millions of dollars into boosting their delivery capabilities.
Walmart and Target have ramped up their delivery capabilities considerably and offer same-day delivery and in-store pickup services. However, increased investments and digital fulfillment charges are taking a toll on their margins.
Article continues below advertisement
Walmart's online grocery pickup service has been a significant traffic driver. By the end of the third quarter, it had expanded its online grocery pickup services to 2,700 stores. Walmart's next-day delivery services cover nearly 75% of the US population. Meanwhile, Target also expanded its same-day delivery services with Shipt and is offering order pickup and delivery services. However, both Walmart and Target trail Amazon in terms of speed.
Besides the removal of the delivery charge, Amazon has improved its delivery speed by offering one- and two-hour options in the majority of cities where it's introduced Amazon Fresh. Moreover, Amazon plans to expand its lightning-fast delivery to all other cities where Amazon Fresh is available.
Meanwhile, Kroger is lagging its peers in terms of comps growth. Kroger's expansion of pickup and delivery services are supporting its comps but not in a big way. Kroger stock dropped the most among all grocers following Amazon's announcement. Kroger is likely to take a bigger hit than most of its peers. Both Walmart and Target offer more value to customers and, in turn, drive higher traffic than Kroger.
However, Amazon's pricing, Prime benefits, and ultrafast delivery could make it the first choice among grocery shoppers.