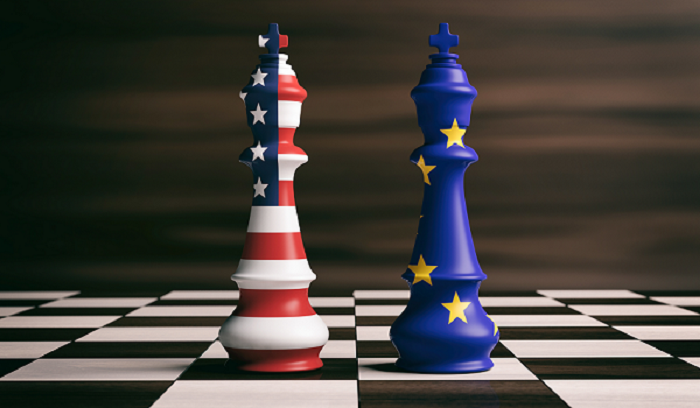 Airline Stocks: US Levies 10% Tariffs on Airbus Aircraft
By Anirudha Bhagat

Oct. 3 2019, Updated 11:18 a.m. ET
Airline stocks could be in focus today, as the Trump administration has levied a hefty tariff on European-made Airbus aircraft. The latest move came after the WTO (World Trade Organization) ruled in the US's favor in a 15-year old dispute regarding Airbus. Yesterday morning, the WTO found the EU guilty of providing unfair subsidies to the European planemaker.
The ruling paved the way for the US to quickly impose tariffs on European-made goods worth $7.5 billion. Yesterday, Reuters reported the government had released a list of hundreds of European commodities that will be tariffed. Washington has imposed 25% import duties on Italian cheese, single malt whisky, and French wine. The list also includes UK-made blankets and German camera parts. However, the main target was Airbus aircraft.
The US government is enforcing a 10% duty on aircraft imported from Airbus's European facilities. The new tariffs on European products are set to take effect on October 18.
Article continues below advertisement
Airline stocks in focus
The tariffs could severely hurt US airlines, as they're set to make Airbus planes costlier. Most US carriers have pending Airbus orders worth billions of dollars.
As of August 31, Delta Air Lines (DAL) had 254 unfulfilled orders with the European aircraft manufacturer. Meanwhile, American Airlines (AAL) is awaiting 114 Airbus deliveries. United Airlines (UAL) and JetBlue (JBLU) have 45 and 154 unfulfilled orders, respectively.
Therefore, airlines were the most beaten-down stocks during yesterday's sell-off after the WTO's ruling. With a 5.3% intraday decline, American Airlines plunged the most. United followed, falling 4.7%. Delta and JetBlue closed 4.7% and 2.5% lower, respectively.
The Dow Jones Transportation Average fell 235 points, or 2.3%, yesterday. All 20 of its components closed in the red.
Risks could grow for airlines
The tariffs on European-made aircraft put US airlines at more risk. Together, Airbus and Boeing (BA) hold over 90% of the commercial airplane manufacturing space. As Airbus planes become more expensive, US airlines could have less bargaining power with Boeing.
The WTO also found the US guilty in a similar case the EU filed regarding Boeing. The final ruling could come in early January, and it looks like it could be in the EU's favor. Therefore, the EU could retaliate with levying hefty charges on US-made goods.
Following the WTO ruling, European trade commissioner Cecilia Malmström said, "If the U.S. decides to impose WTO authorized countermeasures, it will be pushing the EU into a situation where we will have no other option than do the same," according to CNBC.
The latest tariffs escalate the US-EU trade war. The EU is already facing 25% and 10% duties on steel and aluminum exports. Furthermore, the Trump administration intends to tariff European-made cars and parts. On the other hand, the EU has enforced duties on $3 billion in US imported goods.