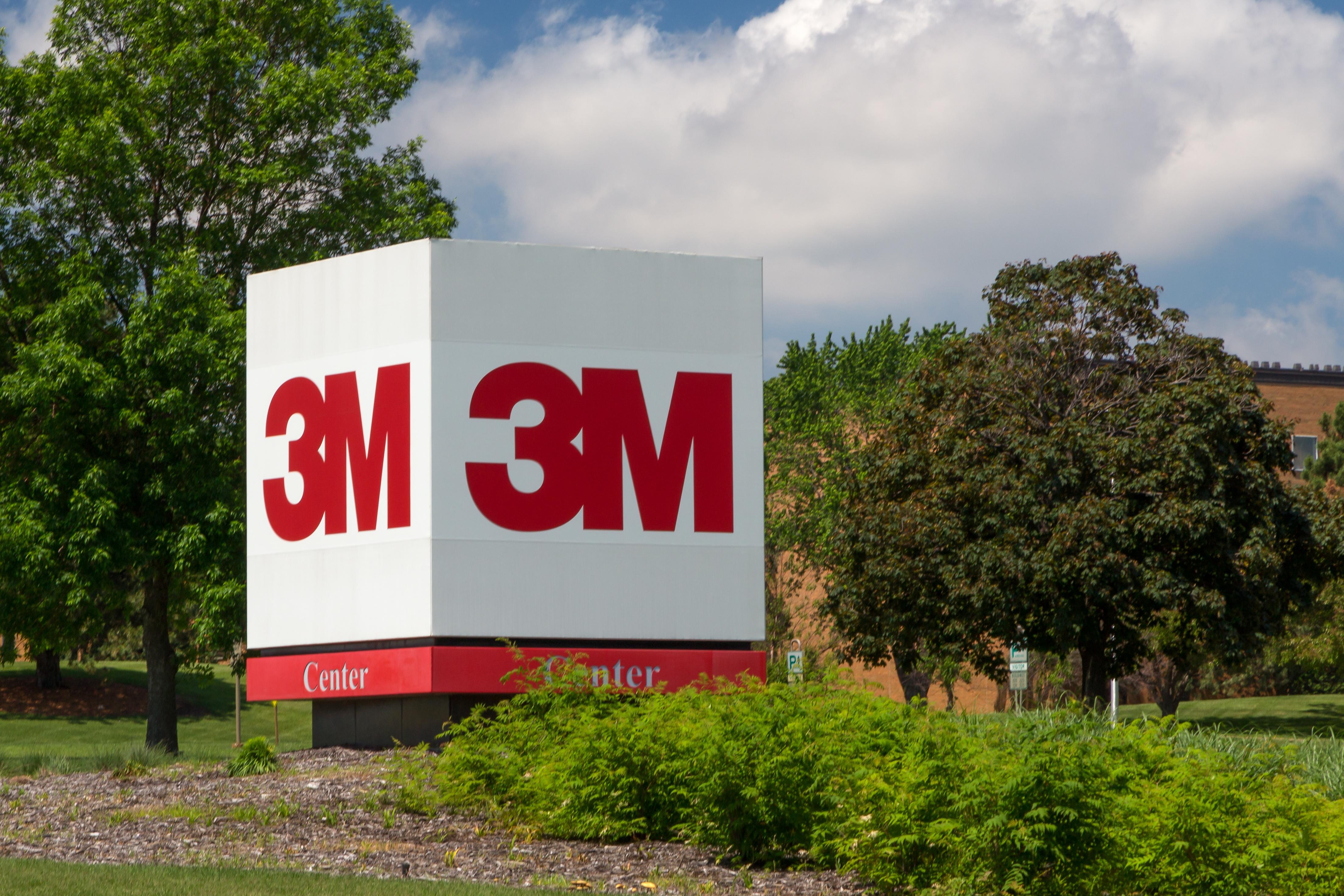 3M Earnings: Q3 Revenue Miss, Lower 2019 Guidance
By Mike Sonnenberg

Oct. 24 2019, Published 1:23 p.m. ET
Industrials bellwether 3M (MMM) reported its Q3 earnings today. The company reported sales of $8 billion during the quarter, 2% lower than the same quarter in 2018. Revenues were also lower, down 2.1% compared to Wall Street analyst estimates of $8.16.
In his commentary, 3M CEO Mike Roman said that the macroeconomic environment remains challenging. The company's sales from China and Hong Kong dropped 9.4% during the quarter, leading to a 5% fall in APAC revenues. The stronger dollar also affected the company's reported revenues.
3M's adjusted earnings per share or EPS of $2.58 were a positive surprise for the market, which was expecting around $2.49. Also, 3M paid $828 million in dividends to shareholders, and it bought back $142 million worth of stock.
Article continues below advertisement
Despite the positive EPS surprise, 3M stock was trading 4.4% lower, at $161.3 as of 11:54 AM ET. At the same time, the Dow Jones (DIA), of which 3M is a big component, was trading 0.14% lower. The fall in the Dow was primarily due to the drag from 3M's earnings. Also, the S&P 500 (SPY) and tech-focused Nasdaq (QQQ) remained in positive territory.
3M earnings brought lower 2019 guidance
The highlight of the earnings release was 3M's revised Q4 and 2019 guidance. The company now expects Q4 adjusted EPS in the range of $2.20–$2.30 ($2.25 at the midpoint). Analysts surveyed by Reuters are expecting EPS of $2.41 in the fourth quarter.
For the whole of 2019, 3M management lowered its EPS guidance to $8.99–$9.09 ($9.04 at the mid-point)—even below the lower end of the previous guidance of $9.25–$9.75.
Article continues below advertisement
3M's performance by segment
3M's Safety and Industrial segment revenues fell 3.3% during the quarter. However, gains due to 3M's divestiture of its gas and flame detection business led to 3.7 percentage points of improvement in the segment's operating margins.
The Transportation and Electronics segment saw a 3.4% decline in revenues and a 2.5 percentage point decline in operating margins. While the Healthcare segment revenues grew, the M*Modal acquisition, the Acelity acquisition, and an inventory reduction led to a fall in the segment's operating margins. The consumer segment was the only one reporting improvements in both revenues as well as operating margins.
Other industrials earnings season
The Q3 earnings season is in full swing. 3M's industrials peers Caterpillar (CAT) and Boeing (BA) released their 3Q earnings yesterday. Boeing's $20 billion third-quarter revenue met analysts' estimates. However, Boeing's EPS from operations dropped to $1.45, compared to $3.58 in the third quarter of 2018. Boeing's EPS were also considerably lower than analysts' expectation of $2.05.
Caterpillar's Q3 revenues of $12.8 billion fell 6% short of analyst estimates. Caterpillar's EPS fell 7.6% to $2.66. The markets expected EPS to stay steady at $2.88. Just like 3M, Caterpillar also lowered its 2019 guidance due to a challenging macroeconomic environment. CNBC Mad Money host Jim Cramer also weighed in on the Boeing and Caterpillar earnings.
GE is scheduled to release its third-quarter earnings next week. Analysts expect the company's revenues to fall 22% to $22.9 billion. Likewise, General Electric's EPS will likely fall to $0.11. Stay tuned for our breakdown of the GE earnings results.