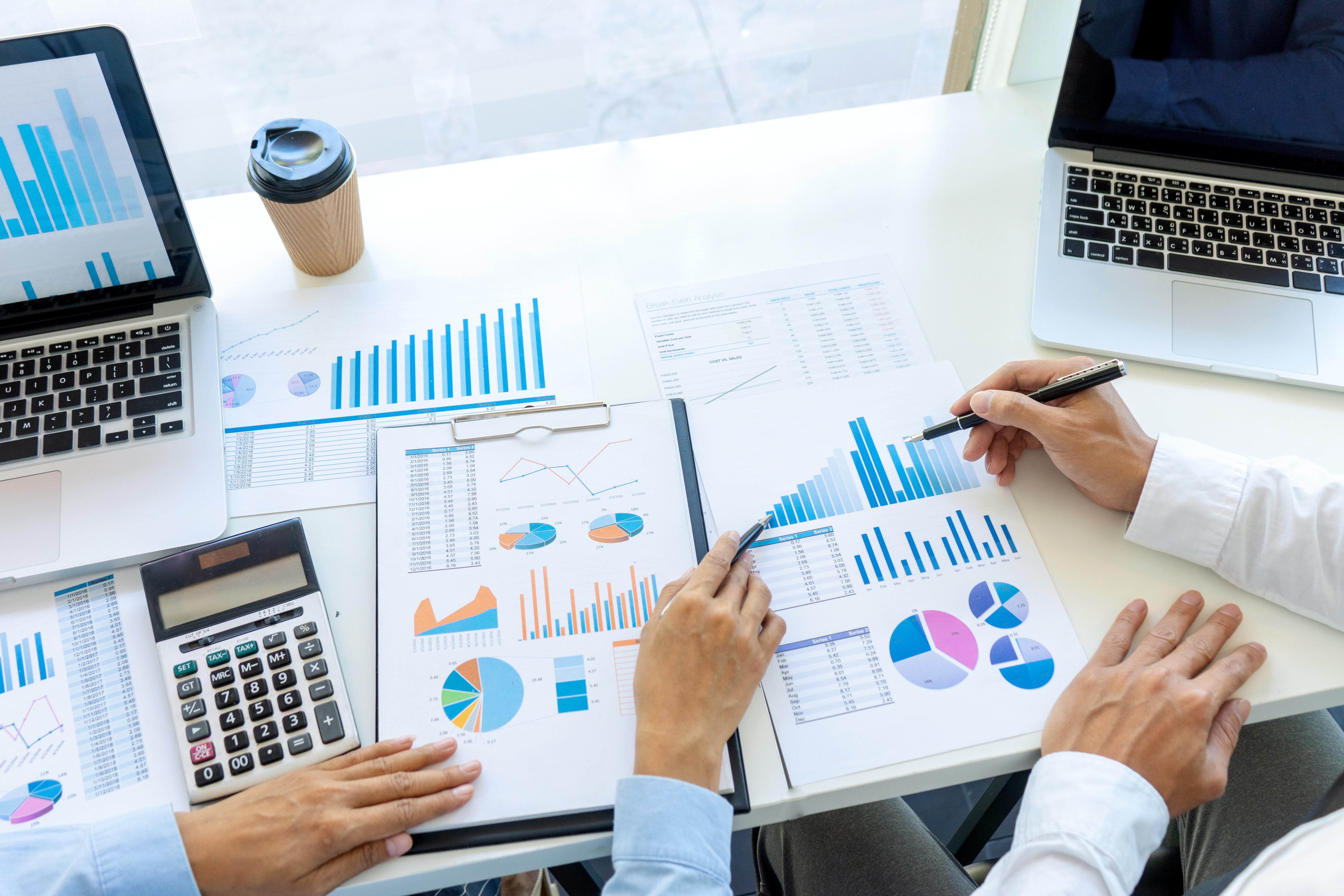 These 2 Tech Stocks Could Gain Over 45%
By Adam Rogers

Oct. 22 2019, Updated 12:55 p.m. ET
Since the start of September, high-growth tech stocks have lost significant market value. We've seen companies like Roku, The Trade Desk, Alteryx, and Twilio burn through considerable investor wealth. But with the recent pullback, is it time for investors to look at some of these stocks once again?
Let's have a look at the growth metrics, valuations, and target estimates for two tech stocks that could close 2019 on a high.
Article continues below advertisement
Alteryx stock is trading 40% below its record high
Alteryx stock (AYX) has lost close to 40% since September. The stock is trading at $88.5 and has returned over 100% in the last 12 months—despite recent weakness. AYX has been a solid performer among high-growth tech stocks.
If you're not familiar with Alteryx, you should be. Founded in 1997, Alteryx went public in March 2017. The company had over 1,000 employees and 5,300 customers at the end of the June quarter. Alteryx provides data analytical tools for enterprises and has gained significant traction in this space.
The company integrates several analytical tools on a single platform and can be used by anyone—even without a coding background. The Alteryx platform is code-free, and it offers a wide range of preconfigured statistical and predictive models.
Alteryx's solutions help to incorporate advanced analytical models into workflows and bridge the gap between data scientists and analysts. The company has estimated the total addressable market at $49 billion.
Alteryx is eyeing growth via international expansion and expanding its partner ecosystem. Due to the rapid demand for data analytics and related products, Alteryx has managed to grow sales from $86 million in 2016 to $254 million in 2018.
Sales rose 59% year-over-year while customer growth grew 34% in the June quarter. AYX has been able to expand its gross margins from 81% in 2016 to 92% in 2018. This trend has also translated to rapid growth in its operating margin, which improved from -23% to 19% in the same period.
AYX continues to invest heavily in research and development, which accounted for 18% of sales in the first six months of 2019. Wall Street expects AYX sales to reach $375 million in 2019 and $498 million in 2020.
Twilio stock: A top performer among tech stocks
Twilio (TWLO) offers a cloud communications platform that helps enterprises build and operate real-time communications in several applications. Developers can also embed voice, video, messaging, and authentication capabilities into these applications.
Twilio stock is trading at $103, which is 32% below its record high of $151. The stock has gained 52.5% in the last 12 months, and it's been a top performer among tech stocks despite the recent weakness.
In the June quarter, Twilio crossed $1 billion in annualized run rate. Analysts expect Twilio sales to rise from $650 million in 2018 to $1.12 billion in 2019 and $1.48 billion in 2020.
The company has been recognized as a leader in the IDC MarketScape for Worldwide Cloud Communications Platform. Twilio has also managed to gain significant traction in the cloud communications space with over 160,000 customers.
Article continues below advertisement
Last year, Twilio agreed to acquire SendGrid to lead the global communications space across voice, messaging, video, and email. Twilio estimated the market opportunity for SendGrid at $11 billion. SendGrid apparently processes 45 billion emails per month, and it sends emails to 50% of the world's email addresses.
SendGrid has also managed to grow sales by 30% annually in the three years before its acquisition. The company was also profitable for eight prior quarters. Twilio will be able to expand its product portfolio with its successful integration of SendGrid.
Are TWLO and AYX overvalued tech stocks?
We've seen that TWLO and AYX are trading 30% below record highs. Investors were getting worried about the valuation of high-growth tech stocks resulting in a sell-off. Also, we've seen concerns about lower tech spending and softness in the cloud space due to a sluggish global environment. Will a global slowdown extend this market sell-off and drive valuations lower?
Alteryx stock is valued at $5.8 billion or 15.5x forward sales. Now, this number might be a little too steep for investors. AYX stock is also trading at a forward price-to-earnings multiple of 116x. But the company's growth metrics are robust.
Analysts expect Alteryx earnings to grow 2,500% to $0.48 in 2019 and reach $0.77 in 2020. Wall Street remains bullish on AYX. Analysts have a 12-month average target price of $140 for Alteryx stock, which is 55.6% above the current price.
Twilio stock is valued at $14 billion or 12.5x forward sales. The stock is trading at a forward price-to-earnings multiple of 320x. Analysts expect Twilio earnings to grow 54.5% to $0.17 in 2019 and reach $0.32 in 2020. Wall Street also remains bullish on TWLO stock. Analysts have a 12-month average target price of $150, and that's 46% higher than the current price.
AYX and TWLO are two tech stocks that need to be on investors' radar. Their high revenue growth will also result in improved profit margins, making them solid long-term bets. While these stocks will lose significant value in a bear market, they'll crush market returns in a bull run.
AYX stock is up 465% since March 2017. Meanwhile, TWLO has returned 181% since its IPO in June 2016.
Looking for more tech stock analysis? Check out The Top 5 Augmented Reality Stocks to Buy.