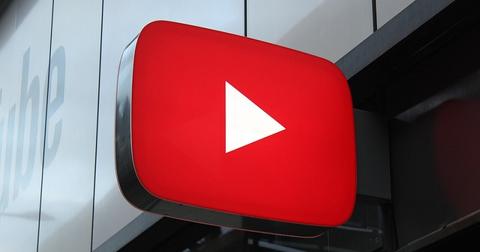 YouTube Podcasting Opens New Revenue Source for Google
By Ruchi Gupta

Updated
YouTube has become a hotbed for podcasts, apparently without any serious efforts from its owner, Google (GOOGL). Currently, YouTube doesn't have a dedicated podcast section like Spotify (SPOT) or Apple's platform. However, YouTube podcasting is on the rise, according to The Verge. It reports that top podcasters are creating YouTube channels dedicated to podcasts, with some using YouTube to share video versions of their shows. The report noted that creators have found a way to make podcasts work on YouTube, despite the platform not being designed for podcasts.
Article continues below advertisement
YouTube podcasting could bring Google more advertising dollars
The rise of YouTube podcasting could open a goldmine to Google. Podcasts are typically monetized through ads, and podcast advertising is on the rise. On September 6, Magna reported US marketers spent $479 million on podcast advertising last year. Magna forecasts the US podcast ad market will hit $679 million this year, and $1.2 billion by 2023. A separate study by the Interactive Advertising Bureau and PricewaterhouseCoopers released in June projects similar growth.
Advertising, Google's main business, generated $116.3 billion for the company last year. In the second quarter, Google's ad revenue rose 16% to $32.6 billion, contributing 84% of Google parent Alphabet's total revenue. Meanwhile, Facebook (FB) and Twitter (TWTR) made $16.6 billion and $727 million, respectively, in ad sales in the second quarter.
YouTube a major growth driver for Google's ad business
As we discussed previously, YouTube is already a major growth driver for Google's ad business. Although Google doesn't disclose how much it makes from the platform, eMarketer and Statista estimate YouTube generated at least $4.0 billion in ad revenue last year.
In addition to capturing ad dollars, we believe podcasting could draw more traffic. This larger audience for advertisers could help Google capture even more video advertising dollars. By capitalizing on the rise of YouTube podcasting by creating a dedicated section for podcasts on the platform, Google could strengthen its advertising business.