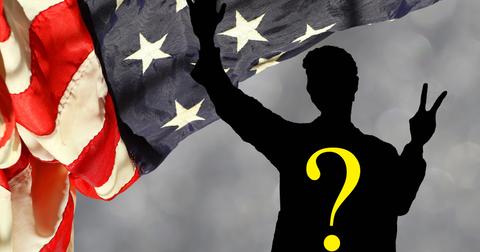 Will the Rate Cut Force Trump to Abandon the Trade War?
By Mike Sonnenberg

Updated
In a second consecutive instance of monetary easing, the Fed cut the federal funds rate by 25 basis points to 1.75%–2% yesterday. Out of ten Fed members, seven approved of the 25-basis-point rate cut, while three dissented. Interestingly, two of the three dissidents, Boston Fed's Eric Rosengren and Kansas City Fed's Esther George, wanted no rate cut at all, while St. Louis Fed's James Bullard wanted a 50-basis-point cut. Rosenberg and George also disagreed with a rate cut when the Fed cut rates for the first time since 2008 in July.
The committee was also divided about the path of rate cuts this year. Five Fed officials want no change for the remainder of 2019, five see rates going back to the previous range of 2%–2.25%, and seven expect another rate cut in 2019.
Article continues below advertisement
Powell doesn't see an aggressive rate cut for now
Trump slams the Fed
President Donald Trump, who has been at odds with the Fed, was quick to slam its decision in a tweet. He said that Powell and his Fed colleagues had "no 'guts,' no sense, no vision!" President Trump has been demanding more aggressive rate cuts, even asking for negative interest rates. The Fed's measured rate cut decision has surely disappointed the president, who is fighting a two-pronged quasi-war with the Fed and China. In a way, Trump may be hoping to hedge his trade war belligerence with a super-dovish monetary policy from the Fed.
Article continues below advertisement
The trade war is hurting the president
Worse, companies such as Tesla (TSLA) are also looking to shift production to China to cater to the local market. Tesla is building a Gigafactory to produce its Model 3 in China. This way, it can escape the 25% tariffs China is scheduled to levy on US automobiles starting on December 15. The absence of tariffs coupled with lower production costs in China could help Tesla gain a competitive advantage over local players such as NIO.
Yesterday, FedEx (FDX) reported its fiscal 2020 first-quarter results. Its EPS fell sharply, and it provided a dismal outlook for the year. FedEx blamed the trade war for its gloomy performance and outlook.
Article continues below advertisement
The Fed won't budge
Despite Trump's threats and aggression related to the rate cut, the Fed has opted for a measured approach to monetary policy. Powell said that the future path of interest rates will be data-driven. He noted that the economy is expanding moderately, with household spending rising impressively. Weakness in business fixed investments and exports is acting as a headwind.
While the Fed expects the rate cut to help boost inflation, its release also acknowledged uncertainties.
Rate cut and Trump 2020
A rapid rate cut is important for Trump's 2020 reelection bid. Other central banks around the world are also loosening their purse strings. The European Central Bank cut its already negative rates further and started a quantitative easing program at its last meeting. The Bank of Japan, although it's maintained its rate at -0.1%, is expected to go for a rate cut in its October meeting. Although it strengthened in recent sessions, the Chinese yuan is also trading lower against the US dollar compared to the beginning of the quarter. Rate cuts make capital cheaper, boosting fixed investments. Rapid easing could have helped Trump boast a possible economic boost for voters.
Article continues below advertisement
Rate cut and the greenback
Apart from boosting fixed investments, a huge rate cut would also weaken the US dollar, helping US exporters. A weak dollar makes US goods relatively cheap for foreign importers in their own currencies. In the past, Trump has accused the Fed of letting the US dollar stay strong. He feels that US manufacturers such as Boeing (BA) are hurting due to a weak dollar. While the weaker dollar will help Boeing become more competitive regarding exports, we believe that the argument ignores Boeing's current problems regarding its 737 Max 8 planes.
Time to end the trade war?