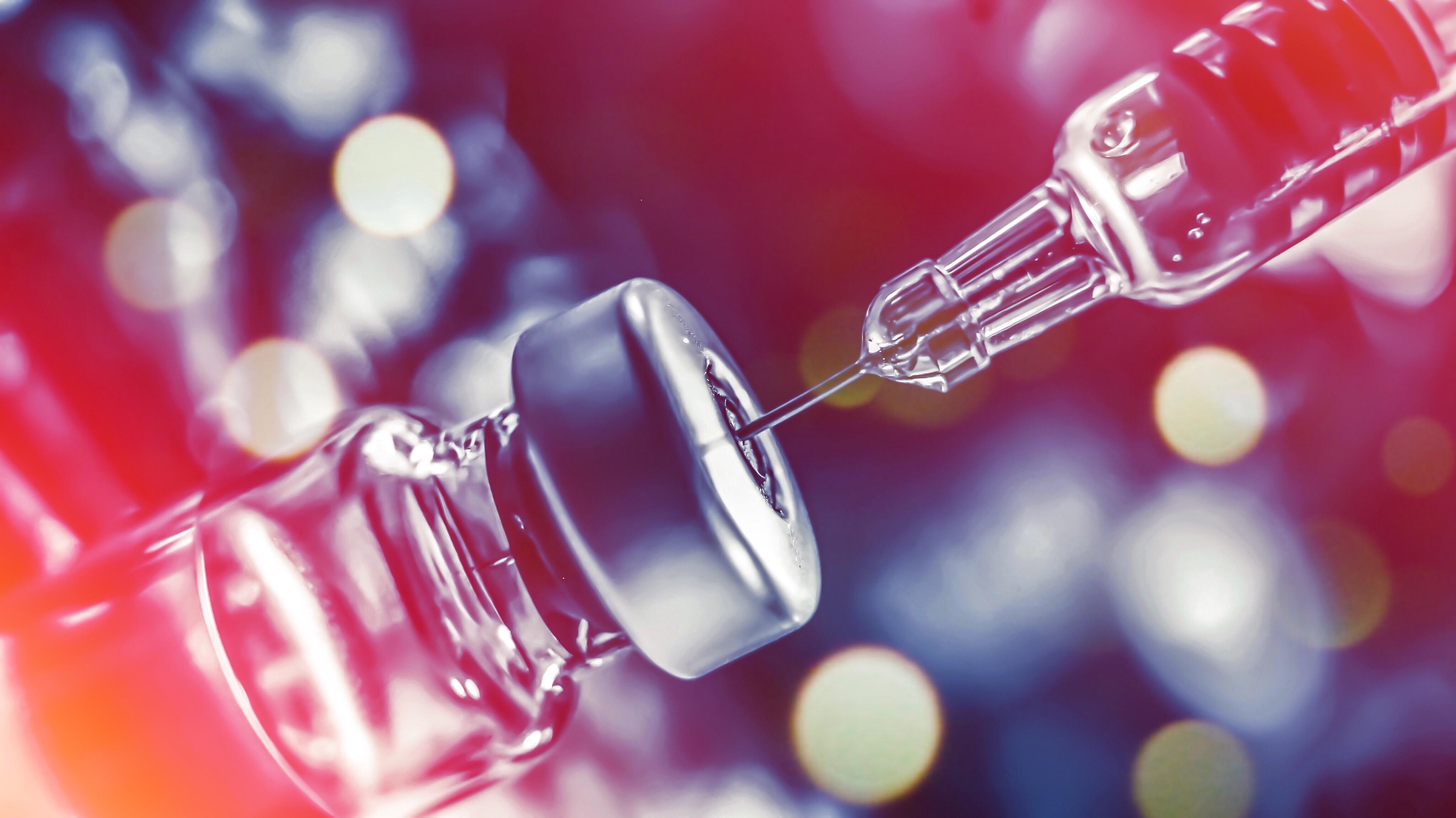 Will Genocea Stock Bounce Back? In-Depth Analysis
By Oleksandr Pylypenko

Nov. 20 2020, Updated 11:17 a.m. ET
Today, we're taking a close look at Genocea (GNCA) to show why the stock could bounce back. Over the last year, the stock fluctuated significantly, falling from ~$11 in June 2019 to about $3.5 in September 2019. In mid-June, the company published promising data for its lead candidate, GEN-009, which rocketed Genocea's shares from $4.5 to about $11.
However, the company subsequently executed a massive secondary offering of 10 million shares (approximately 50% dilution). The stock fell back to around $5. So, in this article, I'll review the attractiveness of Genocea as an investment opportunity by considering its pipeline development, financial health, and technicals. 
Article continues below advertisement
What is Genocea Biosciences?
Genocea Biosciences is a clinical-stage biotechnology focused on the development of novel cancer immunotherapies. The company, based in Cambridge, Massachusetts, was founded in 2006. It went public in May 2014, selling 5.5 million shares at $12.00 per share.
Genocea is led by Chip Clark, who joined the company in 2010 from Vanda Pharmaceuticals. Currently, the company has a market cap of ~ $90 million, and it trades around $3.5 per share.
Genocea's fundamental outlook
Genocea's lead product candidate, GEN-009, is a personal adjuvanted neoantigen vaccine for the treatment of patients with solid tumors. In an ongoing phase 1/2a study of GEN-009, the company utilizes its proprietary ATLAS platform to identify personalized neoantigens for synthesis into GEN-009 peptides.
Preliminary data from its Phase 1/2a trial, which was published by the American Society of Clinical Oncology or ASCO in June 2019, showed promising results. In the trial, the drug caused immune responses to multiple vaccine neoantigens expressed in the tumor. It also elicited responses from both CD4+ and CD8+ T cells.
Article continues below advertisement
Genocea explained, "In the five patients, GEN-009 monotherapy elicited T cell responses to 91% of the vaccine neoantigens administered. GEN-009 has proven to be unique among neoantigen vaccines in its ability to elicit ex vivo CD8+ T cell responses, which were observed for 47% of vaccine neoantigens. Inclusive of the results seen after in vitro stimulation, the CD8+ T cell response frequency was 53%."
From a safety standpoint, the treatment was generally well-tolerated with no unexpected toxicities. With these results as a basis, GEN-009 is undeer evaluation in a Part B of Phase 1/2a clinical trial. This trial will evaluate both its safety and its efficacy in combination with standard-of-care treatments nivolumab (Opdivo) or pembrolizumab (Keytruda) for:
cutaneous melanoma

non-small cell lung cancer or NSCLC

squamous cell carcinoma of the head and neck or SCCHN

renal cell carcinoma or RCC.
Article continues below advertisement
A solid catalyst for Genocea stock?
The preliminary efficacy results of the combination therapy are expected in mid-2020. In my view, adding PD-1 to GEN-009 could increase the overall response rate or ORR. Combination therapies usually lead to a better antitumor activity. Moreover, additional results regarding GEN-009 as a monotherapy are expected at ESMO and SITC in the second half of 2019. I believe updates regarding its lead candidate would be a solid catalyst that could rocket GNCA stock upward significantly if the data were perceived as positive.
Genocea also expanded its pipeline with an adoptive T cell therapy, GEN-011, and a neoantigen cancer vaccine, GEN-010, for the treatment of various types of cancer. Given that all assets are still in the preclinical stage, I won't go into further detail at the moment.
Financials
As is typical for a clinical-stage biotechnology company, Genocea is currently bringing in no revenue while spending significant amounts on R&D and G&A. Let's take a look at the company's 10-Q filing as of June 30, 2019.
As of June 30, R&D expenses for Genocea registered at $6.8 million, compared to $5.3 million for the same period a year ago. The 28.3% year-over-year R&D increase relates to increased external manufacturing costs to support GEN-009 clinical trials. That aside, G&A expenses came in 27% lower at $3.2 million. This decrease related to a reduction in legal expenses. As trials are ongoing, I think the company will continue to spend significant amounts on R&D and G&A in the coming quarters.
Article continues below advertisement
As of June 30, 2019, Genocea had cash and cash equivalents of $58.6 million and total debt of $20.6 million, bringing its total net cash to $38 million. Cash used to run the company's operations during the first half of 2019 was roughly $18 million. Based on that spending, I would expect Genocea's cash on hand to be sufficient for at least 12 months. Management also expects that the company's cash and cash equivalents will be sufficient to fund the company's operations into the first quarter of 2021.
GNCA ownership and analyst coverage 
Institutional ownership is approximately 55.91% of Genocea's diluted shares. Most of this stake is BVF Partners LP, which owns around 2.1 million shares or 8.03%. Next are The Vanguard Group, Inc., DAFNA Capital Management LLC, and Kingdon Capital Management LLC. Their stakes stand at about 2.87%, 2.81%, and 2.55%, respectively. The rest of the owners hold relatively small stakes. According to CNN Business, institutions bought approximately 4.24 million GNCA shares and sold only 250,000 shares during the second quarter of 2019. 
What's more, a few analysts upgraded the company over the last six months with an average price target of $32.00. See Market Beat for a detailed breakdown.
Article continues below advertisement
Genocea technical analysis
Looking at the daily chart, you can see what's going on with GNCA. Currently, the stock is floating ~20% below its 200-day simple moving average. And it's been flattening in the $3.00–$4.00 range since July. It's also trading 68% off its 52-week high in June.
I believe the stock can easily bounce back 12% from the current levels and, with the absence of any positive news, approach the $4.00 resistance level. If the stock can rise above $4.00, there's also a high probability the shares will climb back to around $5.00. 
Article continues below advertisement
Options analysis 
Looking at the November 15, 2019 options, we see a bid/ask for the $5.00 call option of $0.20/$0.65 and a bid/ask for the $5.00 put option of $1.40/$2.15. Keep in mind that the options strike closest to the previous GNCA closing price of $3.38. We can calculate the expected price move using the mid prices of these options:
1.775 (5.00 Put) + 0.425 (5.00 Call) = 2.2/3.38 = 65%
As you can see above, the options imply that the stock could rise or fall by ~65% by the November expirations from the $5.00 strike price, using the long straddle strategy. This would place the stock in a trading range of $1.40–$5.61 by the expiration date.
Moreover, the calls at the $5.00 strike price outweigh the put options about 22 to 1 with 1,316 open calls to 60 open puts. A buyer of the calls would need the stock rise to $5.65 by the expiration date, a gain of about 60% from the stock's current price.  
Risks for Genocea stock
Although the firm has demonstrated promising early-stage outcomes for the GEN-009 program, it's possible that future trials won't reiterate those results. If its lead programs were to fail, the stock would likely fall substantially. However, regarding the downside, the company has ~$58.6 million in cash on its balance sheet. This total is equivalent to $2.33 per share, with a burn rate of approximately $0.35 per share per quarter. I wouldn't find it unlikely for the stock to decline below these levels.
Article continues below advertisement
Plus, the company operates in a competitive space. Several companies—like Kiadis Pharma Netherlands B.V., Bluebird Bio (BLUE), Agenus (AGEN), Neon Therapeutics (NTGN), Iovance Biotherapeutics (IOVA), and Ziopharm Oncology (ZIOP)—are developing competing therapies. Finally, there are inherent multiple risks as biotech stocks move out of favor in the market. In our case, GNCA has tracked the SPRD Biotech ETF (XBI) significantly over the last year at a correlation coefficient of 0.515.
My recommendation for GNCA
I believe GNCA, at these levels of $3.5 per share, is a "buy." According to GNCA is a "moderate buy" with an average price target of $22.50, representing 541% upside.
However, investors should be careful when entering into the stock at the current levels. It's a good idea to use limit orders to avoid negative surprises in a stock like Genocea with a large bid-ask spread.