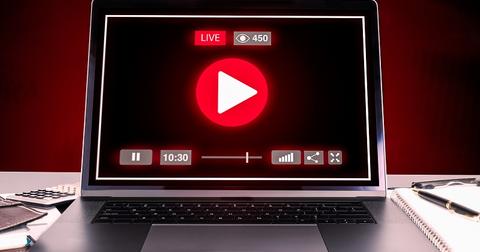 Why UK Video Streaming Is an Important Market for Netflix
By Ruchi Gupta

Updated
Netflix (NFLX) is among the top spenders on UK-made shows and films. Amazon (AMZN) and Netflix nearly doubled their UK production spending last year, according to a Pact report that came out on September 6. The report shows international subscription video streaming providers spent over $346 million combined on UK shows and films in 2018. In 2017, international companies spent around $185 million on UK productions. Therefore, the 2018 spending figure represents an 87% increase from the previous year. The sharp increase in UK production spending last year came on the back of big-budget productions by Netflix and Amazon.
The report about Netflix nearly doubling its UK production budget last year comes after a study by Ampere Analysis showed that Netflix could unlock significantly more growth overseas by making more local content in regions such as Europe, the Middle East, and Australia.
Article continues below advertisement
Over $1.0 billion up for grabs in UK video streaming market
The UK market presents an attractive growth opportunity for subscription video streaming providers such as Netflix. UK consumers will spend $975 million on subscription video services in 2019, according to Statista data. By 2023, UK consumers will spend more than $1.0 billion annually on subscription video services.
Subscriptions to video streaming services such as Netflix overtook subscription to traditional pay-TV services in the United Kingdom last year.
Netflix looking to international markets as competition tightens at home
Amid tightening competition in its domestic market, Netflix is counting on international markets such as the United Kingdom to drive its growth. Netflix lost close to 130,000 US subscribers in the second quarter but added 2.8 million international subscribers in the quarter. The company expects to add 800,000 US subscribers and 6.2 million international subscribers in the third quarter.
In its domestic US market, Netflix is about to face more intense competition in the coming months. Disney and Apple plan to launch their own video streaming services to take on Netflix.
South Korea is another big international focus
In addition to the United Kingdom, South Korea is another international market in which Netflix has been quite active lately. Currently, Netflix has several original Korean titles in the pipeline. It's discovered that Korean shows have big appeal both in the country and abroad. As we discussed earlier this month, South Korea is one of the most attractive subscription video streaming markets in Asia.