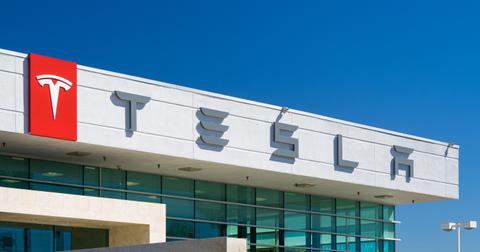 Why Tesla's Chinese Customers Are Upset with It
By Anuradha Garg

Updated
Tesla (TSLA) secured an exception from China in the form of a 10% tax exemption last week. China announced on August 30 that it would exempt cars made by Tesla from its 10% purchase tax. CNN reported that a total of 34 carmakers were on the exemption list. Tesla is the only foreign automaker that's received this exemption on its own. All others are either domestic car companies or foreign carmakers that have joint ventures with local manufacturers. The tax exemption applies to manufacturers of EVs (electric vehicle) and plug-in hybrid cars.
Domestic carmakers exempted from the tax include NIO, Geely, and SAIC. The joint ventures between Chinese and foreign automakers, such as Toyota and Daimler, are also eligible for tax exemptions.
Article continues below advertisement
China's Tesla customers are upset
Now, according to a CNBC report, Tesla's Chinese customers are confused about whether they're eligible for a tax refund after the company earned the purchase tax exemption. There's ambiguity about whether the exemption applies only to new customers or if buyers can claim it retroactively.
The Global Times reported that according to a letter written by Tesla owners, some buyers are seeking a refund of the 10% tax after paying full price before the exemption kicked in. Tesla buyers are also upset that Tesla might have hidden this information from them. They believe they could have delayed their purchases if they'd been warned in advance.
Information wasn't deliberately hidden
The Global Times also mentioned that responding to these concerns, Tesla said yesterday "that it had not deliberately hidden information from consumers." While the customers might be upset with Tesla, this issue is not likely to impact the company in any significant way.
Tesla's Chinese expansion
Meanwhile, Tesla's Chinese expansion is looking good, with authorities extending all the necessary support. Read China Did for Tesla What Trump Didn't for more information. Its China Gigafactory is also ramping up fast, which should help it lower costs and gain a foothold in the largest EV market in the world. While China's EV sales fell for the first time in July, it's still one of the fastest-growing EV markets. Tesla, along with other legacy automakers such as Ford and General Motors, is increasingly looking toward China. This focus is mainly to offset some of the decline in the domestic US auto market.