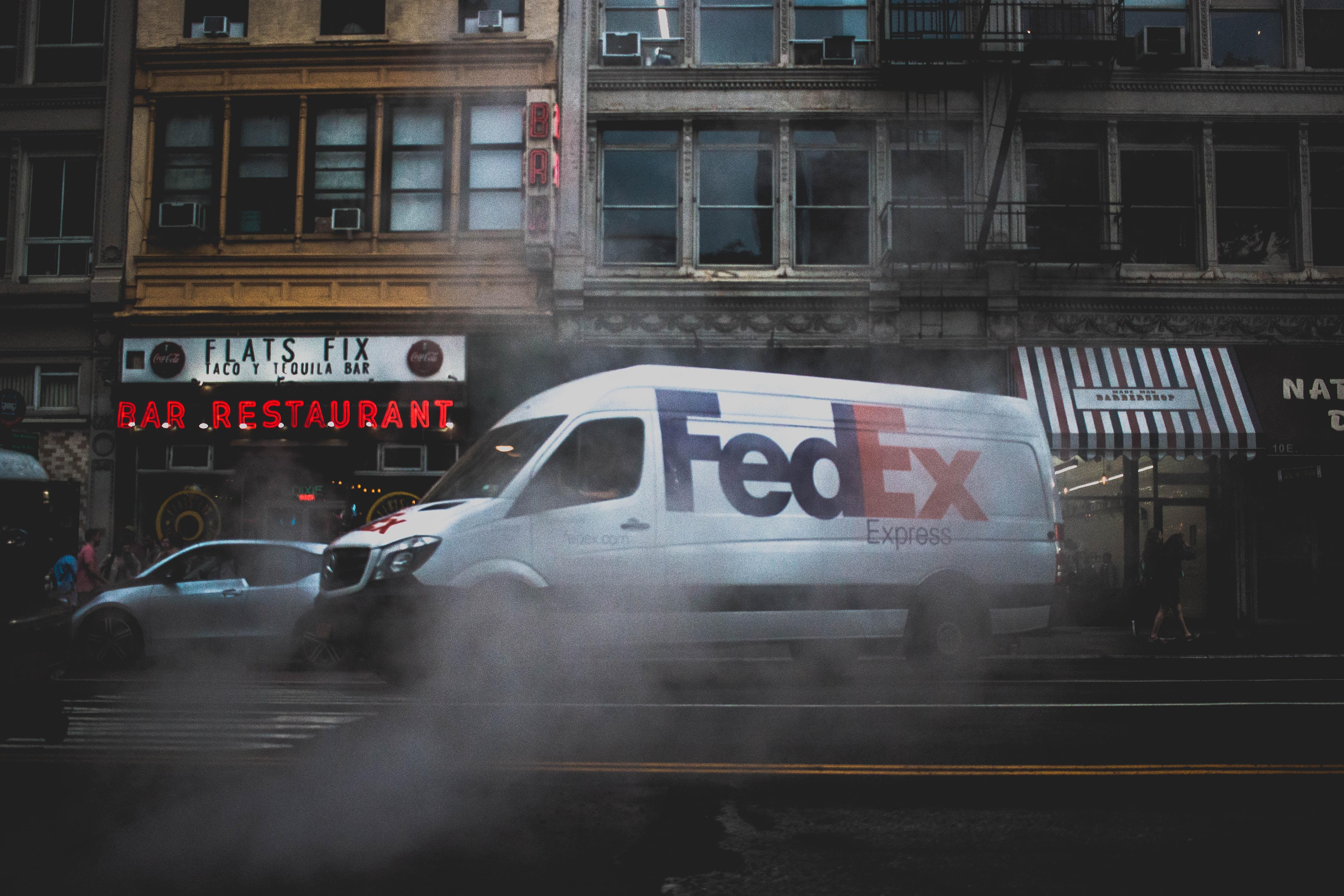 Why FedEx Tanked by 13% on September 18
By Jitendra Parashar

Sep. 18 2019, Published 6:20 p.m. ET
American logistics giant FedEx (FDX) saw massive declines on Wednesday. The company reported its first quarter of fiscal 2020 earnings results after the market's closing bell on Tuesday. In the first quarter, FedEx reported an 11.8% YoY (year-over-year) decline in its adjusted earnings per share to $3.05.
With this, the company also missed Wall Street analysts' estimate of $3.15 for its EPS. FedEx's weaker-than-expected first-quarter earnings, along with its dismal 2020 outlook, triggered a sharp sell-off in the company's shares.
Article continues below advertisement
On September 18, FedEx stock settled at $150.91, down about 12.9% for the day. Earlier in the trading session, the stock posted an intraday low of $148.48, not far from $147.82—its lowest level since June 2016. Now, let's take a closer look at what other key factors drove this massive sell-off in FedEx stock on September 18.
A sharp decline in FedEx's operating income and margins
In the quarter ended August 31, 2019, FedEx's adjusted operating income stood at $ 1.0 billion, compared to $ 1.2 billion in the quarter ended August 31, 2018. This trend reflected a 12.1% YoY decline in the company's operating income.
FedEx CFO Alan B. Graf highlighted multiple factors during the company's earnings conference call on Wednesday that affected operating results. Graf primarily blamed the weak demand for FedEx's express package and freight services due to "weakening global trade and industrial production."
Notably, these services tend to yield higher profit margins for FedEx compared to most of its other services. So, a decline in the demand for these services is directly linked to the company's deteriorating profitability.
A sharp decline in operating income drove down FDX's adjusted operating margin to 6.1% in the first quarter compared to 7.0% a year ago. Similarly, the company's bottom line (net profit) also fell sharply by 14.3% in the last quarter to $800 million.
Article continues below advertisement
Dismal fiscal 2020 outlook
While these negative factors were enough to trigger a sell-off in FDX stock today, the company gave investors another source of concern. In its Q1 earnings event, FedEx also cut its fiscal 2020 outlook. The company blamed the weakness in the global economy and the ongoing trade war for a downward revision in its 2020 guidance. FedEx now expects its fiscal 2020 EPS to be $11–$13.
FedEx's EPS guidance reflected a 16.2%–29.1% YoY decline. It was also lower than Wall Street's consensus EPS estimate of %$13.18.
The decision to not renew the contract with Amazon
Interestingly, the company announced on June 10 that it decided to end its partnership with e-commerce titan Amazon (AMZN) for express domestic delivery services. FedEx management expects this decision to hurt its near-term profitability.
We expect these factors to take a toll on FedEx investors' sentiments, which could keep its stock in bearish territory in the near term.