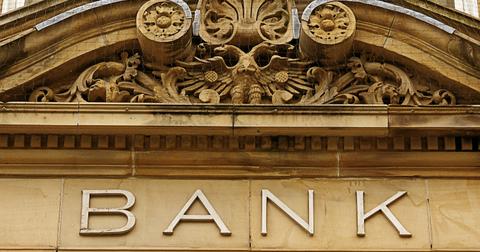 Why Did Banks Rise despite the Lower Outlook?
By Amit Singh

Updated
Top US banks lowered their NII guidance due to the lower interest rate environment.
Bank stocks closed higher despite the guidance cut. Markets already anticipated the guidance cut given the current rate environment.
Bank stocks closed higher on Monday despite the reduced outlook for NII (net interest income) in the future. Citigroup (C), Wells Fargo (WFC), and Bank of America shares increased 4.3%, 3.3%, and 2.7%, respectively, on Monday. JPMorgan Chase (JPM) stock closed 2.5% higher.
Markets' positive reaction to the guidance cut didn't surprise investors. They expected the cut due to the current rate environment. Growth in non-interest revenues will likely offset the lower NII.
Speaking at Barclays Global Financial Services Conference, Wells Fargo's senior EVP and CFO, John Richard Shrewsberry, lowered the net interest income outlook in 2019. Wells Fargo's net interest income is expected to fall 6% YoY (year-over-year)—down from its previous expectation of a 5% decline.
The flattening yield curve and an anticipated rate cut are responsible for the lower guidance. Speaking at the same industry conference, Citigroup also made downward adjustments to its NII outlook. Citigroup expects its NII to increase 3%–4% in 2019—down from its earlier projection of 4% growth.
Article continues below advertisement
Earlier, Citigroup stated that a rate cut by 25 basis points would lower its quarterly revenues by $50 million. However, the bank expects to offset the decline in NII from higher non-interest revenues. Meanwhile, JPMorgan Chase reduced its NII outlook by $0.5 billion for 2019 due to the lower interest environment.
During the second-quarter conference call, Bank of America reduced its NII growth outlook to 2% from 3% in 2019.
Bank stocks could decline on lower rates
The updated guidance might not be as bad as investors expected, but it puts banks under pressure. We think that future rate cuts and the competitive environment will likely take a toll on banks' margins.
For instance, more than 50% of Wells Fargo's loan portfolio has a variable rate. About 80% of the variable rate loans are linked to short-term industry benchmarks, which have declined. The benchmarks will likely fall more due to future rate cuts.
The Fed announced a rate cut by 25 basis points on July 31 to a target range of 2%–2.25%. The rate cut was the first in more than ten years. However, the likelihood of multiple rate cuts in the future increased due to the deterioration in the global economy and escalating US-China trade war.