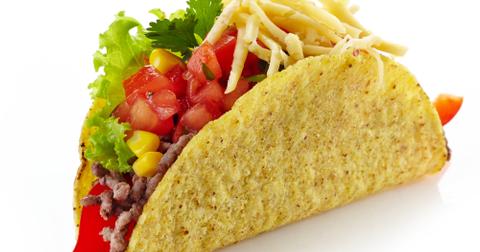 Why Chipotle Isn't Done Making Money for Bill Ackman
By Anuradha Garg

Updated
Chipotle Mexican Grill (CMG) is one of the stocks that's helping Bill Ackman's Pershing Square outperform the broader markets year-to-date. In its monthly portfolio update for August, the fund revealed that it gained 3.5% in August and 54.5% in the first eight months of the year.
The S&P 500 (SPY), the Dow Jones Industrial Average Index (DIA), and the Nasdaq Composite (QQQ) lost 1.7%, 1.6%, and 1.9%, respectively during August. The year-to-date gains for these indices are also significantly lower than that of Pershing Square Holdings (or PSH).
Article continues below advertisement
CMG stock has almost doubled this year
In its August 15 interim financial statement, PSH attributed 14% of the fund's gains to CMG's performance this year. CMG stock has gained 98% this year through September 6, which overshadows the gains in the broader markets.
CMG: Strong operating results, a digital push
The main drivers for CMG's stupendous stock performance are its solid operating results, robust outlook, and other key initiatives implemented by its management. CMG's second-quarter results were stronger than expected. Its EPS of $3.99 beat analysts' estimate of $3.76.
Its SSSG (same-store sales growth) came in at 10.0% for the quarter compared to the market's expectation of 8.3%. The company also increased its SSSG guidance for the year.
Article continues below advertisement
CMG stock upgraded by Wedbush
CMG got another shot in the arm today, as CNBC reported that Wedbush upgraded Chipotle stock from "neutral" to "outperform." The firm also increased the stock's target price by $200 to $980.
Wedbush analyst Nick Setyan wrote in a client note, "Within the emerging battle for digital real estate, CMG is quickly establishing a leading position that could enable a multi-year streak of mid- to high single digit SSS growth."
Wedbush positive on CMG due to its digital push
Chipotle's digital sales push is the key reason for Wedbush's increased optimism regarding its stock. Setyan added, "With respect to Chipotle's own app … we expect loyalty to act as the primary lever behind both adoption and usage, positioning CMG at the top of restaurant apps likely to find space on customers' handheld devices."
Article continues below advertisement
Bill Ackman's hand in turning Chipotle around
CMG stock was trading up 1.2% at 1:00 PM EDT, and Ackman has a lot to do with the stock's turnaround. Ackman was instrumental in bringing Brian Niccol, CMG's current CEO, over from Taco Bell.
Niccol, in turn, has a lot to do with the company's digital push and other changes. He rolled out several strategies, including a new rewards program, revamped marketing, a new menu, a mobile push, and delivery changes. You can read Chipotle's Impressive Reversal Gives Ackman Record Gains for more on this topic.
Ackman still remains positive on CMG and expects more upside from the stock. As a result, Pershing Holdings remains invested in CMG. In the fund's interim financial statement, Ackman stated, "Management's extensive pipeline of growth initiatives combined with Chipotle's highly attractive customer value proposition gives us confidence that the company should continue to generate superior levels of sales and profit growth."