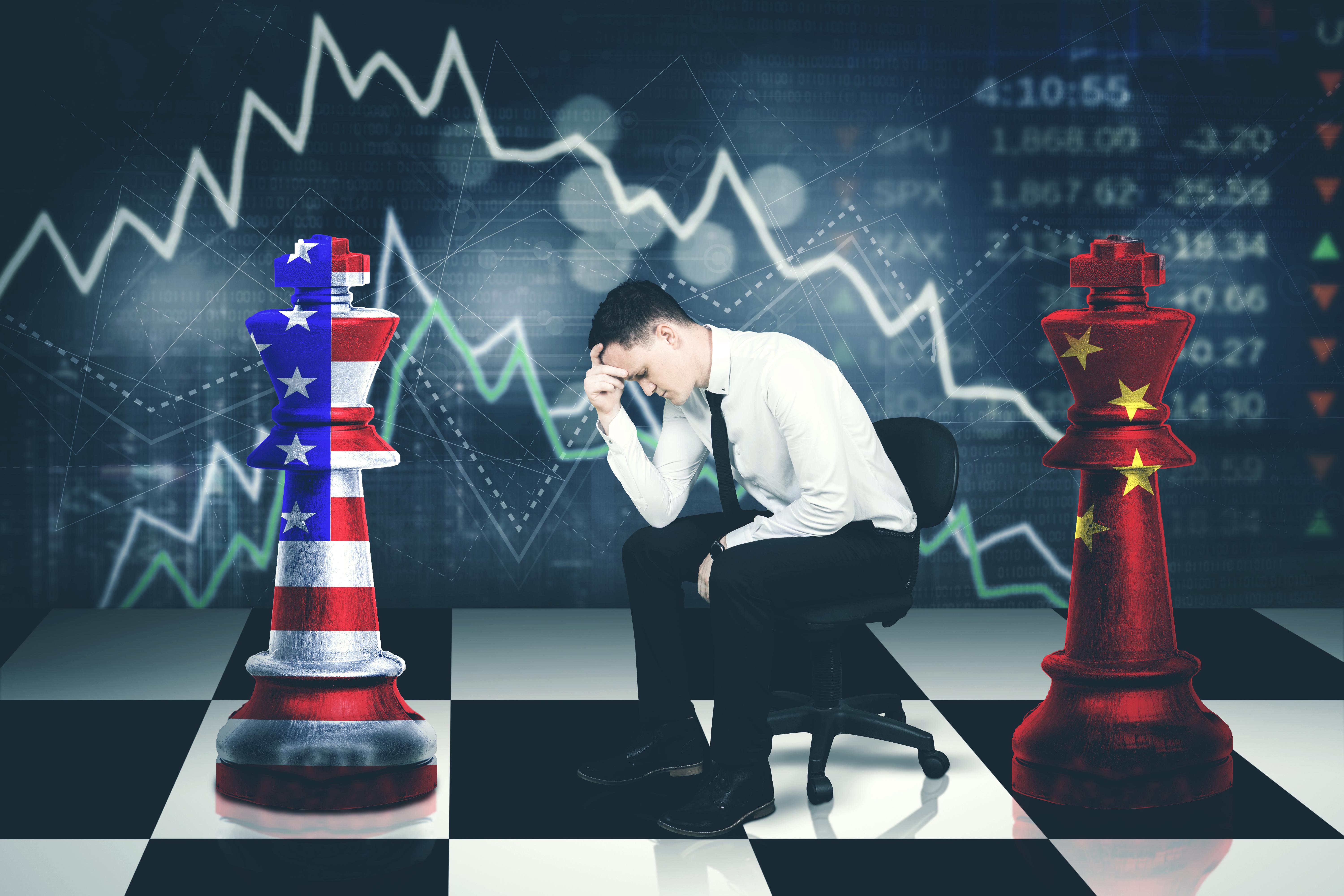 Why AMD and NVIDIA Stock Is Falling Today
By Sophia Nicholson

Sep. 4 2019, Updated 6:44 a.m. ET
Advanced Micro Devices (AMD) and NVIDIA (NVDA) stock fell in premarket trading today. As of 9:15 AM ET, AMD stock was down 1.84% at $30.87, while NVIDIA was down 1.38% at $165.20. Dow Jones futures were also down, by more than 200 points, whereas S&P 500 futures and Nasdaq futures were down about 18 and 46 points, respectively.
Chip stocks fell after Donald Trump moved ahead with more tariffs on Chinese goods. On Sunday, Trump hit China with additional tariffs of 15% on $110 billion in imports. He has also announced 15% tariffs on about $160 billion in Chinese goods, effective December 15. Furthermore, the US duty on about $250 billion in Chinese goods is to be hiked to 30% on October 1.
Article continues below advertisement
Tariffs hit AMD and NVIDIA stock
In addition to impacting consumers, tariffs are expected to hurt tech companies, namely semiconductor companies such as AMD and NVIDIA. Both major chip suppliers for the gaming graphics card market, AMD and NVIDIA assemble their graphic cards in China. The tariffs on Chinese goods would raise PC graphic card prices, which could hurt AMD and NVIDIA severely. Semiconductor and chip stocks reportedly generate more than 50% of their revenue from China.
Article continues below advertisement
AMD competes with NVIDIA in the gaming space
NVIDIA, though a leader in the discrete GPU market, faces stiff competition from AMD in the gaming space. AMD took market share from NVIDIA after it launched its 7nm (nanometer) Navi GPU. Some experts believe AMD's Navi GPUs are better in terms of price and performance than NVIDIA's RTX 2070 GPUs.
Jon Peddie Research reported that AMD sold more total GPUs than NVIDIA in the second quarter, which include GPUs in processors. the overall GPU market in the second quarter. AMD's GPU shipments rose 9.8% sequentially in the quarter, while NVIDIA's GPU shipments were flat. In comparison, rival Intel's GPU shipments fell 1.4% in the second quarter.
Both AMD and NVIDIA are set to launch new products in the coming months to grab market share. However, escalating trade tensions could impact graphics card shipments for both companies.
Could AMD and NVIDIA stock continue their rally?
Despite trade war fears, AMD and NVIDIA stock has followed an uptrend this year. As of August 30, AMD stock had rallied more than 70% this year, while NVIDIA had gained 25.8%. AMD's launch of the 7nm EPYC Rome server processor in early August grabbed institutional investors' attention. AMD's progress in the processor market (driven by Ryzen and EPYC) and data center GPU market could drive its stock higher.
NVIDIA is also gaining traction, as many institutional investors have also increased their stakes in the company. It strongly relies on its next-gen RTX ray-tracing chips to compete in the computer graphics industry. NVIDIA is also adopting GPUs in the data center and automotive space to drive growth.
Correction: We updated the text to clarify that AMD sold more total GPUs than NVIDIA in the second quarter, which include GPUs in processors. We regret the error.