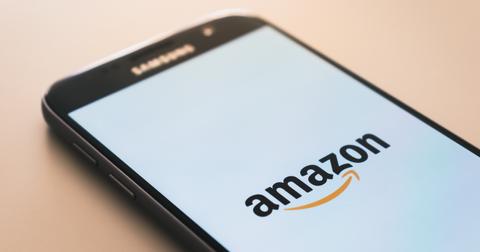 Why Amazon Web Services Is Expanding in Germany
By Shankar Iyer

Updated
Amazon (AMZN) is taking significant strides in its cloud computing platform. Amazon Web Services has set up a new unit in Munich and will roll out almost 500 new permanent contracts. All of the new employees will be a part of AWS's (Amazon Web Services) research and operations divisions. The general manager of AWS announced the strategic decision to expand on September 16.
Klaus Berg is the spokesperson for AWS in Germany, Austria, and Switzerland. He affirmed that the company is in total adherence to the region's data protection norms. Moreover, the cybersecurity authority in Germany has sanctioned a digital security certification to the company.
Office in Munich part of a grand expansion strategy
Amazon's streaming service has been eyeing the European market for a long time. Of late, the European Union is becoming stringent toward US digital service companies. Earlier, Amazon announced that it hoped to increase its total head count in the region to over 20,000 employees. Amazon aims to achieve this target by the end of the year. At least 2,800 new jobs will be created in 2019. The office in Munich is part of the same expansion project.
The new office in Munich will undergo collaborative efforts with other companies as well. According to Reuters, Boston Consulting Group will partner with AWS for creating a Digital Builders Showroom. The digital showroom will garner customer interest by offering a live demo of AWS cloud computing services. Amazon will also partner with Siemens to rope in the manufacturing sector. The partnership with Siemens will work toward designing and streamlining software that can automate manufacturing operations.
Amazon Web Services: New ventures in 2019
In addition to its office in Munich, AWS has forged other fundamentally strong ventures in 2019. In September this year, Amazon Web Services also joined hands with NexPlayer and Videon. The decision could improve the viewer experience. The agreement is expected to make AWS live streaming more efficient. NexPlayer is a front-runner to support high-quality playback. It also supports a variety of devices, which makes it more far-reaching. In comparison, Videon offers expertise to reduce latency in streaming services. Subscribers can expect to get an enthralling experience after integrating and synchronizing the two with AWS services.
Amazon Web Services announced plans for AWS Middle East to start a new revenue stream. Three new AWS units were set up in Bahrain at the end of July. These units will aid web hosting services, and AWS servers will be open to different kinds of business entities. The Bahrain Telecommunication Company, Batelco, will provide AWS with connectivity services.
Early in March, AWS ventured into Bogota, Colombia. It will work in tandem with a premier technical education institute in the region. AWS hopes to reach out to over 2,000 students in Colombia and train them in emerging cloud computing technology.
AWS also acquired CloudEndure, a company based in Israel, in early January. CloudEndure had been prominent since it started operations in 2012. It saw initial funding of $18 million from companies such as Dell Technologies, Infosys, VMware, and other global names. Although undisclosed, the acquisition value of CloudEndure was between $200 million and $250 million. AWS also announced the launch of its services in Sweden in the last week of December 2018.
How other US tech companies are faring in Europe
Many US tech companies are facing heat from the European Commission. Google (GOOGL) has been hit with fines for the last three consecutive years. The total of the fines from the European Commission is enormous, even for Google. Google settled its latest penalty of $1.1 billion with the French Ministry.
The European Competition Commission also fined Apple (AAPL) for violations. The commission cited cases against Google and Apple for the collection of personal data, the intent to create monopolistic regimes, and tax evasion.
Since AWS has already complied with most GDPR and data collection policies, Amazon is definitely on the right track.