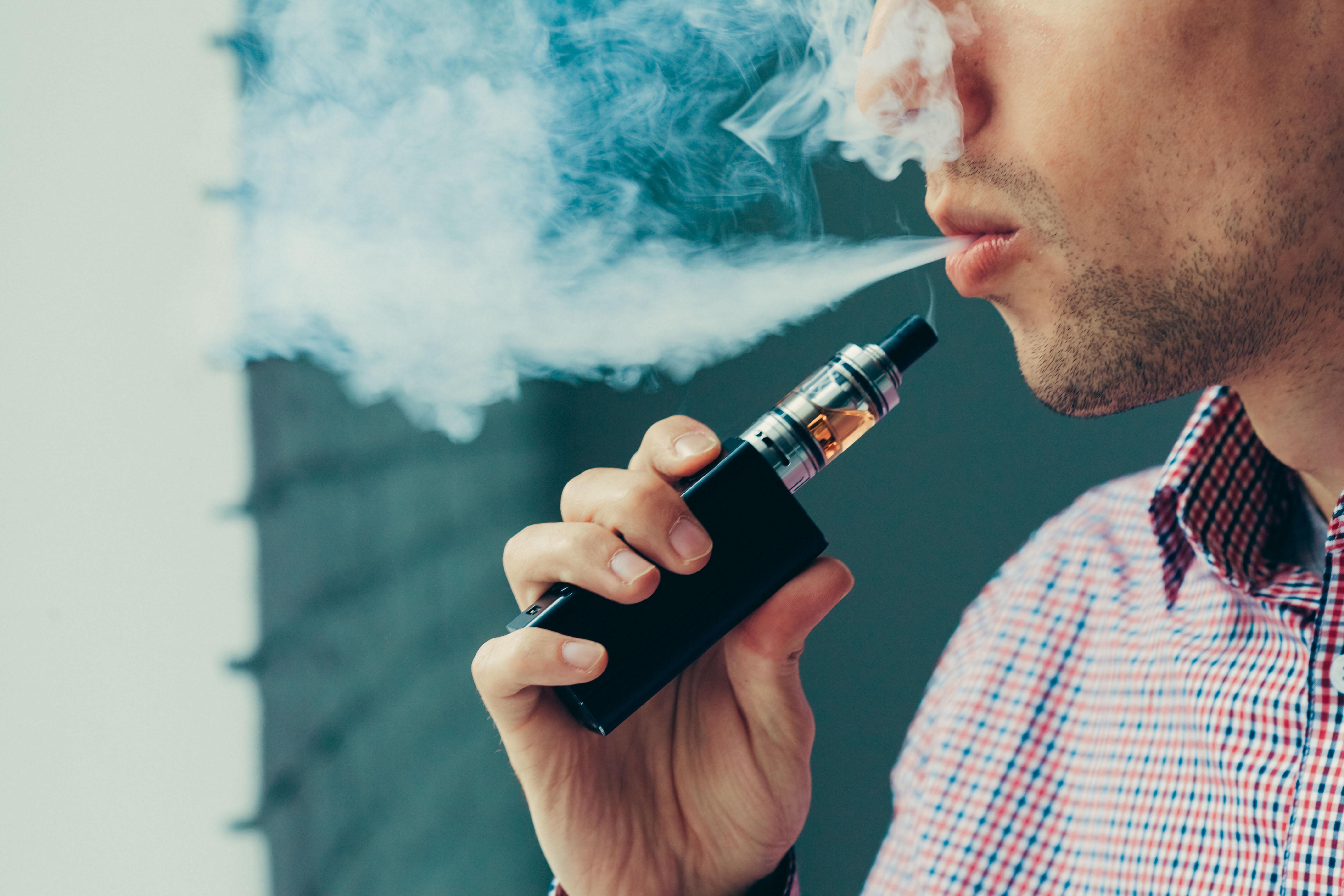 Vaping Risks: Health Canada's Warning, US Reports More Cases
By Sirisha Bhogaraju

Nov. 20 2020, Updated 12:05 p.m. ET
Health Canada issued a statement warning people about vaping risks. Health Canada's warning comes amid rising cases of illnesses, possibly caused by vaping, in several US states. The federal department asked Canadians to seek medical help if they encounter symptoms of pulmonary illness like a cough, shortness of breath, or chest pain.
Article continues below advertisement
Health Canada cautions against vaping
In the statement, Health Canada mentioned investigations by the FDA and CDC (Centers for Disease Control and Prevention) related to respiratory illnesses and one death caused by e-cigarette products. We discussed the Illinois death case. To learn more, read Vaping Warning by CDC should Worry Cannabis Players. On August 30, the FDA issued a statement about investigating 215 possible cases reported from 25 US states and additional pulmonary illnesses.
Health Canada stated that as of Wednesday, it hadn't found evidence of similar respiratory illnesses in Canada. The Public Health Agency of Canada asked provincial and territorial public health officials to report vaping-related pulmonary illness cases.
Also, Health Canada cautioned that pregnant women and young people shouldn't vape. Using vaping products purchased from illegal markets might pose additional threats. Health Canada provided information about vaping, including cannabis vaping. Notably, cannabis vaping products purchased from the illegal market might be harmful. The products aren't checked for quality and could be contaminated.
Article continues below advertisement
Situtation in the US gets worse
On Tuesday, the Oregon Health Authority disclosed an investigation into a death resulting from severe respiratory illness due to vaping cannabis. In Why Vaping May Not Be a Goldmine for Cannabis Players, we discussed that more students are using e-cigarettes. We also discussed that North Carolina's attorney general filed cases against companies selling vaping products.
On Thursday, the New York State Department of Health provided an update about its ongoing investigation into vaping-related illnesses. The health department disclosed that New York state reported 34 cases of severe pulmonary illness. Notably, all of the patients admitted to using various vape products. The department disclosed that laboratory tests indicated high levels of vitamin E acetate in most cannabis-vape samples. Now, the department has to figure out if vitamin E acetate might cause vaping-related illnesses. Notably, New York's medical marijuana program doesn't approve vitamin E acetate as an additive for authorized vape products.
Vitamin E acetate is a nutritional supplement that isn't known to cause any harm when ingested as a supplement. The vitamin isn't harmful when applied to the skin. However, the health department is investigating whether inhaling vitamin E acetate during vaping could be causing respiratory illnesses. The vitamin does have oil-like properties. 
Article continues below advertisement
Vaping concerns impact cannabis companies
San Francisco has banned e-cigarette use. On Wednesday, Michigan became the first state to ban flavored e-cigarettes. The bans and recent state and federal investigations into vaping might have a significant impact on cannabis companies' expansion plans. The main concern is the rise in vaping among youth. Notably, Juul Labs, the leading e-cigarette maker, has been heavily criticized for targeting young consumers.
Canopy Growth (WEED) (CGC) aims to enhance the sales of its Storz & Bickel vaporizers through a distribution agreement with Greenlane Holdings. Also, Pax Labs partnered with Aphria (APHA), Aurora Cannabis (ACB), Supreme Cannabis (SPRWF), and OrganiGram (OGI). These four companies will provide premium cannabis extracts in pods compatible with the PAX Era device. Notably, Pax Labs will offer PAX Era in Canada later this year after the second wave of legalization. The second wave would make cannabis extracts, edible cannabis, and topicals legal in Canada on October 17.
The increased scrutiny of cannabis-based vape products and more negative news might impact cannabis companies' stock movement. As of Thursday, Aphria, Aurora Cannabis, OrganiGram, and Supreme Cannabis stocks have risen 15.5%, 14.3%, 30.2%, and 10.1% YTD (year-to-date). In contrast, Canopy Growth stock has fallen 4.6% YTD.