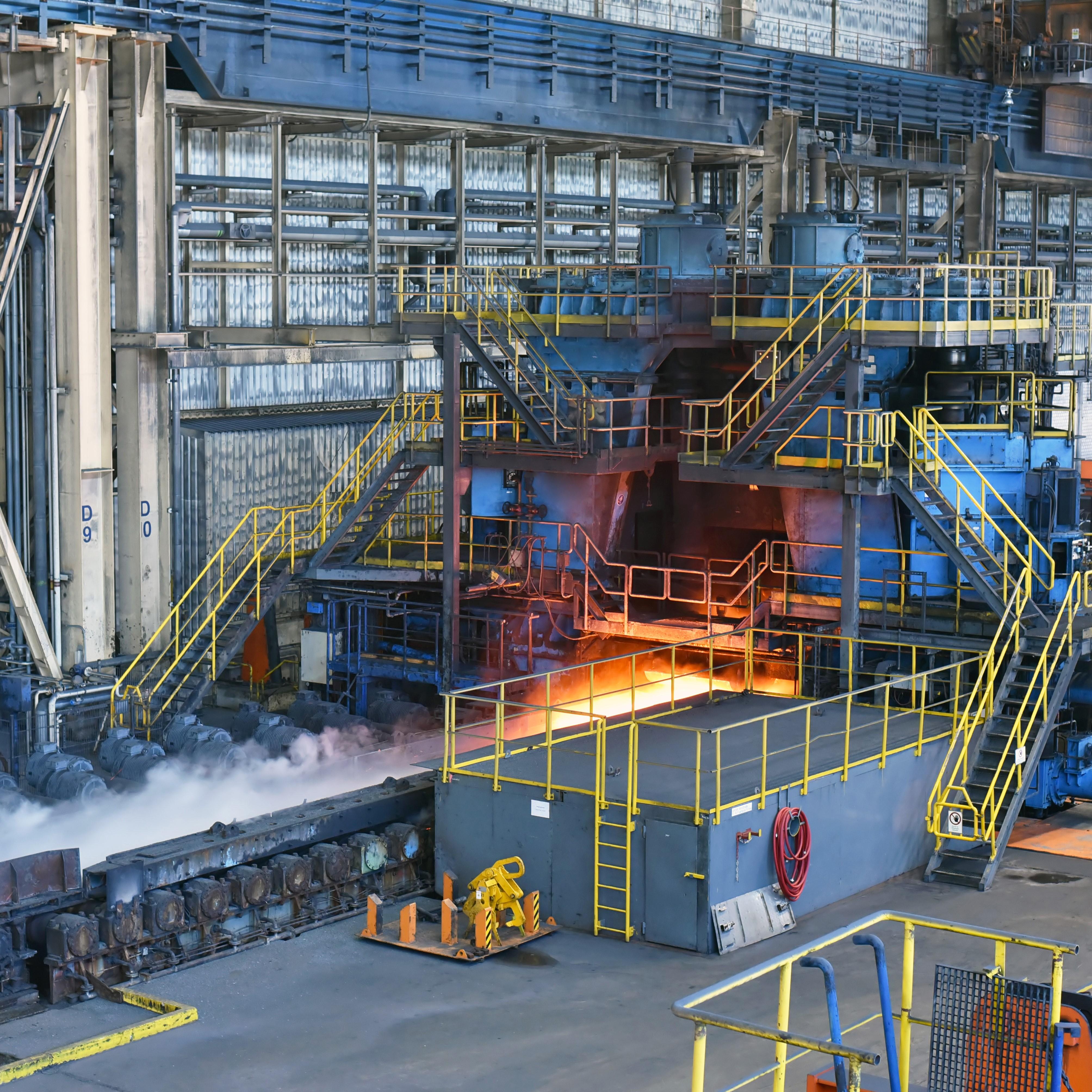 US Steel Imports Surge: Looking Beyond the Headlines
By Mohit Oberoi, CFA

Sep. 2 2019, Published 10:59 a.m. ET
US steel imports rose sharply in July. However, if we look beyond the headlines, we may find that things aren't as bleak as they seem.
US steel stocks are having a dismal year. U.S. Steel, Nucor, and AK Steel lost 38.7%, 4.1%, and 4.0%, respectively, in the first eight months of the year.
Article continues below advertisement
US steel imports
Steel imports are a key indicator steel investors track. US steel executives frequently blame imports they say are subsidized for the US steel industry's problems. Last year, US President Donald Trump slapped a 25% tariff on steel imports. Imports also fell in 2018 as it became expensive to import steel into the US. The downtrend continued this year.
July steel exports
In July, imports totaled 2.75 million metric tons. July imports rose more than 48% compared to June. That's an incredibly high figure at first glance. Furthermore, imports rose 1.3% YoY (year-over-year). While the number was modest, it was only the second time since April 2018 that imports had risen YoY. In absolute terms, July imports rose to their highest level since April.
Going by the headline numbers, we can see that July's data has plenty of bad news for US steel companies. US steel companies are having a dismal year. In the first eight months of 2019, U.S. Steel Corporation (X), AK Steel (AKS), and Nucor (NUE) fell 38.7%, 4.0%, and 4.1% respectively. US steel prices have been weak this year and are down sharply from their July 2018 highs.
Article continues below advertisement
Drilling deeper into US steel imports data
The 48% monthly rise in July imports looks concerning. However, this year, imports have generally whipsawed, as we can see in the graph above. US steel imports have fallen sharply in one month only to rebound in the next. Speaking specifically of July, imports fell sharply in May and June. May imports fell 28.2% YoY, while June imports fell 18.2% YoY. The sharp rise in July imports comes from a low basis of comparison. Also, imports were down on a yearly basis in the first seven months of 2019. Chinese steel exports have also fallen this year. Several countries have clamped down on Chinese steel exports following dumping complaints from the domestic steel industry.
Product breakup
Along with doing a statistical analysis, we also need to dig into the product data. The sharp rise in July imports is mainly the result of higher semifinished steel imports. Imports of blooms, billets, and slabs rose more than 280% in July compared to June. According to the American Iron & Steel Institute, July's finished steel imports rose only 6.6% compared to June. For US steel companies, it's finished steel imports that matter more.
The yearly rise in July imports was also the result of higher semifinished steel imports. Imports of most finished steel products, such as rebars, flat rolled steel, and oil country tubular goods, fell on a yearly basis in July.
What are the takeaways?
The July import data isn't as bleak as the headline numbers suggest. However, with Canada and Mexico getting Section 232 exemptions, US steel imports could rise somewhat in the coming months. US steel demand tends to taper down in the fourth quarter on low end-user demand and inventory destocking. In such a scenario, if imports also rise, they could put pressure on US steel prices. In June, U.S. Steel idled two of its US blast furnaces amid weak markets and falling steel prices. Last month also, U.S. Steel and ArcelorMittal (MT) announced layoffs at their tin mills.
Though US steel stocks have slumped, President Trump says the US steel industry is "thriving." Read US Steel Industry 'Thriving' Says Trump—Is It True? for more analysis.