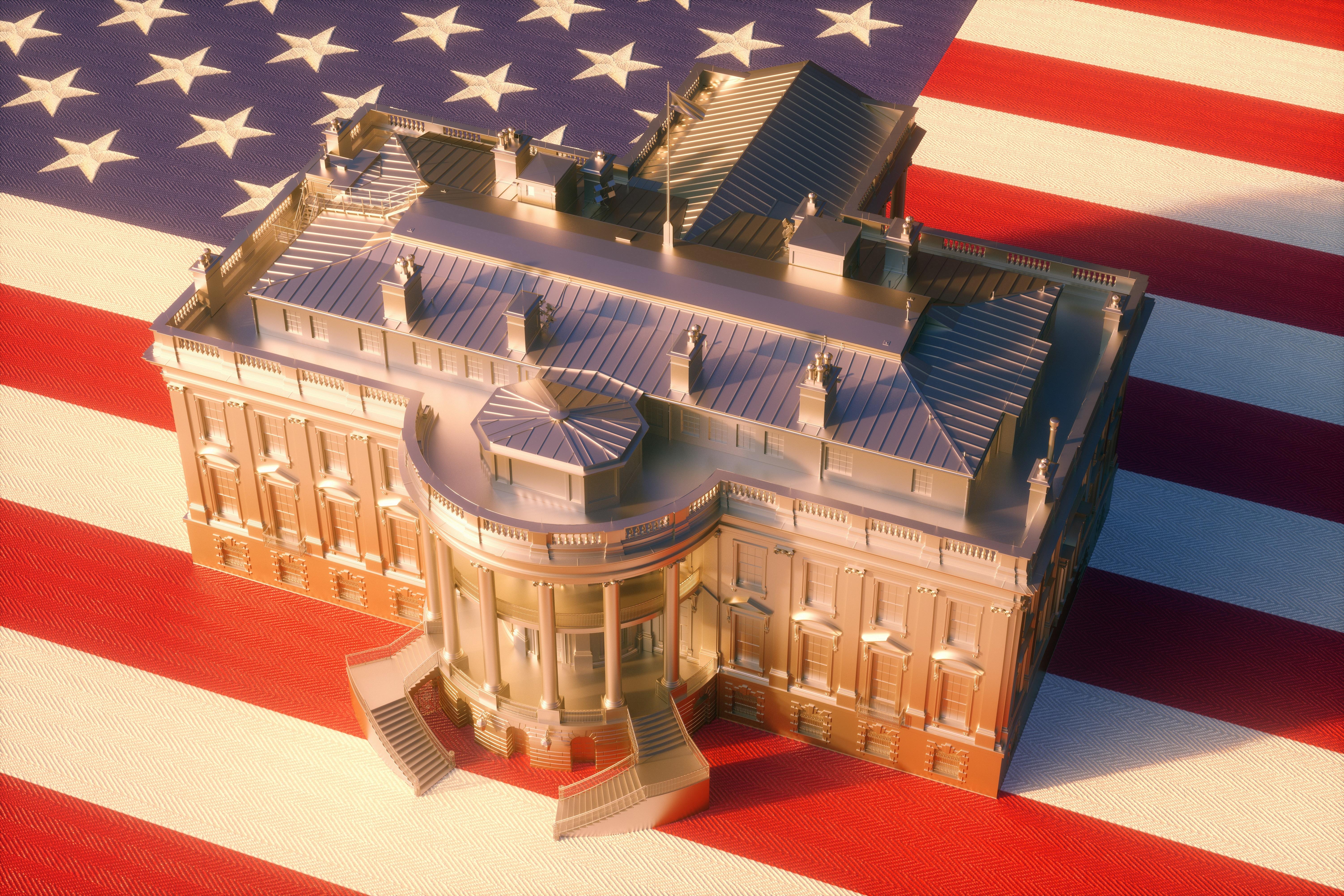 Trump Meets with General Motors CEO Mary Barra
President Donald Trump met Mary Barra, General Motors' (GM) CEO, on Thursday. General Motors has been on Trump's radar for quite some time, as he had tweeted about the company's declining American jobs. Trump didn't favorably view the support of California's fuel standards by GM's industry peers Ford, BMW, Volkswagen, and Honda. It's possible that Trump and Barra may have discussed these issues during their meeting.
According to media reports, Barra characterized the meeting as "productive and valuable," but she did not disclose further details. The meeting occurred right after a Bloomberg report noted that GM's domestic employment has fallen in the past several decades.
Article continues below advertisement
Trump tweets on GM's employment issue
Recently, Bloomberg reported that General Motors had fallen behind Ford Motor (F) and Fiat Chrysler Automobiles (FCAU) on the employment of UAW (United Auto Workers) workers. The report noted that GM had the most significant number of UAW workers about four decades ago. Plus, this report cited General Motor's increasing overseas operations as the reason for the fall in domestic employment.
Notably, General Motors is in the midst of a restructuring program to focus on business segments with high returns. GM unallocated about five US plants in 2019, allowing the company to save billions of dollars.
On August 30, President Trump tweeted, "General Motors, which was once the Giant of Detroit, is now one of the smallest auto manufacturers there. They moved major plants to China, BEFORE I CAME INTO OFFICE. This was done despite the saving help given them by the USA. Now they should start moving back to America again?"
In our view, Trump could have discussed the various means by which General Motors could create more jobs in the US.
California fuel economy standard
Notably, General Motors has not signed a deal with California on fuel standards. However, Honda (HMC), its partner in many business areas, has signed it. Notably, Ford, Honda, Volkswagen, and BMW have reached a voluntary deal with California on its fuel economy standards. This deal earned Trump's ire as these four automakers supported the restrictive California fuel standards.
On August 21, Trump tweeted, "Henry Ford would be very disappointed if he saw his modern-day descendants wanting to build a much more expensive car, that is far less safe and doesn't work as well, because execs don't want to fight California regulators."
California has challenged Trump on multiple issues, including education, healthcare, and the environment. With Ford and Honda siding with California regarding its fuel standards, Trump appears to hope the remaining auto companies, including GM, would support his stance.