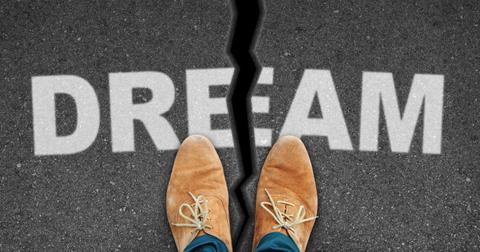 Trade War, Consumer Confidence Index Hit the Markets
By Mike Sonnenberg

Updated
Yesterday, President Trump chose the United Nations General Assembly as a platform to mount attacks on China's trade practices. The speech came days before the US and Chinese delegations are expected to meet in Washington for trade talks. Trump's remarks rekindled trade war worries, leading to a fall in the US and global indexes as well as the S&P 500 futures.
Yesterday, the S&P 500 (SPY) closed down 0.84% as it swung from gains to losses after the speech and dismal consumer confidence data. The tech-heavy Nasdaq (QQQ) lost 1.46% while the industrial-focused Dow Jones closed 0.53% lower yesterday. Today, the futures of all these indexes were in the red at 5:08 AM EDT. China hit back today, saying that Trump chose the wrong forum for his verbal attacks.
Global markets were also in the red today on the back of rising trade war worries. China's Shanghai Composite index lost 1% today while Hong Kong's Hang Seng lost 1.36%.
In Europe, Germany's DAX was trading 1.23% lower at 5:17 AM EDT while France's CAC40 was down 1.59% at the same time. India's indexes, which rallied on tax cuts in the past three trading sessions, also retreated today.
Article continues below advertisement
Consumer stocks in focus
Rising trade war worries and weak consumer confidence index data hampered consumer stocks, particularly those with exposure to China. Chinese e-commerce giant Alibaba (BABA) declined over 3% yesterday and was 0.5% lower in premarket trading today at 5:39 AM EDT.
Alibaba has lost 7.6% since the trade war escalated in May. Alibaba's American rival, Amazon (AMZN), lost 2.45% yesterday and was 0.5% in the red in premarket trading at 5:05 AM EDT.
Because Amazon's Echo devices are affected by the trade war, Amazon is looking to shift its production to Vietnam. Weak consumer confidence and low consumer spending go hand in hand, hampering retailers and e-commerce giants like Amazon and Alibaba.
Apple (AAPL), which also relies on China and consumer sentiment, pared most of its gains on dismal consumer confidence data and Trump's remarks. AAPL opened higher yesterday but ended the day down 0.48%. Apple was down 0.54% in premarket trading at 5:50 AM EDT.
Apple's contractors, such as Foxconn, manufacture most of Apple's products in China. In particular, the tariffs that should become effective on December 15 are expected to pressure Apple's margins.
Auto stocks were also under fire from Trump's comments and consumer confidence data. Tesla (TSLA) lost a whopping 7.47% yesterday as its Chinese rival, NIO, reported a dismal quarter. Plus, the shareholder lawsuit alleging that Elon Musk knew about SolarCity's financial troubles before proposing the acquisition to Tesla's board didn't help the stock. Weak consumer confidence data and Trump's comments added to Tesla's slide.
Tesla is working to reduce the impact of the tariff war by building a Gigafactory in China. By producing the Model 3 in China, Tesla expects to sidestep the trade war and reduce manufacturing costs. GM and Ford also ended the day in the red.
Article continues below advertisement
Semis under pressure in the trade war
Semiconductor stocks, which have been at the forefront of the US-China trade war due to their exposure to China and Huawei, also suffered from the market rout. Qualcomm (QCOM) lost 2.6% yesterday. QCOM stock fell again in today's premarket trading, dropping 0.44% at 5:05 AM EDT.
Qualcomm earns 65% of its revenues from China, with Huawei accounting for more than 10%. Broadcom (AVGO), which lost 1.1% yesterday, was down 3.65% in premarket trading at 7:44 AM EDT today. Broadcom earns over half its revenues from China.
Since May, Qualcomm has lost 12.7% on trade war worries while Broadcom has lost 11.3%. Intel has lost 2.4% during the same period.
Yesterday, Intel (INTC) and Micron (MU) lost 2.12% and 2.2%, respectively. Intel derives about 25% of its revenues from China while Micron relies on China for over half its revenues.
With new tariffs on cellphones and electronics becoming effective on December 15, it could get worse for semis. Gartner expects global semiconductor revenue to fall 9.6% year-over-year to $429 billion in 2019.
Consumer confidence shaken in September
In our September 3 article Trade Deal: Wake Me Up When September Ends, I discussed the risks that could occur if some progress isn't made on the trade deal in September. We're seeing some of those risks emerging now.
Yesterday's consumer confidence data clearly shows that the trade war is affecting consumer sentiment. The manufacturing PMI reading, although up since its recent lows, is still subdued. Job growth is slowing. Factories leaving China are not coming back to the US.  The bond yields are subdued. Savers are at a loss in the current low-yield environment, and it could get worse if the trade war prolongs.
However, the biggest victim of a prolonged trade war could well turn out to be President Trump, who is running for reelection in 2020. To mitigate the economic stress resulting from the trade war, Trump is asking the Fed to loosen its pursestrings to drive expansion. So far, the Fed hasn't budged.
Yesterday, Speaker of the House Nancy Pelosi opened a formal impeachment inquiry into President Trump. If consumer confidence continues to go south and other economic indicators flash red, Trump's burden could become even heavier.