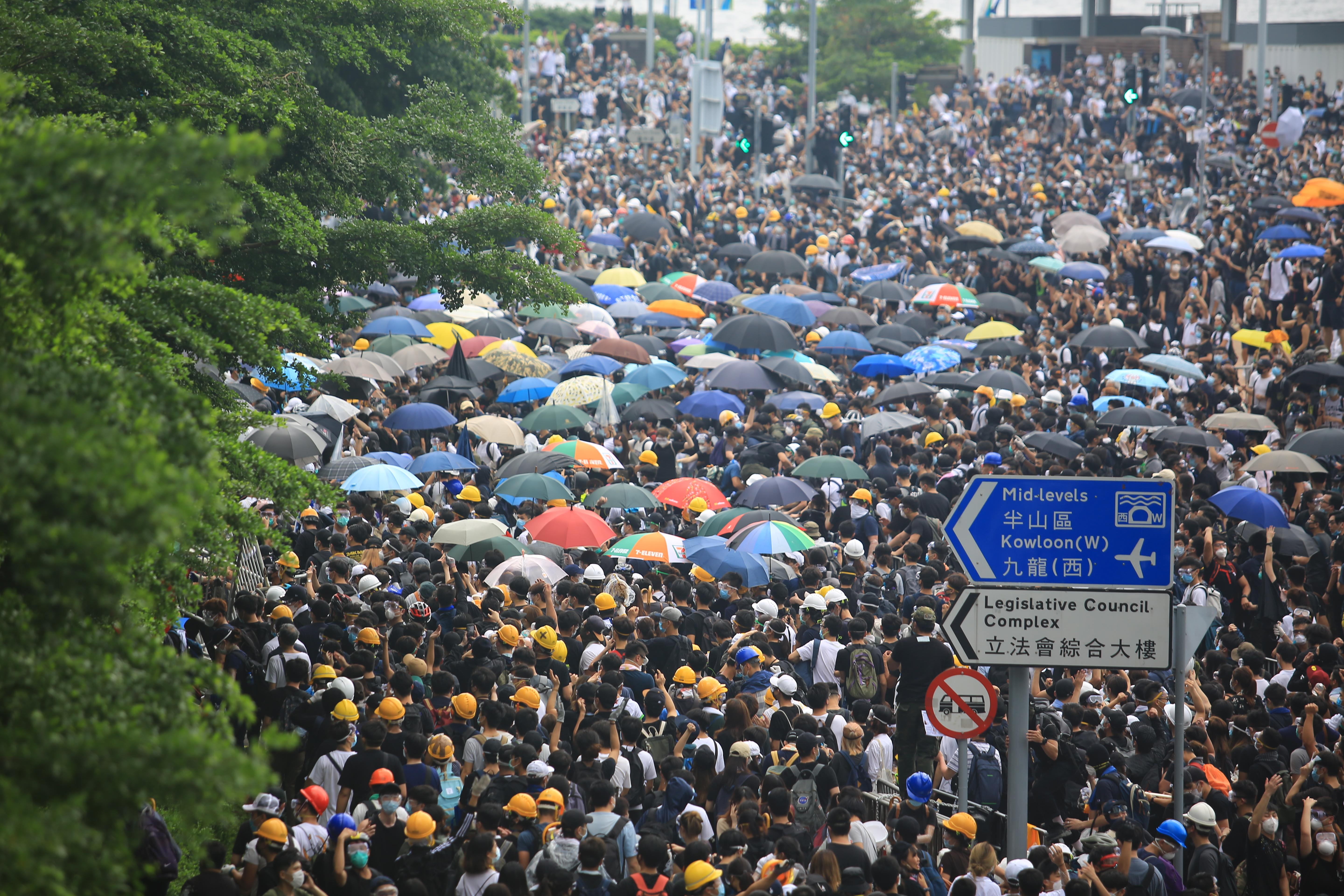 Trade Talks: Will Hong Kong Endanger Negotiations?
By Rabindra Samanta

Sep. 19 2019, Updated 12:23 p.m. ET
The ongoing crisis in Hong Kong could impact the trade talks between US and Chinese deputies. The US might bring new legislation on the Hong Kong crisis. On Thursday, Nancy Pelosi, the speaker of the House of Representatives, supported the Hong Kong Human Rights and Democracy Act of 2019. The bill aims to periodically review China's influence on Hong Kong's civil liberties. Notably, the bill says "the Department of Commerce shall report annually to Congress on China's efforts to use Hong Kong to evade U.S. export controls and sanctions." The bill also says, "Hong Kong is part of China but has a largely separate legal and economic system."
Article continues below advertisement
China won't be happy!
Hong Kong is critical to China both from a political and business point of view. Hong Kong has the fourth-largest stock exchange in terms of the market capitalization of publicly traded securities. Overall, Hong Kong is a prominent financial center in Asia. From a trade perspective, Hong Kong enjoys a special status from the US. Chinese e-commerce company Alibaba (BABA) planned a public offering worth $15 billion. However, Alibaba postponed listing stocks in the Hong Kong stock exchange due to protests.
How trade talks impact market
Social unrest in Hong Kong increased the rift between the US and China. Both sides blamed each other for the crisis. The S&P 500 Index (SPY) has risen 2.4% in September due to hopes of a partial or complete trade resolution. Since 2018, the uncertainty around global trade policy has slowed economic growth. In 2019, the world GDP growth rate will likely contract by 30 basis points compared to last year. The figure is based on IMF data.
The trade talks between US and Chinese deputies will start today. US and Chinese representatives will lay down the framework for talks scheduled in October. Any sign of disagreement could increase the volatility in the stock market. The CBOE Volatility Index has fallen 26.5% in September.
In July, the trade talks weren't successful. On August 1, President Trump brought $300 billion worth of Chinese goods under tariffs. China retaliated by weakening its currency. The country also imposed tariffs on US imports. Last month, the yuan fell 3.9% against the US dollar. A weaker Chinese yuan also impacts other countries' trade with China. The US-China trade war is an important reason behind the slowdown in Germany. Notably, Germany is the biggest economy in the Eurozone and the fourth-largest economy in the world.