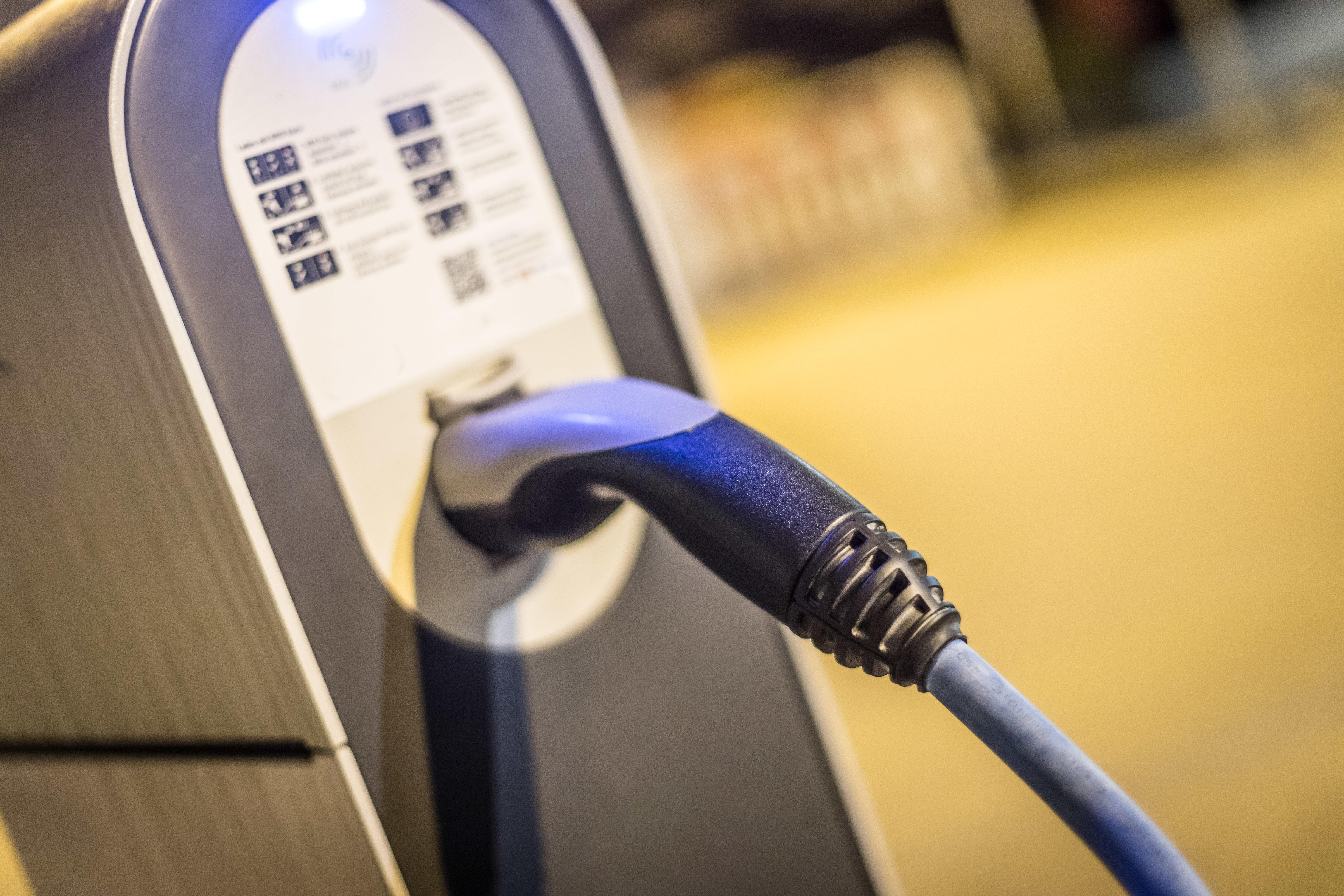 Tesla's Range: Can It Outpace the Competition?
By Anuradha Garg

Sep. 13 2019, Published 2:31 p.m. ET
Tesla (TSLA) has been successful in maintaining an edge over its competition for a long time, highlighted by its range. Before we discuss Tesla's range in detail, let's see how it compares to its peers with respect to other parameters.
Article continues below advertisement
Tesla's range: Edge over the competition
Mass-market producers such as General Motors and Nissan have entered the electric vehicle (or EV) space. Premium automakers such as Jaguar, Audi, BMW, and Daimler have also entered this market, increasing the competition.
However, Tesla cars have a distinctive personality and market presence. Let's look at the primary factors that differentiate Tesla from other EVs on the market.
Battery manufacturing
One of Tesla's distinctive features is the company's heavy investment in battery manufacturing. Batteries are the most expensive component of an EV, contributing to the majority of the cost structure for a particular automaker. Tesla's first-mover advantage and scale in EV production have enabled it to produce higher-quality batteries at relatively lower costs.
Article continues below advertisement
Tesla's EV battery technology: One of the best
In May, Teslarati cited advanced battery material expert Ravindra Kempaiah in its battery technology report. Kempaiah noted that a significant challenge faced in EV battery technology is the ability to balance three components: energy density, cost, and cycle life.
Tesla has stayed ahead of its competition in this space by its choice of cylindrical cells. According to Kempaiah, this provides several advantages in terms of performance, cost, and flexibility. He added that Tesla uses a liquid-cooled thermal management system while other automakers use a more economical air-cooled system. Plus, Tesla's approach maximizes battery longevity and performance.
Tesla's supercharger network
Tesla's supercharger network is another factor differentiating it from the competition. The company currently has 1,604 superchargers with 14,081 supercharges. Teslarati reported that its supercharger network was listed as its "competitive moat" by Morgan Stanley analyst Adam Jonas. That being said, the company might already be losing this edge as its vehicles are fast outpacing the supercharger network.
Article continues below advertisement
Tesla's range differentiates it from the competition
Another major edge Tesla has over its rivals is its longer range, which indicates the distance an EV can travel between two charges. Range anxiety is an electric vehicle driver's fear that the battery will run out before the destination, and it's a primary consideration for potential EV buyers. A strong supercharger network helps mitigate this fear for potential customers.
Why is Tesla's range so robust?
As far as range is concerned, Tesla still enjoys an advantage over its competitors. Its range is one of the company's big advantages over the so-called Tesla killers.
Some Tesla models offer more than a 300-mile range on a full charge. The Tesla Model S's long-range mode offers a range of 370 miles, and the Model 3's standard mode provides a 240-mile range.
Most of the recent EV launches haven't been able to beat the ranges of Tesla's early models. Sandy Munro, CEO of manufacturing consulting firm Munro & Associates, told Business Insider that while legacy automakers use existing parts while designing a new part, Tesla's entire focus has been on EVs from the beginning.
Article continues below advertisement
Business Insider also spoke with Munro & Associates' Mark Ellis, the firm's senior master of lean design and battery consultant. Ellis referred to Tesla's Model 3, noting, "It's the best design of any battery pack I've seen so far." He also attributes Tesla Model 3's higher range to the motor, which he noted has a favorable ratio between its weight and power.
Sacrificing range for long-term durability?
However, Jalopnik has a different point of view. According to several Audi E-Tron diagrams provided to Jalopnik, some premium EVs sacrifice range to ensure long-term durability.
While that might be true, Tesla's models don't seem to have issues with durability. As long as consumers are getting the best of both worlds at a significantly lower price (regarding Tesla's Model 3), we expect them to go for that.
Tesla's advantages to wane over time
However, investors should note that Tesla can't maintain all these advantages over the competition indefinitely. Some of the current advantages enjoyed by Tesla come from building to scale and lowering costs. When deep-pocketed legacy automakers, startups, and big tech companies dive into this space, some of these advantages could diminish or vanish.
In our view, Tesla should maintain its focus on service quality to retain its edge. In August, the company lost an order from a German car rental company due to service quality issues. Along with expanding international operations, the company would also need to ramp up its service infrastructure.