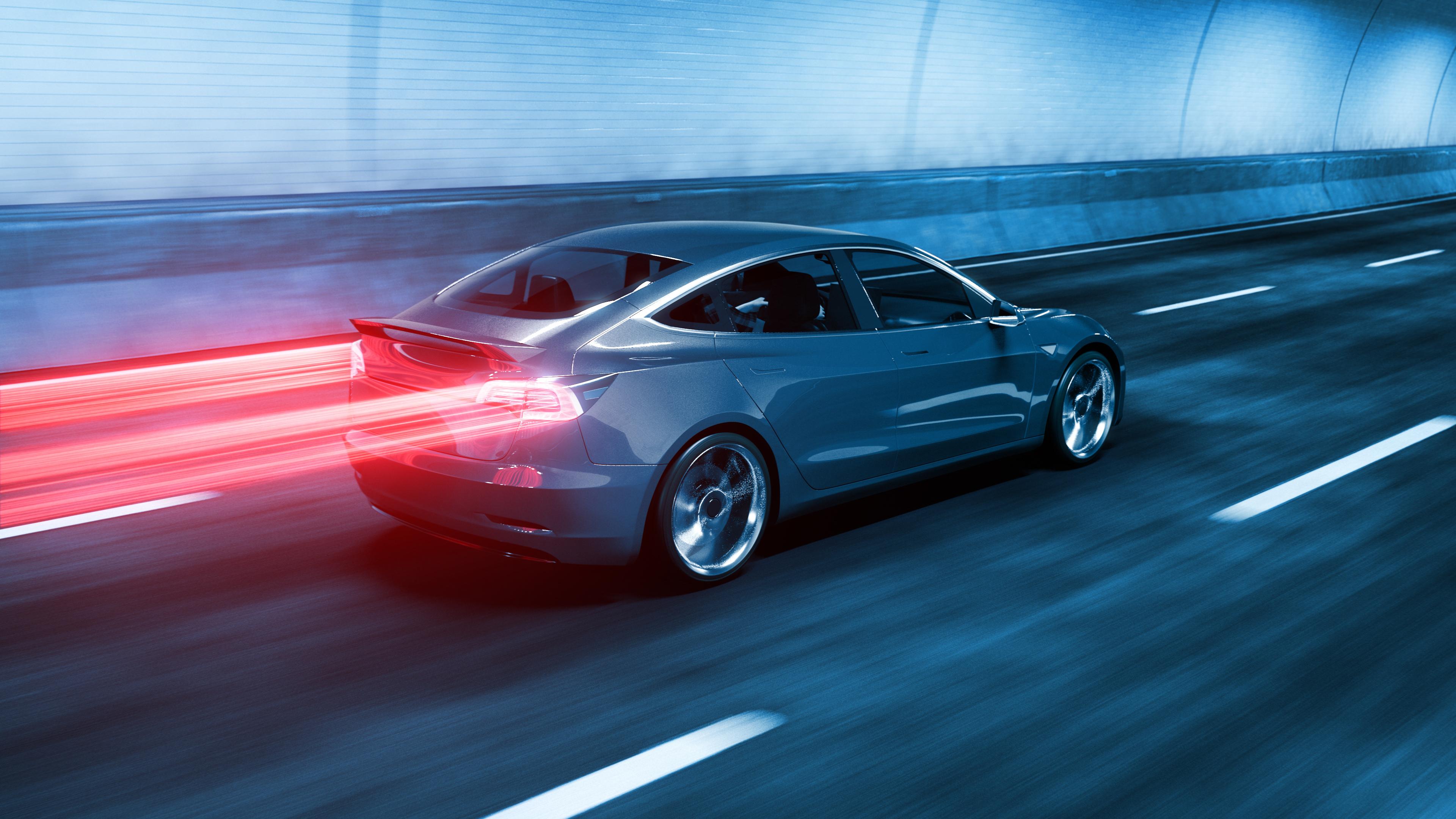 Tesla Turnaround Catalysts: China and Model Y Progress
By Anuradha Garg

Sep. 18 2019, Updated 11:51 a.m. ET
Tesla (TSLA) stock has tanked over 26% year-to-date as of September 17. This fall in Tesla's stock price marks a huge underperformance compared to the broader market in the same period. The S&P 500 (SPY) and the Dow Jones Industrial Average (DIA) are up 20.4% and 16.4%, respectively.
Tesla's second-quarter results disappointed investors. The company reported a larger-than-expected loss during its results release. Higher executive turnover at the company also shook investor confidence. Let's take a look at some catalysts that could help Tesla make a turnaround in profitability in the near to medium term.
Article continues below advertisement
Deutsche Bank's take on a Tesla turnaround
The question on everyone's mind is whether the company can recover its losses. Another question bothering investors is whether the company can become sustainably profitable in the near future. On September 17, Teslarati reported that Deutsche Bank was presenting its takeaways from its meeting with Tesla's head of investor relations, Martin Viecha. These takeaways addressed the issues surrounding the company in greater detail.
Turnaround in the next 12 months
As per Deutsche Bank analyst Emmanuel Rosner, reported by Teslarati, Tesla is bullish about its prospects. Tesla also believes that the next 12 months could be a turning point for its profitability. Teslarati reported that according to Rosner, the key catalysts for the company in the near term include "stable Model 3 ASP, strong initial UK demand, and large demand potential from Europe and Korea markets."
Article continues below advertisement
Model 3 sales
Investors should note that the Model 3 has emerged as one of the best-selling EVs (electric vehicle) for Tesla. In 2019, the company started shipping the vehicle to Europe and China. The Model 3 has taken any new market in which it's been launched by storm. As per The Driven, globally, the Model 3 sold almost three times as many units as its nearest competitor the first half of 2019. The website reported that compared to the sale of 128,000 Tesla Model 3s, the next biggest competitor, China's BJEV, sold 49,000 EU-series.
In the first seven months of the year, Tesla's Model 3 was the best-selling EV in the US and Europe. The Model 3 also became the third-best-selling car in the United Kingdom in August. This was an impressive feat given that Tesla started delivering the Model 3 in the UK market in late June. Also, the Model 3's sales in August represented about 89% of the total sales of battery EVs in the UK. This strong initial demand from the UK was cited as one of the key catalysts for Tesla in the near term.
Article continues below advertisement
Demand potential from European and South Korean markets
The company listed large potential from European and South Korean markets as another driver. Tesla launched its Model 3 in South Korea in August amid consumer frenzy. While South Korea's EV market is smaller than in many other countries, EV sales have grown impressively there. In 2018, 32,000 EVs were sold in South Korea—more than total EV sales there in the previous six years.
Europe to offset Chinese weakness for Tesla?
Europe is also turning out to be a very important market for Tesla. In fact, according to Bloomberg, Wedbush analyst Daniel Ives believes the Model 3's steady demand in Europe could offset some of Tesla's weakness in China. You can read about this in detail in Can Tesla's Europe Demand Offset Its China Weakness?
Also, unlike in the US and China, the demand for EVs in Europe rose in July. According to InsideEVs, EV sales in Europe rose 34% YoY to about 36,000 units in the month.
In its filing for the fourth quarter of 2018, Tesla said, "The market opportunity for Model 3 in Europe and China exceeds North America based on the most recent sales of mid-sized premium sedans."
Article continues below advertisement
Path to a turnaround: Chinese production, Model Y ramp-up, and FCAU credits
Apart from the above-mentioned drivers mentioned by Tesla during a meeting with Deutsche Bank, a few other catalysts could propel the company toward profitability over the next 12 months. These, as reported by Teslarati, include Chinese production, Model Y production, and a large ramp-up in credits from the Fiat Chrysler Automobiles (FCAU) deal.
Tesla Model 3 production ramp-up in China
Tesla's domestic production of Model 3s in China is one of the big catalysts markets are looking forward to. The pace of the construction of Tesla's China Gigafactory has been very impressive. Within just eight months of the start of construction, Tesla has ramped up the facility to a level that's surprised analysts and Tesla bears.
On September 12, the facility received comprehensive acceptance after verification by Chinese officials. As per Teslarati, now that inspections for Phase 1 have been completed, Tesla could start trial production runs of the Model 3 soon. Read Tesla Gigafactory 3: A Step Closer to Model 3 Production for more about how Tesla will benefit from its local production of the Model 3 and the Model Y in China. The move should help the company not only with volumes but also with its profitability goal.
Article continues below advertisement
Model Y ramp-up
Tesla expects to start producing the Model Y in fall 2020. It expects this model to generate higher margins than its Model 3. The Model Y will be an SUV, so it will be priced higher than the Model 3. Its production costs, however, won't be much higher than the Model 3's, as there's a high level of component overlap between the two.
Fiat Chrysler credit deal with Tesla
Apart from these drivers, Fiat Chrysler Automobiles has agreed to purchase CO2 credits from Tesla to meet emission targets and avoid fines in the US and Europe. These credits will be worth 1.8 billion euros, according to the Financial Times in a May 2019 report. The purchased credits from Tesla will account for about 80% of FCAU's CO2 compliance in 2020. The Times noted that FCAU is expected to increase the production of electric and hybrid vehicles after 2020 to meet higher emission targets on its own. These credits, on the other hand, will boost Tesla's profits and cash flows.