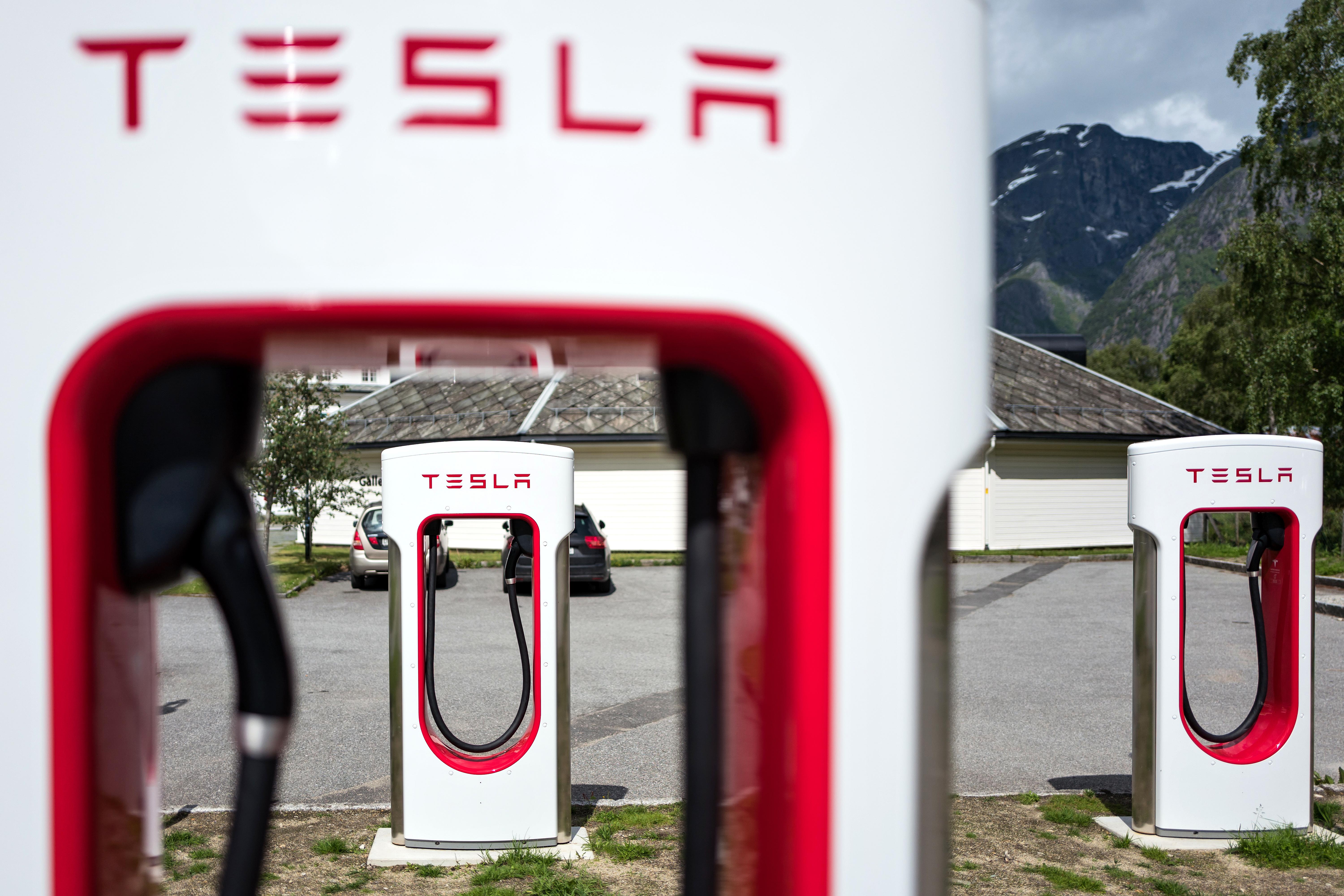 Tesla Stock: Why Analysts Think It's Undervalued
By Anuradha Garg

Sep. 12 2019, Published 11:10 a.m. ET
Tesla (TSLA) stock has lost more than a quarter of its value year-to-date. The fall represents a significant underperformance compared to the broader markets. The S&P 500 (SPY) and the Dow Jones Industrial Average (DIA) have risen 20.0% and 16.2%, respectively.
Article continues below advertisement
Why has Tesla stock underperformed?
The stock's major deceleration started after its second-quarter results. The company reported bigger-than-expected losses for the quarter. Tesla also announced the departure of CTO JB Straubel. Investors are also concerned about the demand for electric vehicles and the company's path towards profitability.
JMP Securities analyst is positive on Tesla stock
Despite these concerns, some analysts are positive on the company. After the stock sell-off, some analysts think that it's undervalued. As reported by Yahoo Finance, according to Tipranks, JMP Securities analyst Joseph Osha said, "Tesla's leading competitive position in the electric vehicle market supports [his] positive stance on the stock." He said that competitors "weak" product launches make him "even more confident that Tesla can hold on to its leading position."
Article continues below advertisement
Tesla's ahead of its peers
Tesla's vehicles, especially its Model 3, have drawn crowds. Model 3 is the best-selling model among EVs in the US and Europe. According to InsideEVs, for the first seven months of the year, Model 3 sold more than 80,000 units in the US. Notably, Model 3's two next biggest competitors, the Toyota Prius and Tesla Model X, just beat the 10,000 mark, according to Inside EVs. In Europe, Tesla's Model 3 was the top-selling EV model from January to July, according to a report from InsideEVs. Model 3 was the third best-selling car in the United Kingdom in August just two months after it launched.
"Tesla-killers" haven't lived up to the name
While every new EV launch was seen as a potential "Tesla-killer," none of them lived up to the hype. Recently, Porsche launched its all-electric Taycan, which could have challenged Tesla's Model S. However, Taycan's price is higher, while the range is lower than its Tesla counterpart. General Motors (GM) launched the Chevrolet Bolt. Despite the Bolt's lower price and first-mover advantage, it didn't take much hype away from Tesla. Audi and Jaguar also launched models to take on Tesla's cars but their sales have been underwhelming.
Article continues below advertisement
Osha is concerned about Tesla's leadership
Osha is positive about Tesla's leadership position in the EV space. However, he's concerned about Tesla's leadership. As reported by Yahoo Finance, according to Tipranks, Osho said that it's "difficult to understand how Elon Musk's failure to develop a stable team of executives can be rationalized as typical or acceptable Silicon Valley founder behavior." The issue has been one of the major criticisms of CEO Elon Musk's style of leadership. Several Tesla bears and bulls also pointed out the issue.
High executive turnover 
Tesla's higher executive turnover concerns investors. Earlier this year, Musk announced the departure of Tesla's former CFO, Deepak Ahuja, which triggered a huge sell-off in the stock. A Bloomberg report, citing a Bernstein analyst, said that Tesla's executive turnover is higher than other technology companies.
In fact, James Anderson from Baillie Gifford, Tesla's largest shareholder after Musk, spoke to Barron's. He said, "We wouldn't be against him having a different role." He also said, "I don't think he needs to be CEO." To learn more, read Why Elon Musk Doesn't Need to Be Tesla's CEO.
Article continues below advertisement
Analysts' ratings and target price 
Osha has a target price of $337 on Tesla stock, which implies an upside of 36% compared to its closing market price on Wednesday. Analysts covering the stock are deeply divided about the company. According to Thomson Reuters, 32 analysts cover Tesla stock. Among the analysts, 31% recommend a "buy," while 41% recommend a "sell." The average target price is $253. However, the target prices vary from $140 to $400.
Macquarie analyst is optimistic about Tesla stock 
Macquarie analyst Maynard Um has a similar thesis on Tesla. As reported by Teslarati, citing a Street Insider report, Um reiterated his "outperform" rating on Tesla. He has a target price of $400 on the stock, which implies a potential upside of about 62%. Um also remains optimistic about the stock given its lead over rivals. He cited Tesla's lead over Porsche, "particularly in terms of software and pricing," as reported by Teslarati.
Article continues below advertisement
Analyzing bears' argument
There isn't a dearth of naysayers for Tesla. Needham & Company analyst Rajvindra Gill remains in the bear camp for Tesla. As reported by Yahoo Finance, he said, "We believe the automaker will continue to take steps to boost its deliveries at the expense of its bottom line."
Upcoming catalysts 
Tesla will need to deliver consistently on its deliveries and execute new models on schedule to shut down its bears. The upcoming Model Y could address the company's margin concerns. We'll have to see how the adoption of that model pans out. Notably, investors eagerly await any new release from the company.
Recently, Musk hinted that the company might unveil its first electric pickup truck in November. Read Could Tesla Dominate the Electric Pickup Truck Market? to learn more. Another big catalyst for Tesla stock going forward could be the start of its China Gigafactory, which is expected to start production by the end of this year. Read Could Tesla's China Gigafactory Be Its Secret Weapon? to learn more.