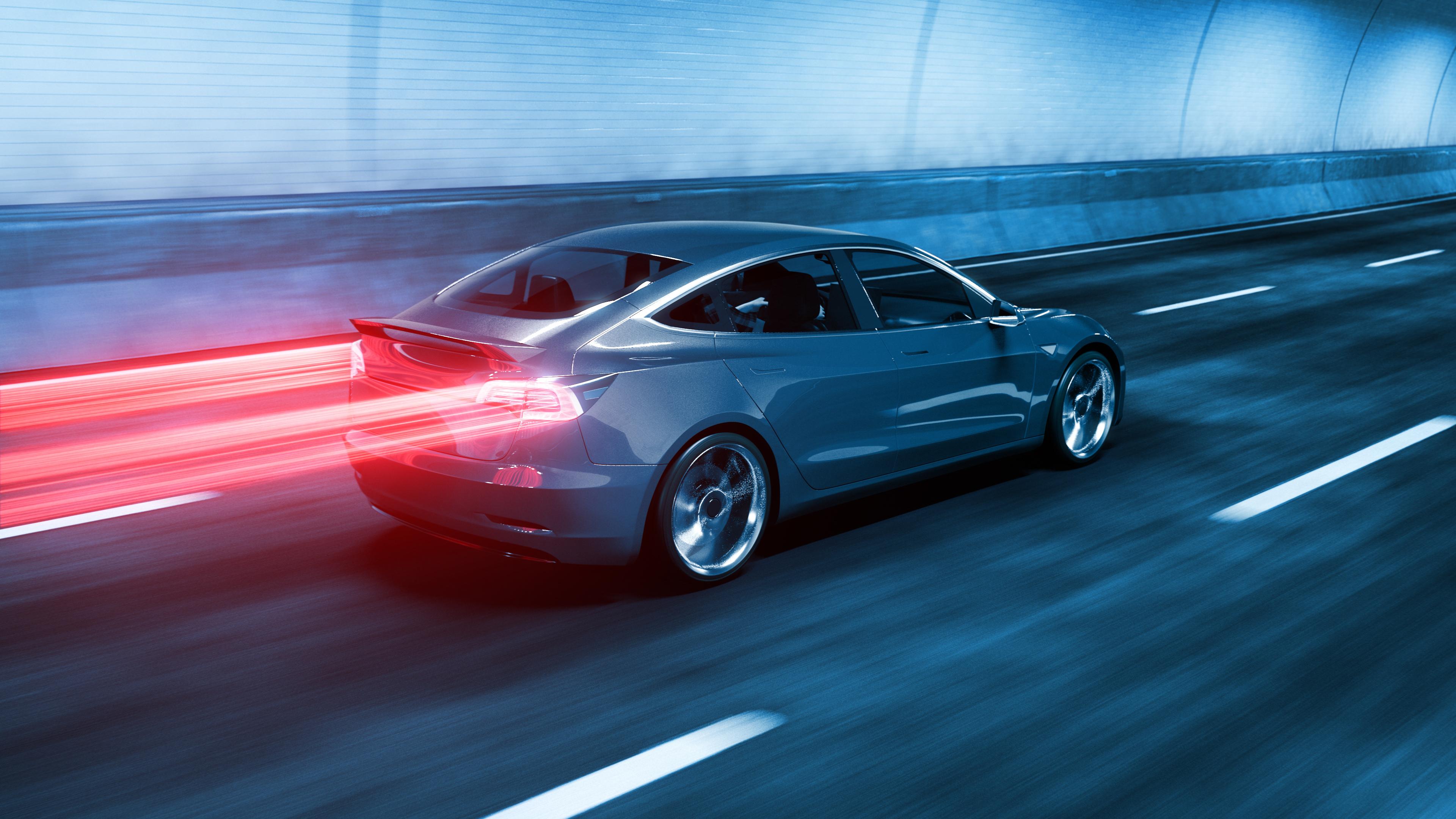 Tesla Deliveries: Do Analysts Expect a Record Q3?
By Anuradha Garg

Sep. 26 2019, Published 5:21 p.m. ET
Tesla (TSLA) expects to report its third-quarter delivery numbers late next week. Before we dive into the expectations for the automakers' delivery estimates, let's have a look at its stock price performance.
Article continues below advertisement
Tesla's stock performance versus peers
Tesla (TSLA) stock has been trading with a year-to-date loss of about 31%. In comparison, the S&P 500 (SPY) and the NASDAQ Composite (QQQ) have returned nearly 19% and 23%, respectively.
Meanwhile, legacy automakers Ford (F), Fiat Chrysler (FCAU), and General Motors (GM) have returned 20.3%, 10.9%, and -0.6%, respectively. Tesla's Chinese rival NIO (NIO), on the other hand, has lost more than 68% so far this year. Its profitability concerns are at the forefront as far as the decline in its stock is concerned.
Tesla expected to report deliveries next week
Tesla is expected to report its third-quarter deliveries next week. Delivery numbers for automakers are a crucial driver for investors and analysts, as they give the first preview into the company's likely revenues and margins.
Investors should note that NIO nosedived after it reported lower-than-guided deliveries for August. Its guidance for the third quarter was also lower than expected. You can read NIO Nosedives: Q2 Results and Guidance Underwhelm for more on this topic.
Article continues below advertisement
Tesla achieved delivery record in Q2
During Q2 2019, Tesla delivered a record 95,200 vehicles. This number implied sequential growth of 51% and 134% year-over-year. Tesla also topped analysts' estimate of 91,000 for the quarter.
Tesla's Model 3 was the main driver behind this huge surge in deliveries during Q2. Model 3 contributed to over 81% of Tesla's total deliveries in the second quarter, compared to just 45% in Q2 2018. The company started shipping Model 3 overseas in 2019. Another factor that likely drove Tesla's deliveries during the quarter was the reduction in the tax credit for Tesla cars starting on July 1.
Wall Street analyst consensus for Tesla's deliveries in Q3
The Wall Street consensus for Tesla's third-quarter deliveries is 98,000. Due to the July 1 reduction in the tax credit for Tesla vehicles, investors don't have that incentive to bring forward their purchases to the third quarter. This could act as a negative catalyst for deliveries in Q3 compared to Q2.
Since the end of the second quarter, Tesla has launched Model 3 in several overseas markets, including South Korea, Australia, the UK, and New Zealand. This could act as an offsetting force to the reduction of tax credits in the US.
Article continues below advertisement
Wedbush and RBC Capital on Tesla deliveries
According to Barron's, Wedbush analyst Dan Ives expects Tesla to report deliveries in the range of 88,000–90,000. Ives noted, "All eyes on the Street will be focused on whether the company can deliver enough vehicles over the goal line in the coming days to hit the Street's target range for 95,000 to 100,000 units, which in our opinion is an unlikely event."
Ives previously noted that the demand for Tesla Model 3 is steady in Europe. The analyst thinks that steady demand in Europe should help offset some of Tesla's weakness in China.
As reported by CNBC, RBC Capital's Joseph Spak increased his estimate of Tesla deliveries from 86,300 to 97,200 vehicles during the third quarter. Spak expects stronger-than-expected sales from Europe.
Tesla's steady demand in Europe
For more about this topic, please read Can Tesla's Europe Demand Offset Its China Weakness? Further, Tesla's deliveries during Q3 should also get help from new markets for Model 3 added by Tesla in Europe. On August 23, Tesla tweeted that its Model 3 cars will be available in Poland, Hungary, Romania, and Slovenia.
We also noted in Could the Tesla Model 3 Disrupt the UK EV Space? that Tesla's Model 3 became the third-best-selling car in the United Kingdom in August. According to CNBC, Spak noted, "However, we continue to believe valuation is stretched with a lot of good already baked in."
Article continues below advertisement
Baird and Credit Suisse's take on Tesla's deliveries
CNBC also noted Baird's delivery estimates for Q3. Baird's Ben Kallo believes that Tesla should surprise to the upside in the third quarter. He is estimating deliveries of over 95,000 from the company. CNBC reported that Kallo said, "We think expectations are low and believe shares could react positively if the company achieves sequential growth in deliveries (~95k +)."
On the other hand, Credit Suisse maintained its below-average target of 84,000 deliveries, as noted by CNBC. The firm added that Tesla could report stronger numbers as well, but larger concern for the automaker would relate to its third-quarter margins. Despite delivering a record number of vehicles in Q2, Tesla reported in higher-than-expected losses in the period. The market took this event negatively and the stock tanked.
You can check out our detailed analysis of Tesla's delivery estimates in Can Tesla Top Its Q2 Deliveries Record with a Q3 Push? Tesla is trying to make a typical quarter-end push to meet its delivery targets, including free supercharging and discounting inventory vehicles. Apart from delivery numbers, we believe the automaker needs to focus on margins for its stock to make a meaningful turnaround.