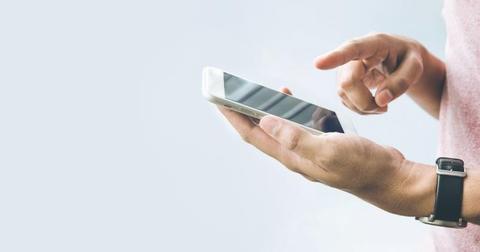 T-Mobile Reports Strong Postpaid Momentum in Q2
By Ambrish Shah

Updated
In the second quarter, T-Mobile's (TMUS) branded postpaid phone churn rate continued to decline year-over-year. In the second quarter, the wireless carrier reported a record-low branded postpaid phone churn rate of 0.78%. This was lower than its churn rate of 0.95% in the second quarter of 2018. This trend shows that T-Mobile has attracted and retained customers.
The reduction in the branded postpaid phone churn rate resulted from ongoing improvements to T-Mobile's network quality and enhanced customer service. Notably, the lower churn rate helps wireless carriers reduce the acquisition expenses associated with acquiring subscribers. Comparatively, AT&T (T) posted a postpaid phone churn rate of 0.86%, while Sprint (S) has a churn rate of 1.78%.
Article continues below advertisement
During last week's Goldman Sachs 28th Annual Communacopia Conference, T-Mobile CFO Braxton Carter discussed the company's postpaid momentum. Carter noted that for the last three quarters, T-Mobile had a lower postpaid phone churn rate than AT&T: "We've closed the gap on our network versus the duopoly."
He added, "Very, very excited about the future, and we're very pleased with the momentum that we've created over the last seven years under John's leadership with the Un-carrier, and that momentum is powerful."
Carter also noted that T-Mobile's net promoter score (or NPS) is "off the charts."
T-Mobile's Q2 performance
In the second quarter, T-Mobile delivered adjusted earnings per share of $1.09, which not only surpassed consensus estimates by 12.4% but also rose 18.5% YoY. Its revenues grew 3.9% YoY to $10.98 billion in the second quarter, while it missed analysts' expectation of $11.13 billion by 1.4%.
In Q2 2019, its net subscriber base increased by 1.75 million, which was more than the previous quarter's 1.65 million subscriber additions and 1.58 million subscriber additions in Q2 2018.
At the end of Q2 2019, T-Mobile had a customer base of approximately 83.05 million, which is 9.8% higher than in Q2 2018. In the second quarter of 2019, T-Mobile added 710,000 postpaid phone customers and 131,000 prepaid customers.
Article continues below advertisement
Merger with Sprint
The proposed $26.5 billion merger deal between T-Mobile and Sprint is in trouble right now. According to a FierceWireless report, "FCC Commissioner Geoffrey Starks has called on the agency to put its review of T-Mobile and Sprint's pending merger on hold until an investigation into Sprint's apparent misuse of millions in Lifeline subsidies is resolved."
The merger contract also faces a court challenge from 18 state attorneys general. The lawsuit alleges that the combination could harm competition and customers. The court trial is slated to begin on December 9. Please read Is the T-Mobile-Sprint Merger in Trouble? to learn more.
Stock returns
On Thursday, T-Mobile stock fell 1.01% and closed at $79.00, with a $67.5 billion market capitalization. Plus, the stock is trading 7.3% below its 52-week high and 31.75% above its 52-week low. Wall Street analysts estimate that T-Mobile stock could increase 12.1% over the next 12 months.
T-Mobile stock has gained 24.2% this year through September 26. AT&T and Sprint returned 31.0% and 6.4%, respectively, this year.
On Thursday, Sprint stock fell 2.37% and closed at $6.19. AT&T stock closed at $37.38, which was unchanged from its previous closing price.
Read Where Could T-Mobile Stock Go from Here? and Pennsylvania Joins States to Stop T-Mobile–Sprint Merger to learn more.
You can also read How Will the T-Mobile-Sprint Merger Impact Consumers?