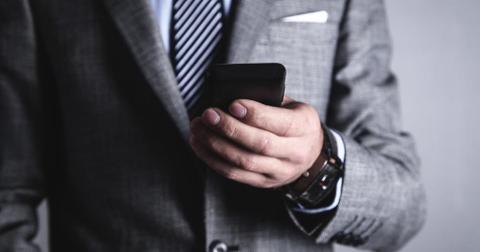 Sprint Stock Drops 9.7% in August—What's Next?
By Ambrish Shah

Updated
Sprint (S) stock fell 9.7% in August and closed at $6.79. It rose 0.7% in the last five trading days of August. The stock is currently trading 15.8% lower than its 52-week high of $8.06, and it's trading 24.8% higher than its 52-week low of $5.44.
Although Sprint stock fell in August, it has risen 16.7% since the start of 2019 and 10.8% in the trailing 12 months. Among its peers, AT&T (T) and T-Mobile (TMUS) have risen 10.3% and 18.2%, respectively, in the trailing 12 months. On August 30, AT&T stock rose 0.31% and closed at $35.26, while T-Mobile stock rose 0.05% to $78.05.
Sprint's market capitalization is $27.8 billion, while AT&T and T-Mobile have market caps of $257.6 billion and $66.7 billion, respectively.
RSI and MACD
Sprint's 14-day RSI (relative strength index) score is 46, which suggests that investors are neutral toward the stock. Sprint's 14-day MACD (moving average convergence divergence) is -0.01. A negative MACD level denotes a downward trading trend.
Analysts' recommendations on Sprint stock
Of the 19 analysts covering Sprint, two recommended a "buy" for the stock, three recommended a "sell," and 14 recommended a "hold."
Analysts have an average 12-month target price of $6.77 for Sprint stock, with a median target price of $6.00. That means Sprint is currently trading at a premium of 11.6% to median analyst estimates.
Technical levels
Based on its August 30 closing price, Sprint stock was trading 0.1% below its 20-day moving average of $6.80, 2.3% below its 50-day moving average of $6.95, and 2.0% above its 100-day moving average of $6.66. On the upside, the company's immediate key resistance lies near $6.85, while $6.73 could act as an immediate key support level on a daily basis.
In the trading session on August 30, Sprint stock closed near its Bollinger Band midrange level of $6.80. This value indicates that the stock is neither oversold nor overbought.
Revenue and earnings expansion
Sprint had reported adjusted EPS of $0.01 on revenue of $33.6 billion in fiscal 2018 (year ended March 31). Analysts expect Sprint's sales to fall 2.2% year-over-year to $32.87 billion in fiscal 2019 and to fall 1.0% YoY to $32.53 billion in fiscal 2020. Analysts also expect the telecom company to post adjusted EPS of -$0.10 in fiscal 2019 and -$0.09 in fiscal 2020.
Merger with T-Mobile
The proposed merger agreement between Sprint and T-Mobile is inching closer to completion. However, the deal is currently facing a lawsuit opposing the transaction on antitrust concerns. The trial is scheduled to start in December.
According to an August 29 Bloomberg report, "Sprint Corp. is unlikely to be a meaningful competitor as a standalone wireless company in the coming years because it's struggling financially on multiple fronts with no end in sight, T-Mobile US Inc. said in response to a lawsuit by states seeking to block their merger."
According to the report, "Sprint has been steadily losing subscribers and market share, while struggling with a 'huge debt load' and cash flow that's been overwhelmingly negative, T-Mobile said in a court filing Wednesday in Manhattan."
In July, T-Mobile received regulatory approval from the US Department of Justice to purchase Sprint for $26.5 billion. Last month, FCC Chairman Ajit Pai also officially recommended approving the combination.
Read T-Mobile Asks Court to Clear the Sprint Merger and T-Mobile: Oppenheimer's Views before Sprint Merger to learn more about the merger deal.