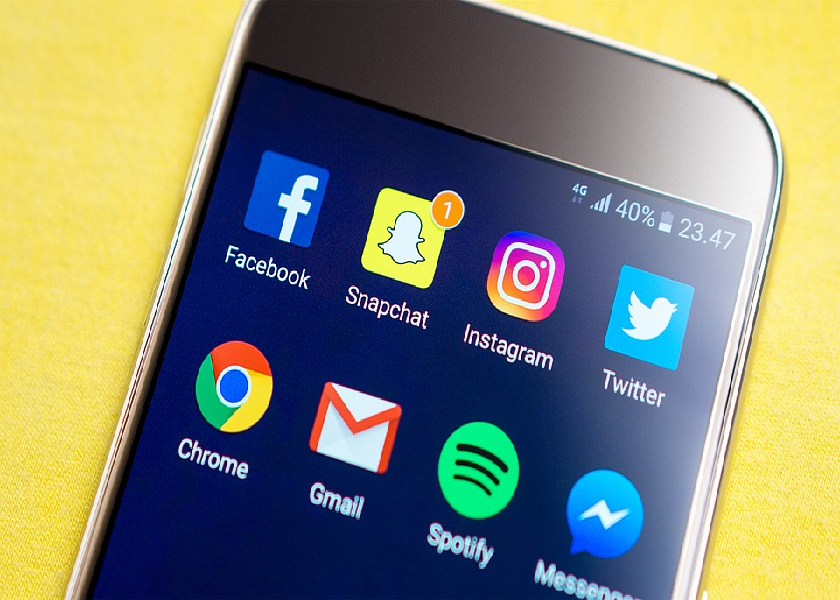 Snap Stock: Should Investors Place Bets Now?
By Sophia Nicholson

Sep. 13 2019, Updated 7:35 a.m. ET
Snap (SNAP) stock has been rising since the beginning of 2019 after struggling in 2018. The stock has returned around 186.2% YTD (year-to-date). Snap stock rose 3% on Thursday and closed at $15.77. At the closing price of $15.31, Snap's market capitalization is $21.8 billion.
Notably, Snap stock has outperformed Facebook (FB), Twitter (TWTR), and the broader markets this year. While Facebook has gained 43.01%, Twitter has risen 50.3% YTD. The S&P 500 has risen 20.1% during the same period.
Article continues below advertisement
Is Snap stock a buying opportunity?
Snap wants to drive its user base higher to compete with Facebook and Twitter. The company's focus on AR (augmented reality) technology and the mobile gaming business will likely drive the stock.
In the second quarter, Snap added 13 million users. The company had 4 million user additions in the first quarter. The improvement came after sluggish growth in the user base for three consecutive quarters. The higher user base fueled Snap's revenues. In the second quarter, Snap's revenues of $388 million beat analysts' estimates by 7.9% and also grew 48% YoY (year-over-year).
The company expects better-than-expected DAUs (daily active users) of 205 million–207 million for the third quarter. The expected DAUs would be higher than 186 million users the previous year. Snap expects upbeat revenue guidance of $410 million–$435 million for the third quarter. Analysts expect the company's third-quarter sales to be 46% YoY. For 2019 and 2020, analysts expect Snap's sales to grow 43.7% and 34.1%, respectively.
So, should you buy Snap stock now? We'll discuss the company's driving factors. We'll also discuss the metrics that impact Snap stock.
Article continues below advertisement
Snap's user base
The improved version of Snap's app and its growing popularity among younger Millennials has given it an edge over Facebook. Notably, Facebook's DAUs grew 8% YoY in the second quarter to 1.59 billion. We also think that the recent partnership with Spotify (SPOT) could boost Snap's user base.
The Snapchat app download has also been a critical metric for Snap's user base. Recently, a Guggenheim analyst cited in a Bloomberg report that Snapchat had stronger DAU growth compared to other social media apps, based on SimilarWeb's August data. According to the report, Snapchat's DAUs grew 3.2% in the third quarter among Android users. Snapchat's growth beat Pinterest (PINS) and Facebook's growth rate sequentially. While Pinterest's growth was 2%, Facebook and Instagram's platforms gained 0.5%. Snapchat was also the second most installed app in the US in the second quarter with around 10 million downloads—up 18% YoY.
Focus on AR technology
Snap is emphasizing AR technology, which is gaining a huge market. Snap users love Snapchat's AR features, which let them add effects in Snap images. The company launched its next generation of AR lenses in July. In August, Snap announced that it raised around $1.1 billion to fund AR and other investments. The company launched Spectacles 3 smart glasses in an effort to push into the fast-growing AR space. Reportedly, AR technology has boosted user engagement. In the second quarter, around 7 million–9 million DAUs were AR lenses users.
Article continues below advertisement
Mobile gaming business
We think that Snap's expansion in the mobile gaming business will likely boost its stock price. Snap launched its first original game, Bitmoji Party, in May. Another game, Tiny Royale, which was produced by Zynga, is also doing well. Recently, Evercore ISI analyst Kevin Rippey upgraded Snap stock. He bets on Snap's gaming business. The analyst upgraded Snap's rating to "outperform" with a target price of $20 on the stock. Reportedly, Rippey expects Snap to achieve gaming revenues of about $350 million by 2022.
Analysts' recommendations on Snap stock
Overall, analysts have given Snap a "hold" rating. Among the 40 analysts, 24 recommend a "hold" rating on the stock. As of Friday, 11 analysts recommend a "buy," while five recommend a "sell." The number of analysts with a "buy" rating increased over the past few months. On June 13, there were six "buy" ratings on Snap stock. On July 13, eight analysts recommended a "buy." Last month, ten analysts recommended a "buy" rating. Analysts are gradually changing their stance to a "buy" on Snap stock.
Currently, analysts have an average 12-month target price of $16.38 on Snap stock. On Thursday, the stock was trading at a discount of 3.7% to analysts' 12-month target price. The company's median target price is $17.00 as of the same date.
Technical levels
Snap's 14-day RSI (relative strength index) score is 49.38, which indicates that investors are neutral on the stock. Notably, an RSI reading above 70 indicates that a stock is in "overbought" territory, while an RSI level below 30 means that the stock is in "oversold" territory.
On Thursday, Snap stock closed near its Bollinger Band middle-range level of $15.82. The value shows that the stock isn't overbought or oversold at the current level.
We think that Snap stock has a strong user base. The stock has great upside potential due to investments in upcoming technology and products. However, Snap stock might take time to outperform its peers. We think that investors might find the stock attractive for the long term.