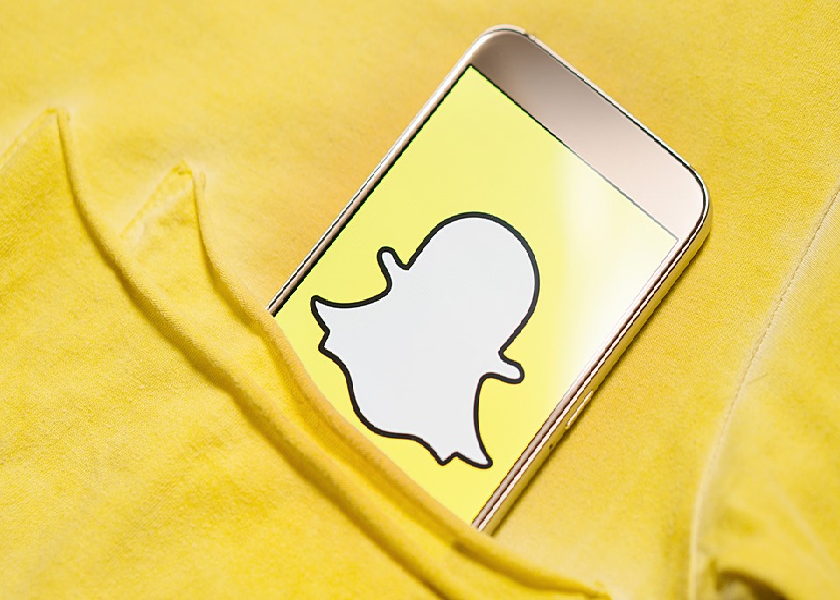 Snap Stock Rose: Are Analysts Gaining Confidence?
By Sophia Nicholson

Sep. 17 2019, Updated 11:16 a.m. ET
Snap (SNAP) stock has risen more than 4% during the trading session today as of 10:34 AM ET. The stock was also trending high in pre-market trading.
Article continues below advertisement
Snap stock is on a growth trajectory
The shares rose after a Wall Street analyst raised its rating and target price on the stock. Susquehanna analyst Shyam Patil upgraded Snap stock. Susquehanna increased the rating from "negative" to "neutral" and the target price from $12 to $18. The analyst is optimistic that Snap's ad trends and growing users will drive the stock.
Notably, Snap stock ended 1.5% lower on Monday and closed at $15.76. At the closing price, Snap's market capitalization stands at $21.7 billion. The stock is trading 14.2% lower from its 52-week high of $18.36. Snap stock is trading around 227% higher than its 52-week low of $4.82. The stock reached its 52-week high at the end of July.
Overall, Snap stock has recovered significantly in 2019 after facing troubles last year. The stock has been hot since the beginning of 2019. Snap has gained around 186% this year. The stock has also outpaced Facebook (FB), Twitter (TWTR), and the broader markets this year. While Facebook has gained 42.1%, Twitter has increased 48.8% year-to-date. The S&P 500 has risen 19.6% during the same period.
Amid the stock rally, on September 4, Snap CEO Evan Spiegel sold 2.10 million shares for $15.86 per share. Reportedly, Spiegel sold more than $565 million worth of Snap stock in the last three years. Among other CEOs, Facebook and Amazon (AMZN) have sold millions of their company's shares. Facebook CEO Mark Zuckerberg sold around 1.6 million shares worth about $296 million in August. Amazon CEO Jeff Bezos sold $1.8 billion worth of his stock in Amazon in late July.
Article continues below advertisement
Analysts' views on Snap stock 
Looking at analysts' rating in the past three months, more than half of the analysts covering Snap have a "hold" rating on the stock. However, analysts have gradually moved from "sell" to "buy" ratings on the stock this year.
The analysts with a "buy" rating increased their stance on Snap stock over the past three months. As of June 17, 17.9% of the analysts had "buy" ratings, which changed to 20.5% on July 17, 25% on August 17, and then 27.5% today.
The analysts with a "sell" rating declined in the past three months. In June and July, around 15.4% of the analysts had a "sell" rating on the stock, which decreased to 12.5% in August, and to 10% so far in September.
Currently, analysts have given Snap a 12-month target price of $16.57 on the stock. On Monday, the stock was trading at a discount of 4.9% to analysts' 12-month target price. The median target price is $17.00 as of Monday.
What's ahead?
Snap's user base is growing steadily. The user base has boosted the company's revenues. Snap's focus on AR (augmented reality) technology and the mobile gaming business are also driving the stock higher. The mobile gaming business will likely add to the company's advertising revenues.
The growing user base has increased investors' confidence. The growth fueled Snap's second-quarter revenues by 48% YoY (year-over-year). Snap added 13 million users in the second quarter, while it added 4 million users in the first quarter. Currently, the company has 500 million monthly active users. The growth in Snap's user base comes from the updated version of its app and an increased focused on AR technology. Snap's recent partnership with Spotify will likely attract more users to its platform.
The company expects to have 205 million–207 million daily users for the third quarter. The third-quarter forecast is higher than 186 million daily users in the third quarter of 2018. Snap also expects its third-quarter revenues to grow by $410 million–$435 million. Analysts expect the company's third-quarter sales to increase 45.9% YoY. For 2019 and 2020, analysts expect the sales to increase 43.7% and 34.1%, respectively.