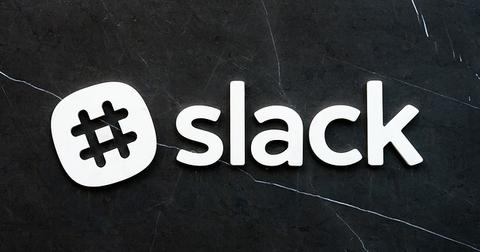 Slack: Will Its 2Q Earnings Arrest the Stock's Downfall?
By Mike Sonnenberg

Updated
Slack is scheduled to announce its second-quarter earnings today after the market closes. The second-quarter earnings will be the first earnings release for the company since it went public in June.
Slack (WORK) seems to have lost steam since July. The company made headlines with an astonishing public debut without bankers' help. After losing 10.9% in July, the stock fell more in August with a 14.3% loss. On Tuesday, Slack closed 0.42% up after remaining volatile throughout the day. The S&P 500 (SPY) lost 0.69% on Tuesday due to the escalating trade war. The tech-heavy Nasdaq (QQQ) ended 1.11% in the red.
Article continues below advertisement
What do analysts expect?
The analysts surveyed by Reuters expect Slack to report $141.25 million in revenues for the quarter ending July 31. The company will likely continue to post EBITDA and net losses during the quarter. The company isn't expected to be profitable for a few years.
Among the 16 surveyed analysts, five recommend a "strong-buy," four recommend a "buy," and seven recommend a "hold." The average target price in one year is $38.93, which is around a 38% upside from the current price.
Slack's growth is slower
In Slack's first earnings results after its public debut, the market will be watching for signs of pressure on its growth. The company went public with an eye-popping valuation on the promise of growth. The company is valued at almost 25x its forecasted fiscal 2020 revenues of $600 million. Slack's fiscal 2020 ends on January 31, 2020. However, the company hasn't proven that its product has the ability to be a mass product. From over 100% in fiscal 2017–2018, the company's revenue growth fell to 82% in fiscal 2018–2019. In the current fiscal year, the growth rate will likely decelerate to 50%.
Any large negative surprises in the second-quarter revenues will raise questions about the company's growth prospects and valuation. To justify the valuation, the company will have to grow faster and more sustainably.
Article continues below advertisement
More competition
Slack's competitors are raising their stakes. Microsoft (MSFT), which thought about buying Slack, is focused on its competing product called "Microsoft Teams." The nearly three-year-old app might have already passed Slack. The app has 13 million daily active users. Microsoft Teams is part of the Microsoft family and its Office 365 suite. Being part of the Microsoft family helps Microsoft Teams with integrations and marketing. Microsoft partners can offer a free six-month Microsoft Teams trial to their Microsoft Exchange and Office 365 Business customers.
Facebook is also revamping its "Facebook Workplace" product. However, the company hasn't disclosed the number of customers using Facebook Workplace for some time. The product had 30,000 customers in November 2017. However, Facebook has access to 2.7 billion users spread across its platforms. The sheer scale could help the company market Facebook Workplace to a larger audience.
While the market for Slack seems large, the company is growing slower than Microsoft Teams. The markets will be watching for metrics like user base growth, the number of paying customers, and daily active users in Slack's second-quarter earnings report.
Metrics to watch in Slack's earnings report
To learn about how fast companies are adopting Slack, watch for the number of companies using it. In January, Slack was used by over 600,000 organizations. Strong adoption growth might give the markets some confidence in Slack's sustainability.
Just the growth in companies using Slack isn't enough for its revenue growth. Watch for the number of companies paying. In January, only about 88,000 companies out of more than 600,000 paid for Slack. The rest of the companies used the free version.
Frequency of usage, as gauged by daily active users, is also an important metric to watch in Slack's second-quarter earnings. The company had about 10 million active users in January. To prove that Slack can withstand competition from Microsoft Teams, it needs to show strong growth in daily active users.
Market participants will be watching for cues from Slack's second-quarter earnings to justify or adjust the valuation. Be ready for some wild action in Slack stock!