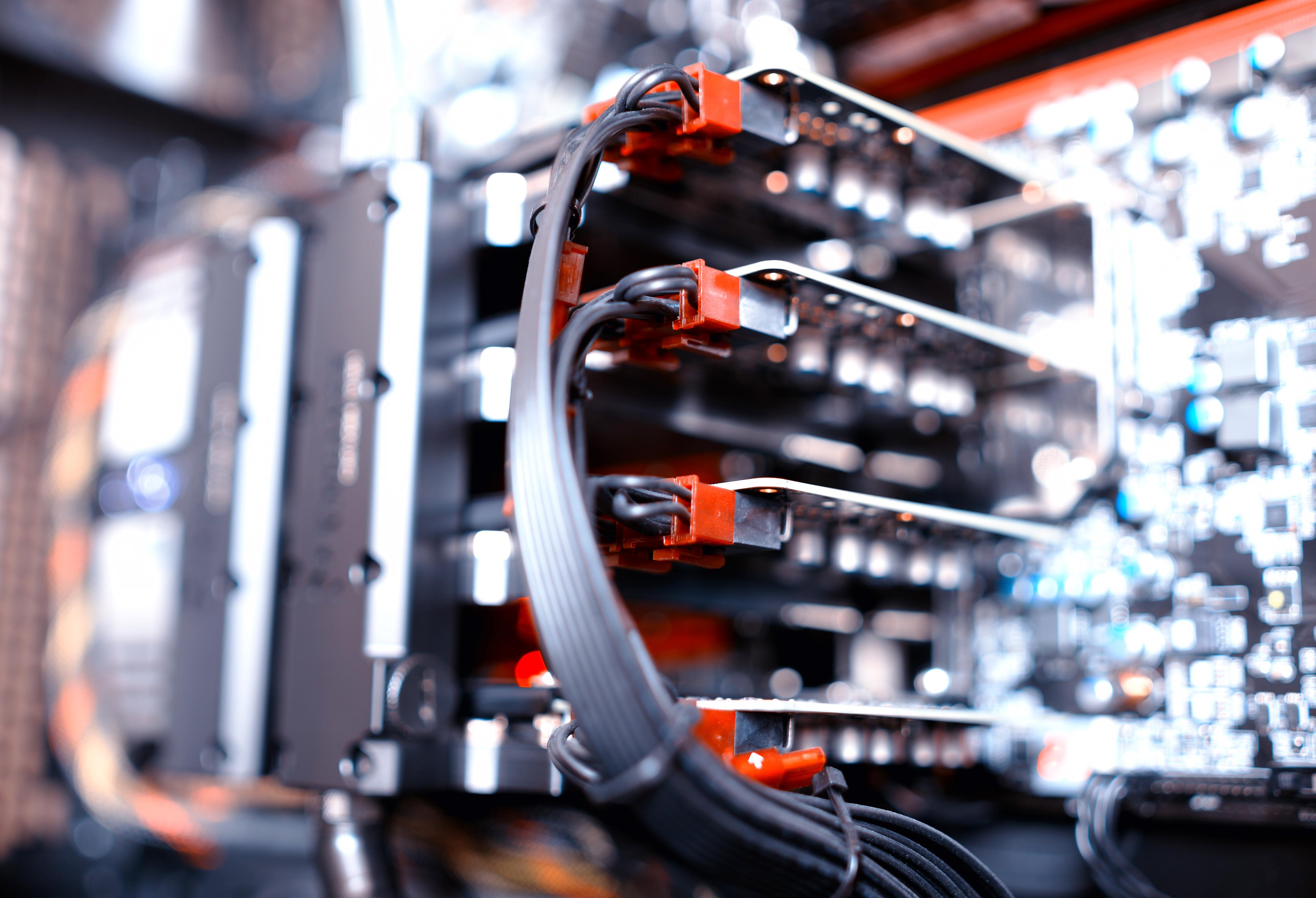 Should NVIDIA Worry as AMD Races Ahead in GPUs?
By Sophia Nicholson

Sep. 4 2019, Updated 3:35 p.m. ET
According to a recent survey by Jon Peddie Research, Advanced Micro Devices (AMD) surpassed rival NVIDIA (NVDA) in the GPU (graphics processing unit) shipment market in the second quarter.
As per the report, in the quarter, AMD's GPU shipments rose around 10% sequentially. In comparison, NVIDIA's GPU shipments remained flat. Rival Intel (INTC), however, reported a sequential fall of 1.4% in GPU shipments. John Peddie's survey includes discrete as well as integrated GPUs. While gamers and professionals generally go for discrete GPUs, integrated GPUs are mostly for PC buyers.
Article continues below advertisement
AMD outshines the overall GPU market
AMD's sequential growth came at a time when the overall desktop graphics card market was struggling with a supply glut. The supply issues mainly stemmed from a decline in cryptocurrency demand, which added to GPU inventories. Weak chip demand from China resulting from the ongoing US-China trade war also added to companies' woes. The total sales of GPUs used in PCs increased 0.6% sequentially in the second quarter. Sales, however, fell more than 10% YoY (year-over-year) in the quarter.
The crypto bubble burst also severely dented the sales of both AMD and NVIDIA this year. NVIDIA's revenue fell 17% YoY due to weakness in chip demand. AMD also posted a double-digit revenue fall in the second quarter. Though its PC-related sales improved, the company saw a drop in graphics channel sales and semi-custom sales in the quarter. AMD also lowered its revenue forecast for the full year.
Despite these headwinds, AMD maintained an uptrend in its innovative products. AMD stock has returned more than 70% this year as of August 30. In comparison, the S&P 500 has gained 16.7%.
Article continues below advertisement
AMD's growth drivers
AMD's GPU shipment growth came from strong demand in the notebook segment, particularly for gaming notebooks. AMD further took over NVIDIA after it launched its first Navi-based graphics cards in July. AMD's next-generation RX 5700 and RX 5700 XT GPUs have the edge over NVIDIA in terms of price and performance. The Navi GPUs use a 7 nm (nanometer) node, while NVIDIA still uses a 12 nm node. NVIDIA has plans to launch its 7 nm GPUs soon. AMD claims its midrange RX 5000 series GPUs are competitive with NVIDIA's GeForce RTX 2070 GPUs excluding ray tracing. It's set to launch more Navi GPUs in the near term. The company also has plans to bring ray tracing technology to its future GPUs, which would further hurt NVIDIA.
Let's see how NVIDIA is preparing itself to compete with AMD and its peers.
NVIDIA stock is gaining momentum
NVIDIA, a leader in the discrete GPU market, lost the overall unit market share from AMD in the second quarter. However, excluding integrated graphics processors and laptop graphics chips, it still rules the discrete desktop graphics card market. According to a Jon Peddie Research report, AMD held a 32.1% unit share of the discrete desktop graphics card market in the second quarter. NVIDIA continued to dominate the market with a 67.9% unit share.
Article continues below advertisement
NVIDIA's growth strategy
NVIDIA is also making efforts to boost its sluggish gaming business. The demand for laptop GPUs and game console processors is picking up speed and should benefit its Gaming segment. The company's launch of its GeForce RTX Super graphic cards is also expected to boost the gaming experience. NVIDIA's recent partnership with software maker Microsoft (MSFT) is also likely to benefit its gaming business. Through the deal, NVIDIA will offer its RTX ray tracing technology to Microsoft's video games. NVIDIA's management believes that its next-gen RTX ray tracing chips could fuel the growth in the computer graphics industry.
Article continues below advertisement
Apart from gaming, NVIDIA should also focus on its high-margin data center market for growth. Its Data Center segment saw a revenue fall of 14% YoY in the second quarter due to a decline in revenue from hyperscale customers such as cloud infrastructure providers. NVIDIA is, therefore, seeking approval for its acquisition of Mellanox Technologies. The deal is expected to help the company expand in the data center space. Apart from the data center space, NVIDIA is also seeking to grow in the automotive sector amid the increased adoption of GPUs.
Growth projections and analysts' recommendations
Through its efforts, NVIDIA is likely to catch up with AMD. However, the turnaround might take some time. For the third quarter, analysts expect NVIDIA's sales to fall 8.69% YoY. For fiscal 2020, analysts expect a YoY fall in sales compared to its fiscal 2019 growth rate. Analysts expect NVIDIA's sales to fall 8.0% in fiscal 2020, down from the previous year's growth rate of 20.6%. Its sales are expected to improve in fiscal 2021 with growth of 19.8% YoY.
Of the 40 analysts tracking NVIDIA, 26 have given the stock "buy" ratings, while 12 have given it "holds." Only two analysts have given the stock "sell" ratings. Analysts covering NVIDIA have an average target price of $184.25 on its stock, which implies a premium of around 10% based on its closing price of $167.51 on August 30.
Correction: An earlier version of this article stated that the second quarter was the first time AMD had sold more graphic cards than NVIDIA since 2014 instead of the fact that AMD sold more total GPUs than NVIDIA, including GPUs in processors.